6 of the Best New iPhone Cases
A new iPhone always means a deluge of new cases from all around the world. What follows is a selection of some of the better cases you'll find to dress up your new iPhone 8, iPhone 8 Plus, or iPhone X – though some aren't yet available to purchase.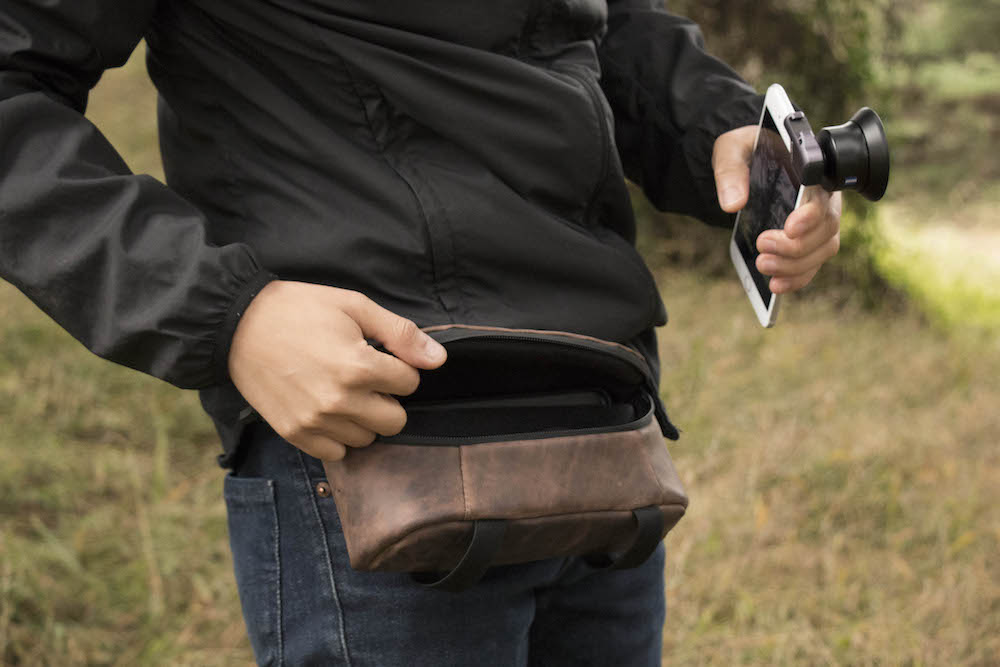 iPhoneographers will like
The Waterfield Designs iPhone Camera Bag has been developed with iPhone photography in mind. The bag will hold a new iPhone, up to four detachable iPhone photography lenses, and a mini tripod. Available in chocolate leather or black ballistic nylon, you'll find mesh zip accessory pockets, padded dividers to safely hold your lenses, and straps to which you can secure the mini tripod. It's kind of like a miniature photographer's sack that attaches to a belt or slings crossbody and costs from $99 (in nylon) to$129 (leather).

Ten-year veterans
OtterBox has an excellent reputation for its iPhone cases. It should, it has made them since 2007. For the new Apple range it has introduced an extensive range of cases, including the Symmetry Series, Pursuit Series, Defender Series, Commuter Series, uniVERSE Case system, Strada Series Folio and Alpha Glass screen guards. With new designs and colors, these cases are available now for iPhone 8 and iPhone 8 Plus. Cases for iPhone X are coming soon and include Symmetry Series, Pursuit Series, Defender Series, Commuter Series and Strada Series Folio. The Defender series cases are the tenth generation of the original protective case made by Otterbox, with 10 years of design and development behind it. The rugged multi-layer case features a shell and outer slipcover to absorb and dissipate shock. It's a huge range, for more information take a look right here. Here's the OtterBox page on Amazon.
Pretty flowers
Case-Mate has an interesting take on iPhone protection. The Karat Petals cases place real dried flowers in resin to form the body of the cases. This makes them eye-catching and highly individualized, while other cases include mother of pearl, metallic colors, crystals, even snow globe-like cases containing glitter (Waterfall). The company makes a case that contains a compact mirror and another masculine container that boasts a credit card pocket. It's not all smoke and (sic) mirrors, Case-Mate promises its cases provide excellent, military-grade protection. Take a look at the new range here.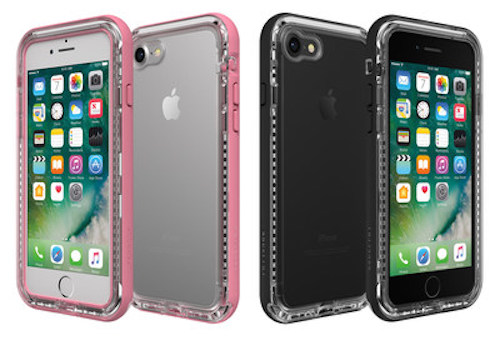 Durability and protection
Water resistance doesn't mean waterproof, and if you just spent a thousand bucks on your new Apple device you're going to want to take a look at these excellent Lifeproof cases. They are thin, light, and waterproof. NËXT boasts six layers of protection in an ultra-sleek package. The two-piece outer shell wraps securely around the phone and delivers maximum durability and drop defence. There is a raised bevel to help protect your iPhone against being dropped. The cases cost $79 and will be available on Amazon.
Military issue
Urban Armor has introduced six new cases for the new iPhones and all of them offer military-grade protection for your precious device.
Metropolis ($39.95, black, magma, cobalt) is water resistant with its own credit card storage pocket. Alternatively there is the Trooper case (black), which holds up to four credit cards.
Plyo: Slim, cushioned corners available in translucent Ice, Ash and Crimson. ($39.95)
Plasma: Armored shell and scratch resistant skit pads, available in Ice, Ash, Cobalt, Citron and Magma. ($39.95)
Pathfinder. Black, White, and Rust versions of the pathfinder cases are available. They provide an armored shell and high impact resistance.
For $59.95 you can pick up a Monarch case. Available in: Graphite, Crimson, Black, Platinum, and Carbon Fiber these provide five layers of protection. Manufactured using premium materials and alloy metal hardware it provides high impact resistance and a good grip. You'll also find this company's cases on Amazon.
Tough call
X-Doria's iPhone cases include the Defense Clear, Defense Shield, Defense Lux, Defense Glass and Dash and should all be available now. They come in at a range of price points, for example, the Defense Shield uses premium metal components that have been tested to meet and exceed military drop test standards (MIL-STD-810G) of up to 10 feet onto concrete. All these devices have interesting sounding design tricks, for example, some of the cases integrate a sound channel that directs the audio from the speakers to the front of the device.
Got your own amazing iPhone cases to offer? Let me know, I may add them to this list.
Dear reader, this is just to let you know that as an Amazon Associate I earn from qualifying purchases.