The first Apple Silicon Macs speed benchmarks ship (and it doesn't matter)
The first Apple Silicon-powered Mac mini machines are beginning to reach developers – and of course this means the first benchmark speed tests of these Macs are also beginning to appear…
… Though they really are only echoes of what's to come, as neither the OS nor the benchmark testing apps have yet been fully optimised for Apple Silicon.
Here come the first Apple Apple Macs
Apple has made a limited number of Mac mini's powered by its own ARM-based Apple Silicon chips available to developers in the form of the Apple Silicon Developer Toolkit.
That toolkit consists of modified Mac minis running on Apple's A12Z Bionic chips, equipped with 16GB memory and Big Sur.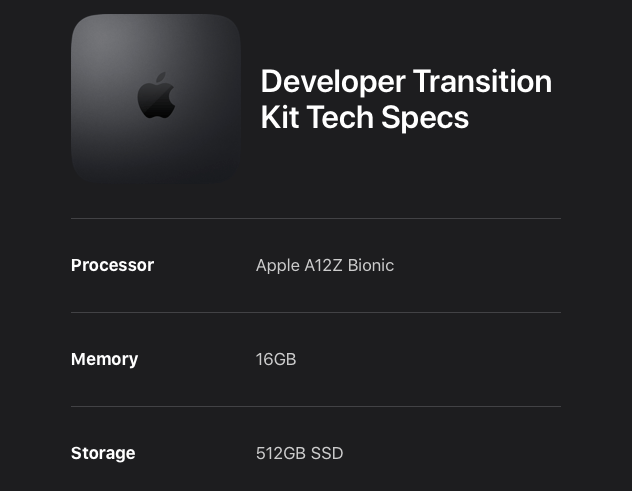 These Macs are being provided so developers can use machines to test applications out on – though, inevitably, few if any apps built to work natively on these Macs exist outside of Cupertino at this time.
(You can build for the new chips on Intel Macs, by the way, but you can't test).
My new phone doesn't come with a screen. pic.twitter.com/r8aPmkSC02

— Steven Sinofsky (@stevesi) June 29, 2020
How fast do they run?
Geekbench 5 reveals a handful of results, averaging around 811 in single-core and 2,781 in multi-core tests at time of writing.
This compares with the 1,118 (single-core) and 4,625 multi-core score achieved when testing an iPad running the same chip.
On the surface that looks like Macs run slower on these new chips, but this isn't necessarily the case:
The speed testing applications developers are now using with which to test the speed of these Macs must run on the new platform using Rosetta 2 emulation, so their results may be impacted by this.
For some reason, the Mac runs the chips at 2.4GHz, rather than 2.5GHz on the iPad Pro.
It's also true to observe that what's running on these Macs is also a first developer beta of the new macOS 11, aka 'Big Sur'.
Transition Party @equinux #Apple #DTK Apple silicon #bigsur pic.twitter.com/OttdZocTWE

— Till Schadde 🛴 (@TillSchadde) June 29, 2020
Faster chips are certainly coming
It seems inevitable that when the time comes to ship the first Apple Silicon Macs in (presumably) Fall both hardware and software performance will be optimized.
It is also well worth noting that neither iPads nor Apple Silicon Macs are currently running any form of the more powerful A13 chips found inside current generations of iPhone, even as the time comes for the introduction of the 5nm A14 processors we all think are coming.
We know the A13 processors deliver 20% more performance and 40% better power efficiency than 2018's A12 chip as used in the test kit, and it's reasonable to anticipate similar levels of improvement in the next processor, given it's supposed to be a 5nm chip.
Apple has said its future Apple Silicon Macs will have industry-leading performance per watt, and will ship the first Mac with its own silicon by the end of the year, completing the transition over two years.
The perfect developer machine?
Apple's move to adopt its own processors is winning high praise. Ex-Windows boss, Steven Sinofsky, recently added his own in a lengthy post in which he congratulated Apple for its "unprecedented execution", and added:
"In two years there is only ARM hardware and in 4 Intel will be ancient memory. The ecosystem will have rolled over. And Mac will be the ultimate developer PC."
We'll wait and see about that, but it is impressive that ten years after Steve Jobs predicted Intel chips would be the root of Macs for a generation, Apple is now setting the scene for the next.
Please follow me on Twitter, or join me in the AppleHolic's bar & grill and Apple Discussions groups on MeWe.
moving onto a platform for the next.
Dear reader, this is just to let you know that as an Amazon Associate I earn from qualifying purchases.