Video On iOS: Are You Scrubbing It Right?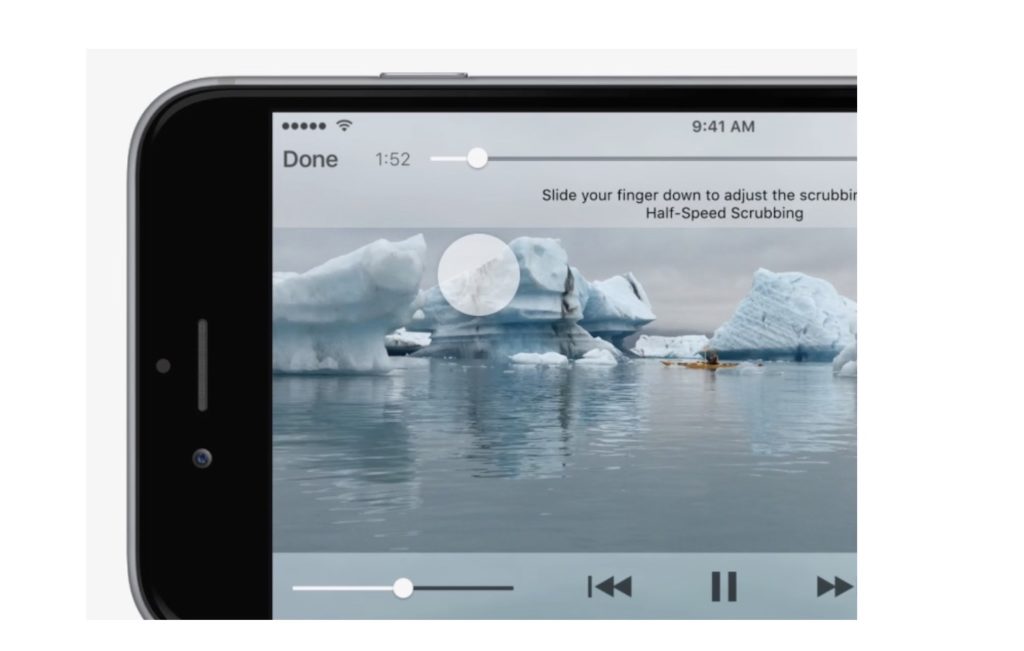 A quiet weekend for Apple-related topics, but I was pleased to come across this obvious but neglected tip c/o Apple's own tips site:
Most of us want to scrub through video on our iPhones or iPads sometimes. When we do we tend to drag our finger along the scrubbing bar, and hope to get to the right part of the action.
Some (and I hadn't) may have already read the on screen hint that tells them what to do: "Slide your finger down to adjust the scrubbing rate."
What this means is that when you are scrubbing through video on iOS and slide your finger down the screen while doing so, you get to control the rate at which you scrub through the movie. That's great as it means you can more easily get to the section of the film you want to watch.
I may be the only one who feels pleased at learning this. I am someone who doesn't need glasses to watch a film, but I use them to read text — so it had eluded me.
If you want a bunch more useful but sometimes really obvious tips, take a look at  Apple's own tips website.
Meanwhile, I'll try to wear my specs more often!
Dear reader, this is just to let you know that as an Amazon Associate I earn from qualifying purchases.