Spring Loaded: What analysts say about Apple's Podcast+ plan
Apple is expected to extend its services catalog with an all-new premium podcast service at its Spring Loaded event today. The following is what Futuresource analyst Alexandre Jornod had to say about this speculation before Apple announced its plans, for his thoughts subsequent to launch please look here.
Why Podcast+ makes sense
Podcast consumption has radically increased during the pandemic. Futuresource published its Living with Digital consumer research conducted in the USA, UK, Germany, France, Italy, Spain, Canada in February 2021. It found that the share of respondents listening to podcasts has increased from 36% in 2019 to 41% at the end of 2020.
"With the appetite for podcasts continuing to grow globally, it could make sense for Apple to start offering a premium subscription dedicated to podcasts, including multiple exclusive shows," the analyst says.
Already, 82% of children and students listening to podcasts do so on at least a weekly basis, Futuresource said. (34% of kids use tablets to listen to music, they also said).
What Apple brings
Apple is a big name in podcasting. Even the term 'podcasting' was inspired by the company's iPod. Yet Apple has arguably failed to exploit the connection, beyond the podcasting app.
Meanwhile, competing streaming services are investing in podcasts to compete on a channel basis. Think radio in which you pay for every frequency.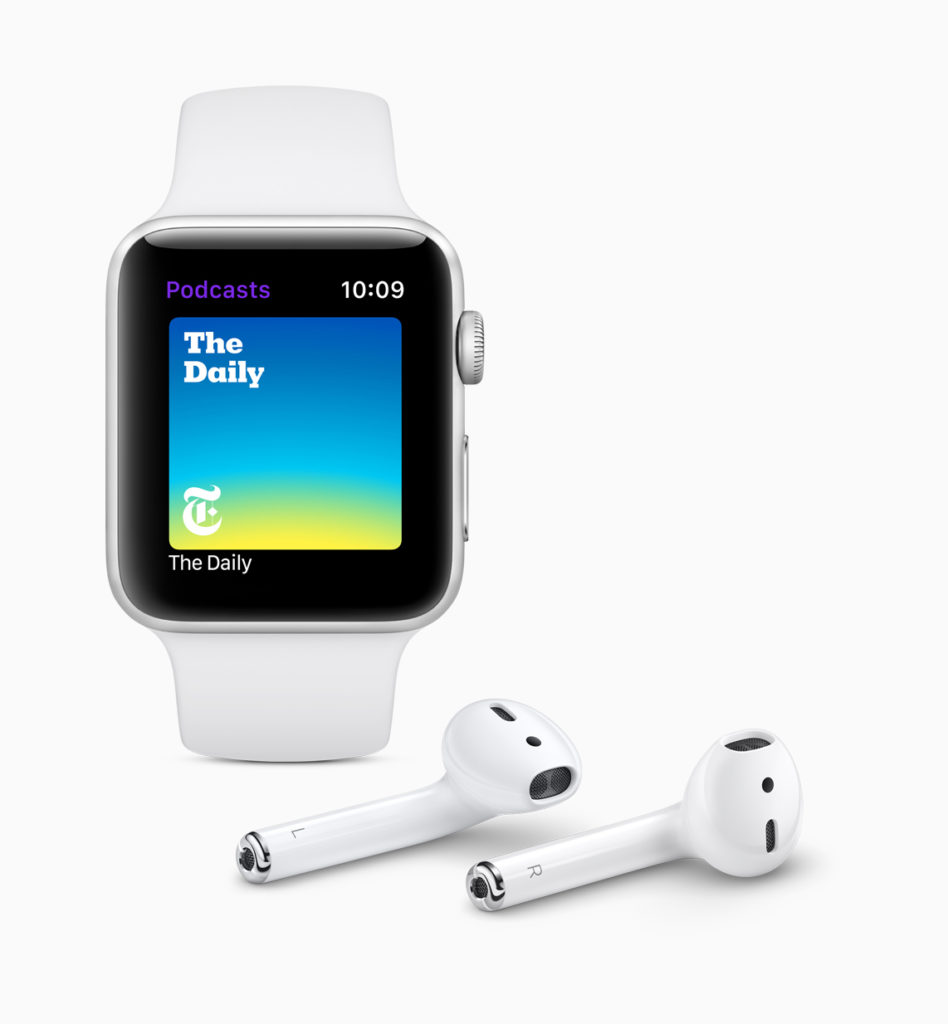 Why should Spotify have all the music?
Apple also knows it is in competition with Spotify, which decided to make podcasts a key pillar of its 'Audio-First' strategy two years ago. Since then Spotify has been "aggressively investing in this market," Jornod said. Amazon and others are also beginning to invest in content, pushing Apple to act.
Services are where the future is
As hardware sinks into the background, services will help Apple consolidate/manage its income while freeing it from the unpredictability of new product launches.
Expanding services helps boost services revenues and also helps diversify its business base.
What about Apple One?
Podcasts+ may help juice interest in Apple's Apple One service, the analyst speculates.
"The podcast subscription could potentially be bundled to Apple Music as well as its all-in-one service bundle Apple One," Jornod said. This could "help [in] convincing more people to subscribe to these services and create additional synergies."
But what is the business plan?
Apple has agreed to pay much more per stream than any other music streaming service, so it's reasonable to think it respects and places value in content.
However, in the case of a podcast subscription service, how will contributors get paid? Will a subscription be split between all parties? Will it be free but subsidized by ad revenue? Or will Apple simply set up a system that lets any podcast creator request a subscription fee and take a slice of that money?
"So far, podcasts have been primarily monetised through ads but a podcast subscription service could possibly involve a different business model, notably as Apple has been historically against offering ads within its range of services," the analyst said.
We will learn of the business plan if this service is announced.
How will it work?
It seems likely Apple will leverage technologies it acquired with ScoutFM last year. ScoutFM technology created curated channels of podcasts in radio like feeds for playback, crafted to reflect a person's interests. Apple also recruited former National Geographic director of Podcasts, Emily Ochsenslager in 2019, which suggests a content-led approach, as reflected across the rest of the company's services.
Will Podcasts for Windows be next?
The analyst isn't saying, but I think so. I doubt the speculation of these services for Windows will prove false, particularly given XCloud support for iOS. I'd also speculate that the service will also be made available to smart TVs, streaming sticks and other devices that support Apple TV.
We'll hopefully learn more on this later on.
Please follow me on Twitter, or join me in the AppleHolic's bar & grill and Apple Discussions groups on MeWe.
Dear reader, this is just to let you know that as an Amazon Associate I earn from qualifying purchases.