Apple's ad-free podcasts: profit, peril & potential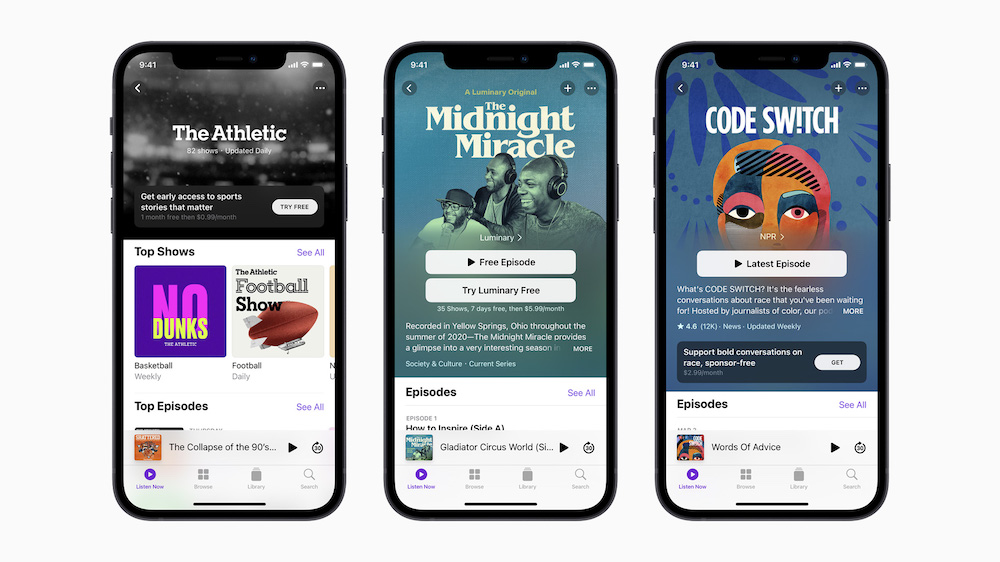 I've been sent an interesting collection of insights from analyst Alexandre Jornod at Futuresource Consulting, who published the best pre-launch analysis of what to expect from Apple's subscription-based podcasts service. I've published it as it came, albeit with added sub-headlines and a few thoughts of my own at the end.
Not a paid tier, but subs-based
"Apple has announced that it will be launching podcast subscriptions but contrary to what has been rumoured it is not a new tier dedicated to podcasts, it will allow instead users to pay to access specific podcasts and benefit from exclusive content, ad-free listening, and early access to episodes.
"There are already a few big podcast networks that are now offering a podcast subscription on Apple, including Pushkin Industries, NPR, Tenderfoot TV and more recently Wondery set to launch later this month for $4.99/month or $34.99/year."
A new business plan?
"There are many interesting elements here with these podcast subscriptions:
"Firstly, it is a significant development for the podcast industry. Up until now the business model has been primarily relying on advertisements to drive revenues, with some podcasts also offering subscriptions on platforms like Patreon.
"But having Apple, one of the leading podcast players enabling users to pay to access podcasts is expected to really change the dynamic of the market by opening significant monetisation opportunities."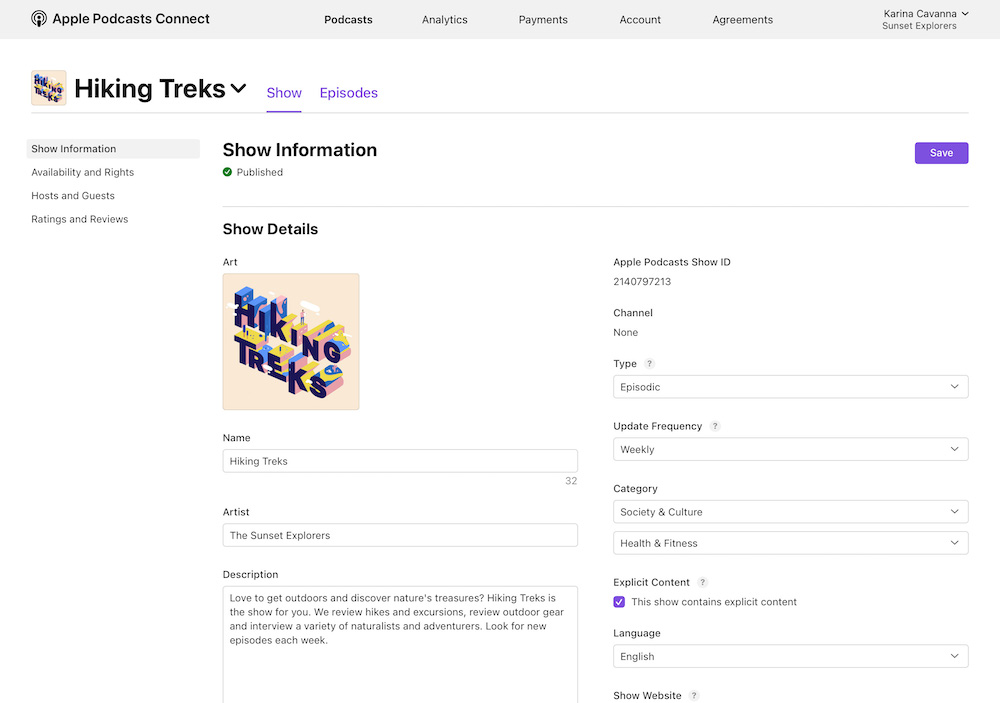 But will consumers bite?
"The key question will be to know whether consumers will be willing to pay for podcasts, on top of their other subscriptions. Apple's strong position in the podcast market is however expected to help in driving awareness around podcast subscriptions amongst the mass market and get people used to the idea of paying to access this content.
"As these subscriptions are on a network or show basis, it also means that users who want to have access to ad-free listening for the podcasts of different networks might need to pay multiple subscriptions. In the future, we could easily imagine that services could offer bundles to simplify the subscription process.
Apple v. Spotify
"Regarding the details of the business model, podcasters who want to benefit from this feature will need to pay $19.99/ year to offer subscriptions, on top of giving a 30% share of revenue from each subscriber to Apple the first year and 15% the following years.
"This point is particularly contentious, especially as it seems to be a similar mechanism as the 30% share on in-app purchases that is currently heavily contested by competing services, including Spotify.
"On the other hand, Spotify, which also recently launched podcast subscriptions said that it won't take any cuts on subscriptions for the first two years, which shows that the battle between Apple and Spotify to attract podcasters is expected to intensify as the market for podcast subscriptions further develops."
Up next:
So, what I think matters here is that Apple has opened up an ads-free opportunity for premium podcast brands offering shows that appeal to the company's relatively affluent user demographic.
While I fully expect every podcaster on the planet to make a stab at this market, I can't help but imagine those shows that will become most successful to this audience will be those that offer actionable insights, in-depth reporting behind the mask, luxury and lifestyle shows for the most affluent, and shows backed by mass market entertainment brands. (That last item isn't a surprise, sadly).
Just as everything in the internet attention economy, unique magazine and special interest podcasts may also break through, as consumers seek to put together their own bespoke brands offering better focus and wider breadth to what they now see in mass market media.
Come back in two years and see if any of those hunches turns out right.
Oh, and 30% given the blood, sweat and tears podcasters put into their shows seems a little high to me. Most podcasters don't make over a million dollars a year, while those that do should rightfully fund the platform for everyone else.
Apple Podcasts Subscriptions will be available to listeners in over 170 countries and regions in May.
Please follow me on Twitter, or join me in the AppleHolic's bar & grill and Apple Discussions groups on MeWe.
Dear reader, this is just to let you know that as an Amazon Associate I earn from qualifying purchases.