Is Apple's latest Mac silicon transition ahead of schedule?
We don't know when and we don't know how – a big redesign or a gentle iteration of the beast – but the inevitable Apple Silicon iMac upgrade appears to be inching into the light.
Why should we think this?
Apple watchers know the company removed the iMac Pro from sale in March 2021.
This isn't much of a surprise.
With a $4,999 starting price potential purchasers will certainly have found themselves thinking hard. They will have been wondering if the (upgradeable) Mac Pro at $1,000 more wasn't a better pro machine for what they needed.
Not only this, but the inconvenient fact that the M1 Mac mini is competitively efficient. And with both Photoshop and Final Cut Pro available in Apple Silicon, that entry level Mac now brings a great deal of the power pro users need at an affordable price.
Here's a little Geekbench data to support this argument:
$699, Mac mini M1 (late 2020) 1,710 single core; 7,406 multicore.
$1,299, M1 MacBook Pro 13" Late 2020: 1,701 single core; 7,354 multicore.
$1,799, iMac 27" i7 Retina Mid-2020: 1,252 single core; 8,096 multicore.
$4,999, iMac Pro (late 2017): 1,118 single core, 9,398 multicore (one model hits 13,310).
Yes, the iMacs deliver impressive multicore performance, but it's clear that the first generation M1 Macs already compete. And the Apple Silicon journey is only beginning.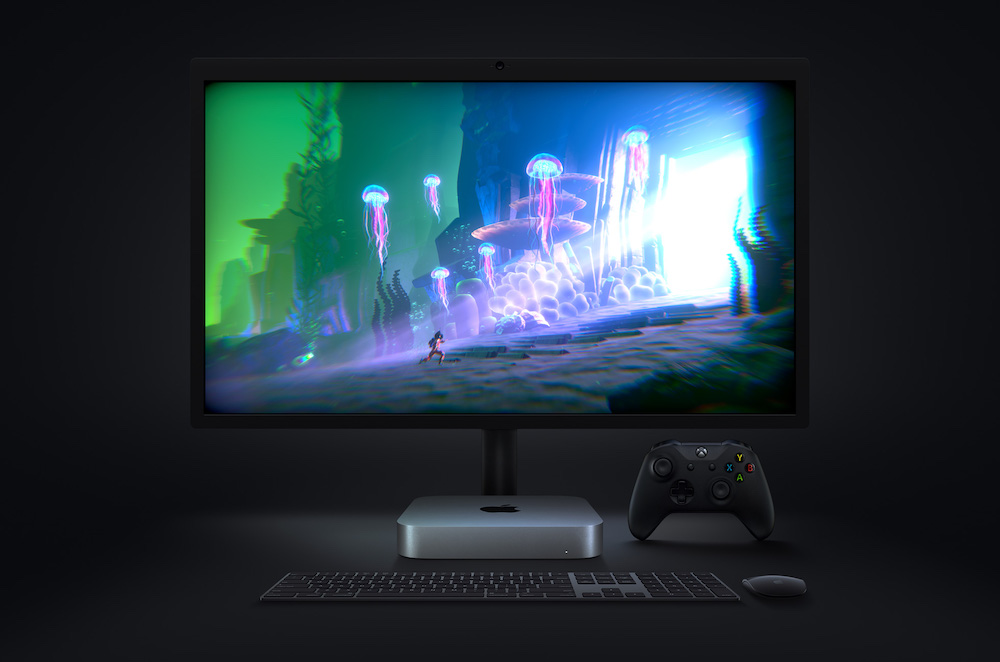 What's the buying proposition?
The next iteration of the M1 chip will build on this advantage on Apple's journey to the 24+-core chips we expect we'll see in pro Macs. You'll render 8K video on a Mac Pro or 16-inch MacBook Pro faster than on the first draft of M1 Macs, but they are still much faster than the 2020 Intel MacBook Pro.
Lending weight to the proposition that the transition is surging forward fast: Apple has removed some configurations of its 21.5-inch Retina 4K iMacs from sale. You can no longer get hold of 512GB and 1TB SSD models of these Macs.
Once again, you have to ask yourself why people would invest in these machines at all.
Why would they, when a $699 M1 Mac mini and an external display (I use one of these myself, it's great) would tide you over until new Apple Silicon models appear?
Make way for the new
Which may turn out to be the point.
Apple is moving iMac models aside to make room for something, and while no one has anticipated new iMacs this side of summer, it's not impossible it is coming in ahead of schedule.
After all, the capabilities of the M-series Macs speak for themselves and (I think) mean the only people plonking their credit cards down for consumer grade Intel Mac desktops now will be those who really, really need to run specific applications.
As for the real pro users, well, the Mac Pro costs just $1,000 more than the (disappeared) iMac Pro and is an upgradeable machine. Except for the processor. But if you need a Mac Pro now, you're likely a professional user and the task(s) you need it to perform likely justify the investment.
Does Apple plan to surprise and delight (again)?
At time of writing Apple is expected to hold some kind of launch event in March-now-April. We anticipate new iPads, AirTags, AirPods and all sorts of other things might appear then.
Might Apple expedite introduction of an M-series iMac? Even a Mac Pro?
If it can, it might, given that sales of Intel models are likely in free fall. It wouldn't be the first time Apple got ahead of schedule when engaged in a Mac processor transition.
"Apple has successfully completed the transition to using Intel processors in just seven months—210 days to be exact," said Steve Jobs, Apple's CEO in 2006.
Interestingly, some might argue that were Apple to attempt to move its Apple Silicon transition to the same schedule, it would be introducing a Mac Pro at the virtual WWDC event in June.
However, with the company's silicon development teams thought to be pushing forward with even more powerful chips, it's probable that rushing such a transition may be less attractive than doing it right.
Though there is one more thing…
Who else remembers this ad? Guess what.. this time round it may be true…
One more thing
Think on this.
What if Apple's chip development teams are indeed already able to deliver those high end processors we've all been expecting Apple to create in pro Macs? What if they've come in on that kind of schedule? If they have, then it suddenly becomes crystal clear why Intel has hired Justin Long and indulged in a critical ad campaign based on questionable stats.
Because Intel knows Apple is about to eat its lunch.
Maybe.
Please follow me on Twitter, or join me in the AppleHolic's bar & grill and Apple Discussions groups on MeWe.
Dear reader, this is just to let you know that as an Amazon Associate I earn from qualifying purchases.