China, Japan, Europe go crazy for iPhone 12, reports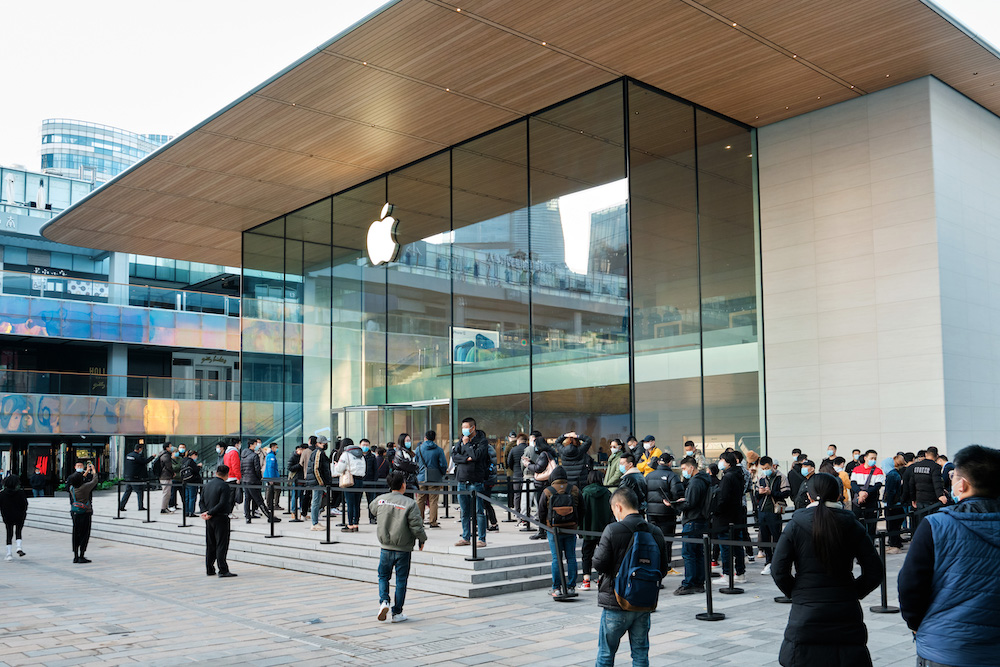 Apple's iPhone supercycle continues with fresh data claiming it accounted for over half of Japan's smartphone market and experiencing spectacular sales in Europe.
Big in Japan
IDC claims Apple took 52.6% of Japan's smartphone market in Q4 2020 with the iPhone 12, shipping 6.015 million units.
That's in line with trends in this market, but its particularly accentuated this year – it's up 14 percent.
"In the fourth quarter of 2020, total shipments of mobile phones in the domestic market increased 10.6% year-on-year to 11.432 million units. The reason for this increase is that Apple's shipments, mainly new models compatible with 5G, increased by 13.8% year-on-year to 6.015 million units, and many Android products also shipped in the middle to low price range. As a result, the number of units increased by 6.5% from the same period of the previous year to 5,286,000 units.
Apple was far ahead of the pack, seizing 52.6% share, followed by Sharp (12.4%), Kyocera (7.0%), and Samsung (6.8%).
Big in Europe
Apple saw similar surge in Europe. While smartphone sales declined 14%, and Apple's YoY fell by 4%, the company grabbed 30% of the smartphone market there in Q4, far above everyone else bar Samsung, nipping on its heels at 29%.
"Apple may have declined slightly in 2020, but this doesn't tell the full story," says Counterpoint. "The decision to delay the launch of the iPhone 12 appears to have paid off, for two reasons. First, it gave the iPhone 11 and iPhone SE the opportunity to demonstrate remarkable longevity, selling continuously well in many markets throughout the year. And second, it built up demand for the new device which, when finally launched in October, sold spectacularly. In fact, the iPhone 12 was Apple's most successful device launch to date, and drove Apple to a record share high of 30% in Q4 2020.
Big in China
"China is a mature 5G market and Apple's 5G iPhone 12, launched in October 2020, set off an upgrade supercycle in the country. The iPhone 12 was a huge success in China, responsible for 57% of overall growth in revenue year-on-year (Y-O-Y)," said Global Data this week.
Apple's 5G iPhone 12 'supercycle' will continue well into 2021 across multiple nations, argues data and analytics company, GlobalData. "As Europe and the US expand their 5G coverage in 2021, the iPhone 12 will be ready and waiting, likely with a new 5G iPhone 13 on its heels. This will continue the 5G iPhone supercycle well into 2021," they said. Apple has itself confirmed the extent of demand in China. "China also had a record number of upgraders during the quarter, the most we've ever seen in a quarter," Cook recently said.
Big everywhere
Both IDC and Canalys have previously claimed Apple sold more iPhone 12 smartphones during the last quarter than it ever has done before, pushing it to lead the global smartphone market.
Data from Flurry claimed  iPhones accounted for nine out of ten new smartphones activated in the U.S. on Christmas Day. In the US, the latest survey of consumers from 451 Research indicates iPhone customer satisfaction of 98% for the iPhone 12 family.
Please follow me on Twitter, or join me in the AppleHolic's bar & grill group on MeWe.
Dear reader, this is just to let you know that as an Amazon Associate I earn from qualifying purchases.