Bow down and rejoice in the inevitable victory of CarPlay
Has your car got a built-in entertainment system and accompanying app, and do you use it?
Probably not.
And this is why all comers should watch and fear as they welcome the inevitable victory of Apple's CarPlay and Google Auto.
You're voting with your fingers
The uncomfortable truth is that most drivers and their passengers are voting with their fingers. Turned off by the frequent presence of unnecessary complexity in the apps provided by car makers, most people are using the AppleGoogleMultiplex set of solutions for their in-car 'entertainment'.
This at least is suggested by new research from Escalent, which says car manufacturers are fighting an uphill struggle with Apple and Google when it comes to in-car ents systems.
It even claims that eight in ten respondents said they don't use OEM apps and that over half  (56%) of drivers don't even know about OEM app offerings — they may not even know their car has an "App for that".
Tragic.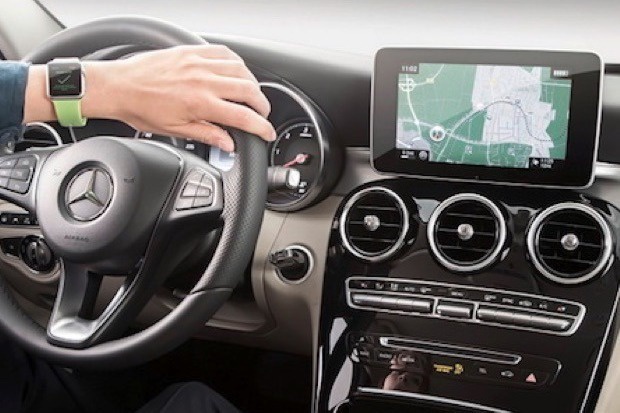 Big tech eats everything
The study, Meet the Connected Car Concierge: How Automakers Can Delight Consumers & Win offers insight into the adoption advantage tech giants have built with their apps over automakers' proprietary offerings. It also offers a few words of advice as to what those OEMs need to do to close the gap.
"Google and Apple are making the most of their 'share of mind' advantage in the connected car space as OEMs struggle to maintain pace with ubiquitous, easy-to-use apps like Android Auto and Apple CarPlay," said Mark Carpenter, managing director, UK at Escalent.

"However, automakers can establish a beachhead in this competition by positioning their connected car offerings as niche 'concierge' services that enhance journeys and improve experiences."
People want their drives to be safer, easier and more efficient, with consumers ranking the following features by importance:
Personal security and anti-theft (71%)
Navigation and traffic information (61%)
Vehicle health and maintenance information (56% and 50%, respectively)
Advanced driving assistance systems (47%)
Of course, with Apple's electronic keys, Apple Maps and assistive tech like Siri, it's really in the field of vehicle health and maintenance that car makers can find a distinctive space to shine — though there's no excuse for bad UI design.
Can a car maker create an app for their vehicle which is easier to use? This may well be the direction of travel.
Please follow me on Twitter, or join me in the AppleHolic's bar & grill and Apple Discussions groups on MeWe.
Dear reader, this is just to let you know that as an Amazon Associate I earn from qualifying purchases.