12+ tips to make your iPhone battery life last
Many of us forget to charge our iPhones when dealing with stressful situations, which leaves us needing to remain contactable while also being too short of battery power. That's when these tips may help.
How to make your iPhone battery life last longer
You need to keep your iPhone online. You won't be near power for a while, but still need to be available for urgent calls. Here's what to do:
Checklist:
Low Power Mode.
Use Messages
Switch of Bluetooth & Wi-Fi.
Lower display brightness.
Use Dark Mode.
Disable Push, Notifications, Location services.
Silence Siri.
Use greyscale display.
Adjust Auto-Lock.
Use AirPlane mode in poor reception areas.
Use AirPlane mode to charge faster if you get to power.
While each one of these steps impacts what your iPhone can do, when you really need to maximize battery life so you can remain contactable, it makes sense. You can turn all these features back on again once your power crisis has passed.
Switch to Low Power Mode
The first thing you must do is open Settings>Battery and toggle Low Power Mode to on (green). You can also access this using Control Center. In this mode:
Screen brightness dims
Processor speed slows a little
Mail is no longer downloaded in the background
Background App Refresh stops working
Automatic downloads stop
Hey Siri stops.
Some visual effects are turned off.
You'll find some of the following suggestions have similar effects, but you'll almost certainly save a little more power if you follow them.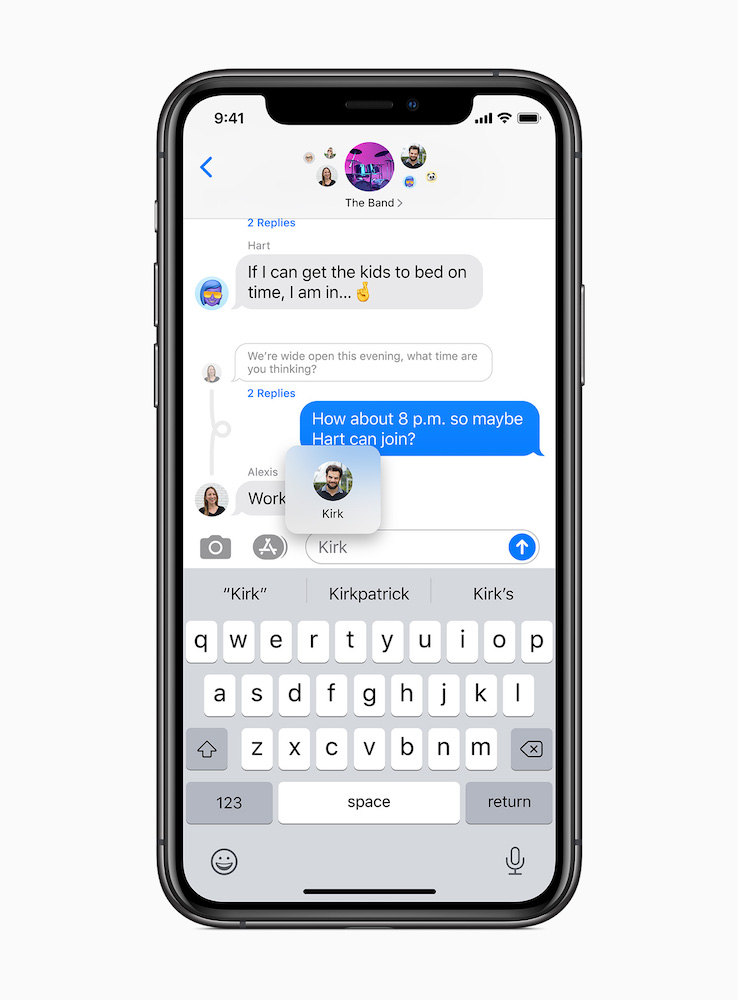 Use Messages, rather than talk:
Messages use less power than speech, mainly because the actual connection time is so much shorter.
Switch off Bluetooth
Yes, this may mean your Watch or AirPods don't work, but it makes sense to stop using them if you want to maintain power for as long as you can.
Switch off Wi-Fi
Tap Control Center and switch Wi-Fi off. This will extend the length of time you'll be able to use your phone – however, don't forget that if you do have Wi-Fi access and need to make a call, Apple recommends using Wi-Fi to make that call as it actually uses less power than the cellular transmission. My take? Keep it switched off until you must make that call.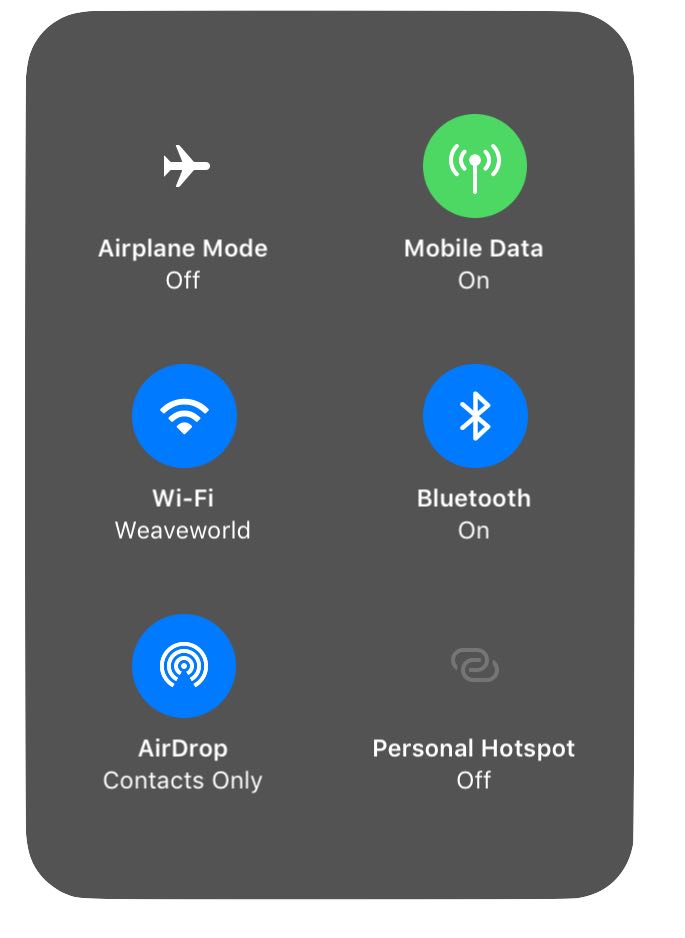 Lower Display Brightness
Open Settings>Display & Brightness and reduce brightness to as low as you can.
Use Dark Mode
Switch your iPhone to Dark Mode, it reduces overall energy used (as it's dark). Settings>Display & Darkness>Select Dark Mode.
Switch off Notifications and Location Services
In Settings switch Notification's Show Previews to Off. In Location Services, toggle all of these to off. Turn off Push notifications in Settings>Passwords & Accounts>tap Fetch New Data and toggle Push to off. Now you'll need to manually fetch these things.
Silence Siri
Open Siri & Search and toggle 'Listen for Hey Siri' to off.
You should also turn off Siri Suggestions (which uses background power while it thinks) in Settings>Siri & Search. You can switch these off in Search, LookUp and the Lock screen.
Switch to greyscale
You'll save a little more precious battery power with this tip: Open Settings>Accessibility>Display & Text Size>Color Filters and turn the Color Filters toggle on. Greyscale will appear as the top option. Set this and your entire iPhone experience will go grey. While you're in here, reduce display brightness as much as you can handle.
Adjust Auto-Lock
Open Settings>Display & Brightness>Auto-Lock and set the time interval to 30-seconds. That way your iPhone won't be active for long before entering standby mode.
A tip for poor network coverage
If you are in a situation in which you have really poor cellular coverage AND need to keep your iPhone going, be prepared to switch your device to AirPlane mode in order to switch off all network coverage. Or switch the device off so you can power it up when you get to a better coverage point. This is because when you have poor network coverage your iPhone's cellular radio will keep on trying to get a signal, which taxes battery power.
Charge up faster
At the cost of being offline for a 15-minutes, when you must charge your device but have only limited time, be sure to switch it to AirPlane mode. Doing so speeds up the charging process, mainly by reducing the power used for wireless and cellular connections. Essentially, you'll get more power into your phone faster when you do this. You may also find removing your iPhone from its case speeds up the charging cycle.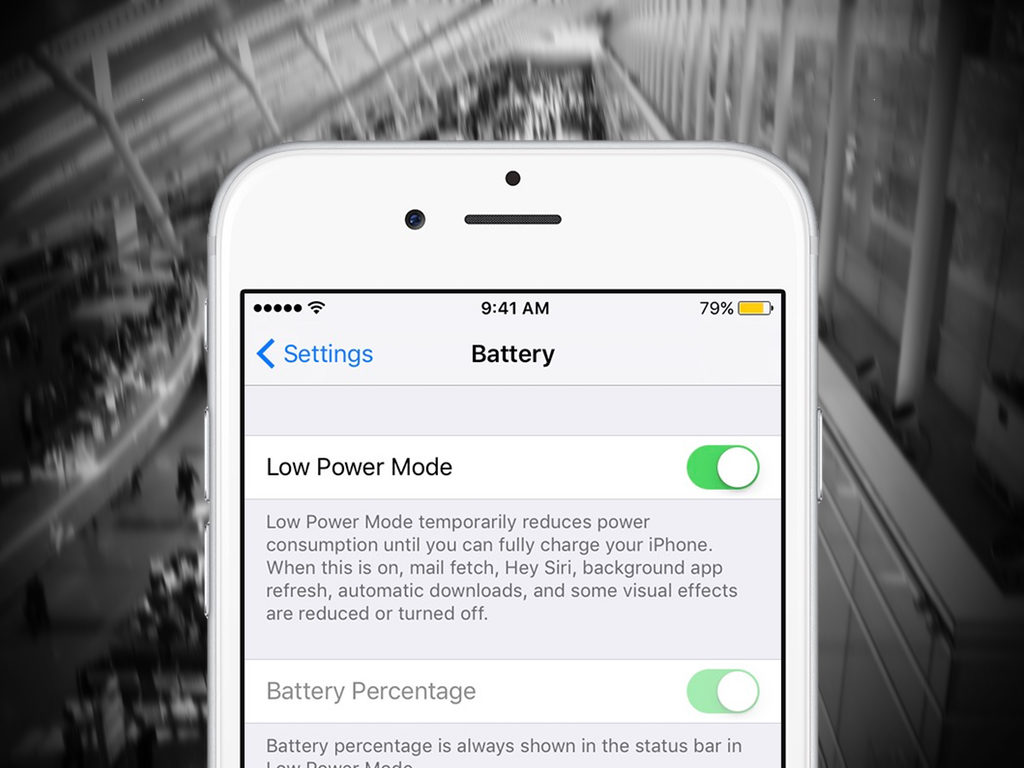 Be prepared
I've deliberately left any sanctimonious advice that you should be prepared before encountering situations of this kind to the end of this piece. Mainly because if you happen to be reading this you probably aren't prepared and needed actionable advice rather than anything else. However, here are a few items that can assist in such situations that might be useful to have around:
(Warning: Affiliate links below, because I need to keep going somehow – feel free to donate to support my work, I'd deeply appreciate help):
Signing off, I hope some of these tips helped you in your hour of need. Be lucky and stay safe.
Please follow me on Twitter, or join me in the AppleHolic's bar & grill and Apple Discussions groups on MeWe.
Dear reader, this is just to let you know that as an Amazon Associate I earn from qualifying purchases.