Big brands are embracing Apple Business Chat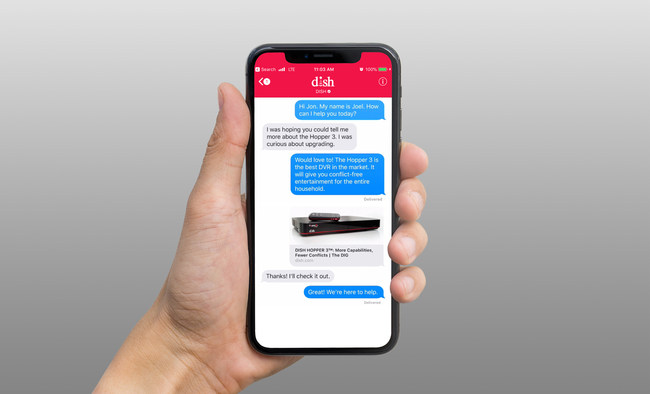 Apple's thrust into enterprise IT continues full force on strength of news that Cisco, eGain, Kipsu, Lithium and Quiq have all now integrated support for Apple Business Chat in their systems, with a flotilla of new brands: Aramark, DISH Network, Four Seasons, Harry & David and American Express signing up to use the service.
What is Apple Business Chat?
Apple Business Chat lets users ask questions about a product or service directly to a business using Messages. When searching for a business in Maps or Safari, with Search or Siri, or through the businesses' website or app, users will see the option to contact the business using Messages. It makes it easy to reach live customer service people, and also lets users stay in control of the data they share with a business.
To learn more about how Apple Business Chat works, please read how to use iOS Business Chat to get things done.
The bots are coming
Apple Business Chat can be seen as Apple Park's answer to chatbots.
Of course, because this is an Apple iteration of this kind of tech it's done with better privacy and data protections than you can expect from most other big brand chatbot technologists. However, the technology basically means that one day you'll be essentially asking Siri for a bank loan.
Apple launched Apple Business Chat in beta in the U.S. when it introduced iOS 11.3. Since then the company has seen lots of interest as brands and customer service platforms adopt it in order to interact with customers using Messages — Business Chat even powered the official concierge service for the Cannes Lions festival in June.
[amazon_link asins='1451673310′ template='ProductCarousel' store='9to5ma-20′ marketplace='US' link_id='8e9f61e9-8c37-11e8-a592-035706c716e7′]
Customer service platforms are adopting Business Chat
A business that wants to use Apple Business Chat has two ways to implement it across their systems: They can create and deploy their own service, or work with an existing customer service platform to put the system in place. (If you are a business who wants to use this service, contact Apple for more details.)
Five big name customer service platforms have today moved to support Apple Business Chat. They are Cisco, eGain, Kipsu, Lithium and Quiq.
Cisco Customer Care Business Unit Product Manager Carmen Logue explains:
"If you're like me, when you're mobile and want to interact with a brand – for any reason – you want to do so quickly. Even if you have an app for the brand you want to engage with, you prefer fewer steps to get in touch.  And many of us want these interactions to be messaging-based with the tools we already know and love. Simply put, brands need ways to offer simple, secure and seamless entry points for direct engagement."
In a press release announcing its support for Apple Business Chat, eGain cites data from Gartner claiming that, "Requests for customer support through consumer mobile messaging apps will exceed requests for customer support through traditional social media by 2019."
"Providing customer service where digital consumers 'live' is emerging as a business differentiator," said Ashu Roy, eGain CEO.
These claims match findings provided to me by Nuance earlier this yearthat  55% of consumers prefer to use a form of messaging to communicate with companies.
The brands are coming, the brands are coming
A bunch of different big business brands today confirmed their support for Apple's Business Chat.
Aramark
Will launch a 10-game pilot of 'Brew2You' at the home of the Philadelphia Phillies, Citizens Bank Park. By scanning a QR code on their seat back, fans in 3 sections can use Business Chat to order beer or water, and it will be delivered to their seat. (See here)
DISH Network
Will deploy Business Chat to customers nationwide, to allow them to contact a live agent to ask questions, make account changes, schedule an appointment, and they can also use their credit card on file to order a pay-per-view movie or sporting event. (See here)
Four Seasons
Will enable guests to search for any Four Seasons property and instantly engage Four Seasons Chat, a multi-lingual chat service, helping guests to engage with Four Seasons teams anywhere, at any moment, for any need.
Harry & David
Customers can instantly chat with a gift concierge about a product or service, or ask any other questions they might have, and with Apple Pay its easier than ever to make a purchase.
American Express
Is launching a pilot program for card members to get account information such as their balance, payment due dates, points balance, as well as ask for a Card replacement, dispute a charge, get information about their Card benefits and more.
Will you use Apple Business Chat? Let us all know in the poll.
Dear reader, this is just to let you know that as an Amazon Associate I earn from qualifying purchases.