Apple's Tim Cook slams the (absurd) Jony Ive fictions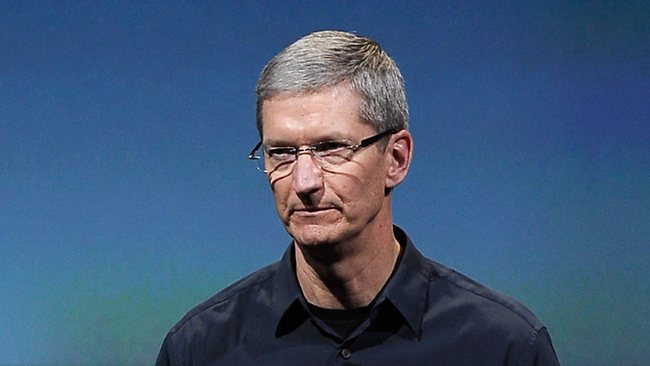 Apple CEO Tim Cook has hit back against claims the departure of Jony Ive reflects Cook's lack of attention around product, slamming these claims as "absurd".
'The story is absurd'
"The story is absurd," Cook said in an email. "A lot of the reporting, and certainly the conclusions, just don't match with reality."
"At a base level, it shows a lack of understanding about how the design team works and how Apple works," Cook said.
"It distorts relationships, decisions and events to the point that we just don't recognize the company it claims to describe."
Cook also rallies his guns firmly behind the design team, which – truth be told – appears to have been working on an increasingly Ive-independent basis for years:
"The design team is phenomenally talented," he wrote. "As Jony has said, they're stronger than ever, and I have complete confidence they will thrive under Jeff, Evans and Alan's leadership.
"We know the truth and we know the incredible things they are doing," he added. "The projects they're working on will blow you away," he wrote.
Exclusive: In scathing email, Apple CEO Tim Cook tells me the @WSJ report about Jony Ive's departure — and his frustration with Cook's alleged lack of interest in design — is "absurd." Says reporting and conclusions "don't match with reality."

Full story coming soon @NBCNews … pic.twitter.com/QX9L4MvjFs

— Dylan Byers (@DylanByers) July 1, 2019
My take?
I think a huge quantity of nonsense is being written about the departure of Ive.
My opinion remains that he had every right to stage his own departure as he found his personal needs had changed, and that – philosophically, at least – the award-winning designer has clearly accomplished the mission he set out on in the mid-90's when he and Jobs saved the company.
[amazon_link asins='0525537600′ template='ProductCarousel' store='9to5ma-20′ marketplace='US' link_id='931f1857-6570-46b5-b6a2-4f915f86cff1′]
Apple's mission has changed for a new reality, and the nonsense that everything the company has ever accomplished was the work of two men (Jobs and Ive) needs to be filed in history's fiction library. It may have been a story line to build success on, but it was never true.
Apple is the sum of all its parts.
It always was.
Please follow me on Twitter, or join me in the AppleHolic's bar & grill and Apple Discussions groups on MeWe.
Dear reader, this is just to let you know that as an Amazon Associate I earn from qualifying purchases.