Everything You Need to Know About Apple's AirPlay 2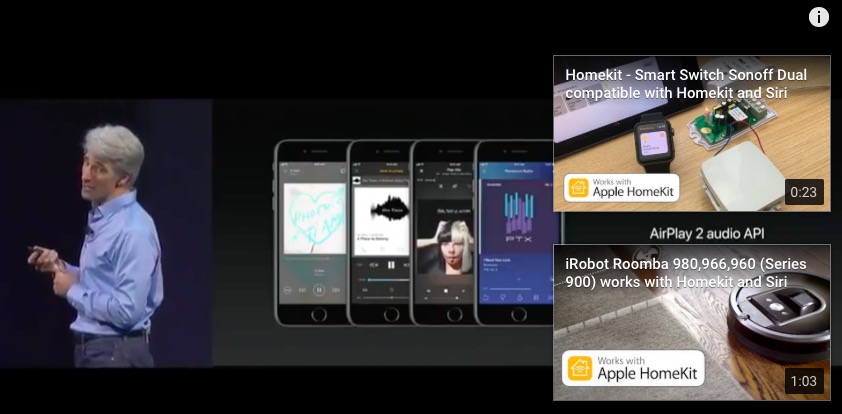 Announced at WWDC 2017, Apple's AirPlay 2 promises numerous improvements, including better audio, streaming across multiple rooms, social music playback features and more.
Coming soon
AirPlay 2 will be supported by numerous existing speaker manufacturers, often through a software update to existing equipment. The new streaming standard will be baked inside iOS 11 and macOS 10.13. This also means almost any music app on Mac or iOS should be capable of streaming music via AirPlay 2. Apple also introduced an AirPlay 2 API third party developers can use to make sure their music services support it.
What it does
AirPlay 2 provides:
Multi-room streaming support
You can control multiple third-party speakers from your iOS device. Controls can be accessed through the Home app, Control Center and using Siri. You use the Home app to setup and name each speaker system (living room, kitchen, bedroom, etc) and you can then despatch audio to all or any of those rooms using AirPlay 2. Not only this, but you can play different tracks to different speaker systems using one device, using Apple's AirPlay Picker tech.
You can create and manage a shared music playlist. When you create one of these everyone else in your home who is on the same network can add tracks from their iOS device(s) to the playlist – great for parties.
Apple is makng AirPlay 2 a component within HomeKit. This means you will set it up using the Home app. This also means you will be able to automate scenes, so (for example) you might create a date night scene in which the lights are dimmed and your romantic playlist consisting of moody and evocative Skrillex tracks might be set up automatically as you walk through the door. Alternatively, you might just want to turn all the lights down and listen to your Leonard Cohen, Radiohead and Elbow tracks because the date didn't work out as planned. Good luck next time.
The new features will be very useful, but Apple is also taking steps to make sure the audio playback experience improves. To achieve that, it is enhancing audio buffering, which should make for better listening experience. This is boosted by faster-than-real-time streaming to speakers – the impact of these improvements is more robust streaming and more responsive audio playback.
What about Apple TV?
The Apple TV can be used as a master device to share music across your home. This means you'll be able to control a playlist using your TV and play it through any speakers in your home. You can also send audio from your device to your Apple TV for playback through the TV or soundbar.
Who will support it?
The new standard will be highly compatible. It will run on any iOS system that runs iOS 11 (including iPhone 5s) and all Macs dated late 2009 or later.
Speaking at WWDC, Apple told us the following manufacturers will support AirPlay 2, however we can't be sure if this support will extend to every system.
Bang & Olufsen
Denon
Beats
Naim
Bose
Devialet
Dynaudio
McIntosh
Marantz
Bowers & Wilkins
Libratone
Definitive Technology
Bluesound
I expect other manufacturers to follow suit.
What about AirPlay?
The existing version of AirPlay will still work.
The new music streaming standard will be made available with the public releases of High Sierra and iOS 11.
Dear reader, this is just to let you know that as an Amazon Associate I earn from qualifying purchases.