Apple's iPhone X eats over half the smartphone industry pie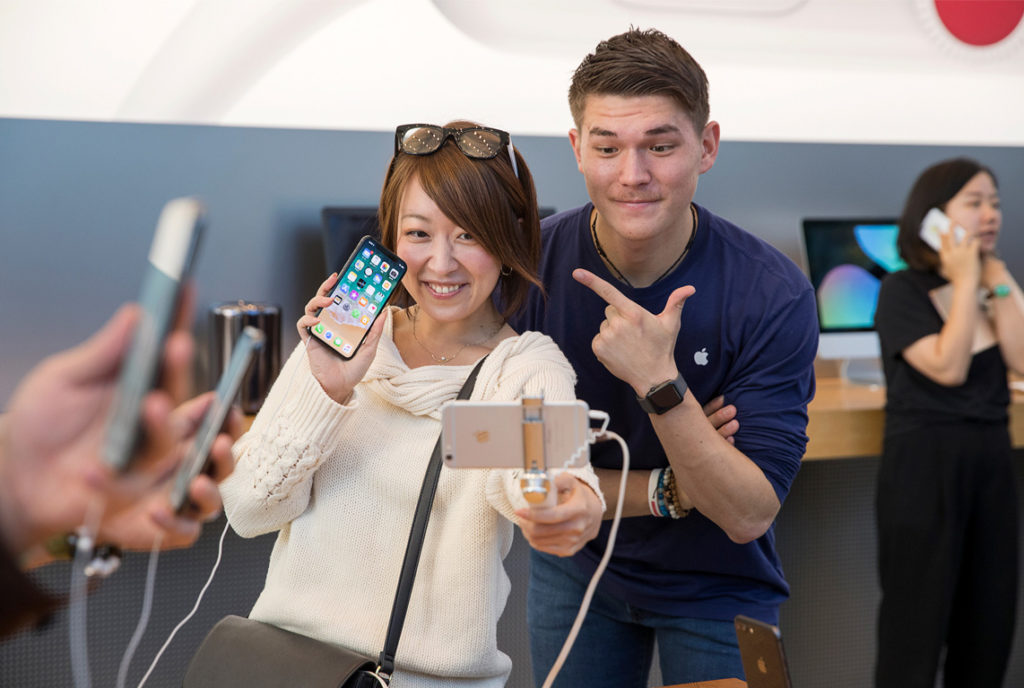 They went for it
Apple's iPhone X didn't just get everybody on the Internet excited, it also helped the company seize the biggest half of the smartphone cake, devouring over 51-percent of global total smartphone revenues, even as the industry itself generated an all-time record $120 billion in Q4 2017, says Strategy Analytics.
A brave Face ID on it
Apple now accounts for more revenue than the rest of the entire global smartphone industry combined.
To put it bluntly, this means Apple's move to sticker a premium price on its latest iPhones clearly boosted overall industry value while also securing the Apple smartphone's claim to be what Strategy Analytics calls, "an incredible money-making machine".
Linda Sui, Director at Strategy Analytics, said:
"We estimate total global smartphone wholesale revenues grew 8 percent annually to reach an all-time high of US$120 billion during Q4 2017. The smartphone industry's wholesale average selling price surged 18 percent annually from US$255 in Q4 2016 to US$300 in Q4 2017. The smartphone industry has managed to increase massively its pricing and revenues, despite a recent decrease in shipment volumes."
This news comes shortly after we learn that introduction of the iPhone X actually dampened Android market share, with Apple seizing gains across almost every smartphone market, particularly the UK.
Fast followers
With an ASP approaching $800 a pop (almost triple the industry average), Apple generated three times more smartphone revenue than nearest rival Samsung and 7 times more than Huawei.
Samsung also raised its ASPs, up 21 percent to $254, while Huawei's ASP is $205.
The analysts said that for Huawei to succeed it would have to increase its presence in the U.S. market, a challenge made all the harder by recent remarks from U.S. security chiefs.
"Apple's big bet on the iPhone X – it's most expensive model to date – seems to be paying off, as reflected by the 47% lift in new activations over the Thanksgiving weekend," said Localytics.
Dear reader, this is just to let you know that as an Amazon Associate I earn from qualifying purchases.