Apple's iPhone miss revealed by search traffic analysis
Apple's iPhone XS, XS Max and XR range are shifting in millions, but not as many millions as the company had expected – and this gap between reality and expectation is well articulated by fresh data I've received from SEO specialists, SEMRush.
We should have known
There are multiple reasons the data looks like this, including:
All these factors worked together to dampen enthusiasm for iPhones in Apple's biggest sales period.
I guess Apple had some intimation that this was the case, it must have experienced some year-on-year decline in terms of iPhone upgrade-related search traffic hitting its servers, this SEMRush data suggests.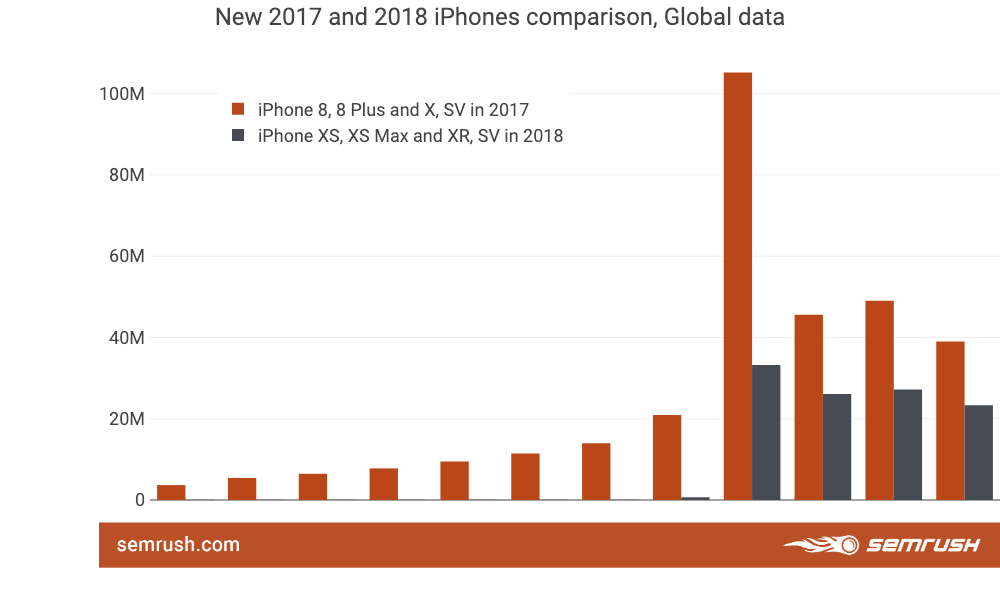 Data tells a story
When it comes to internet-related data, it sometimes provides early warning of stories to come, and that's what I think we see in these two charts, which show iPhone-related traffic patterns in relation to the iPhone X/8 launches of 2017 and the XS/R launches of 2018.
The data clearly and visually shows that traffic around the iPhone X launch far exceeded that meeting the more recent product introduction. There's lots of reasons that was the case, of course — there had been a huge build up of interest in the new device which we all knew would introduce Face ID and was widely expected to usher in significant changes in iPhone design. However, subsequent news shows it wasn't just about that.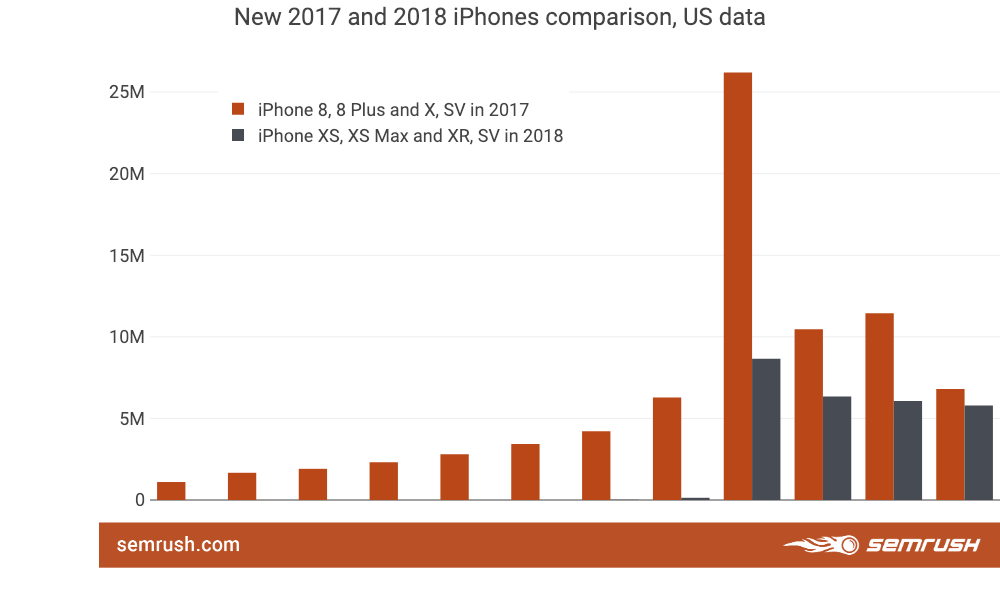 No confidence
I don't want to read too much into a pair of charts, of course – and I'm pretty convinced we'll find similar responses to recent launches from other big firms, given that I believe this is a malaise that is impacting most markets, not just Apple. I've reached out to SEMRush for charts on this and will add more information to this story once I receive a response.
Meanwhile, I'll leave you with these charts that show what happens to a successful business when events cause global consensus to fall apart. It turns out that instability is bad for business.
Who knew?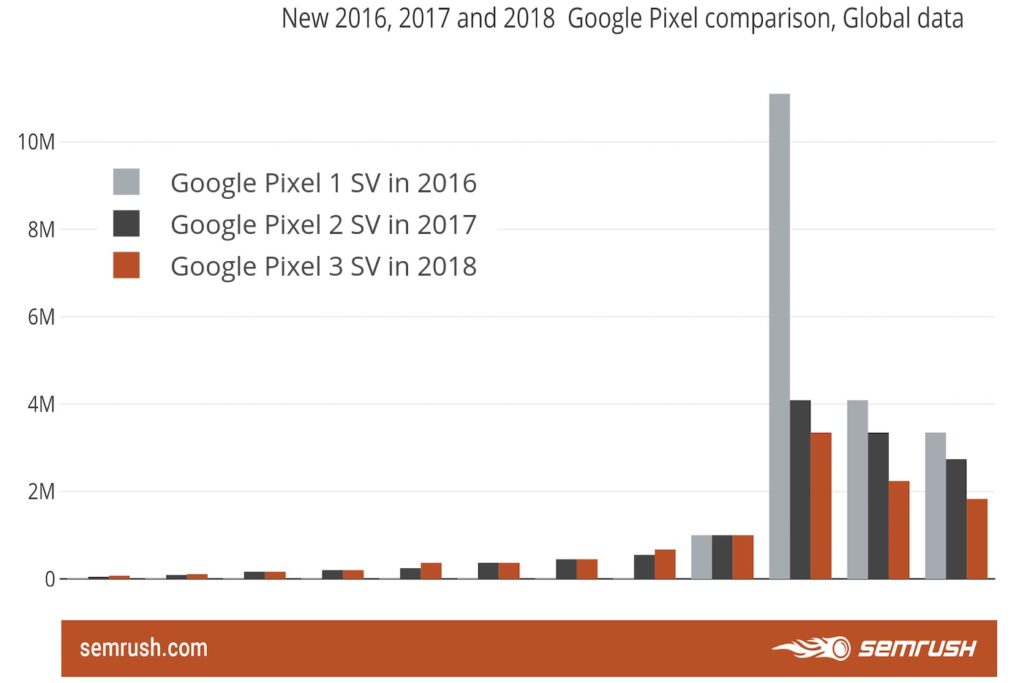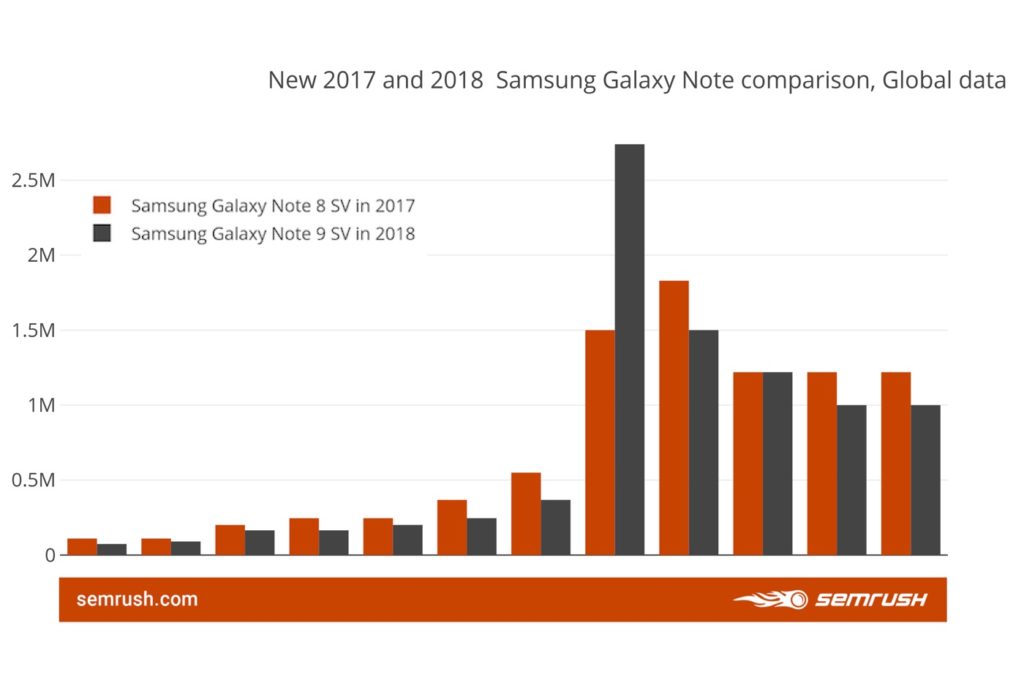 Dear reader, this is just to let you know that as an Amazon Associate I earn from qualifying purchases.