How to use Emergency SOS on Apple Watch and iPhone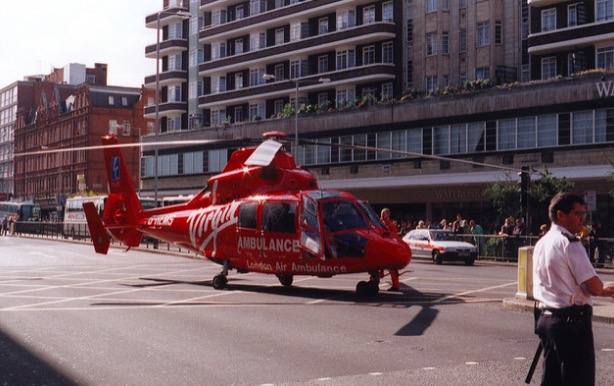 Emergency SOS is a potentially life-saving new iOS 10 feature Apple introduced at WWDC 2016. Already available in Apple Watch, the latest iOS 10 beta includes a version of the life-saving feature for iPhone. Emergency SOS works in 14 countries, including the US and UK.
Use on Apple Watch
To enable Emergency SOS you must open the Apple Watch app on your iPhone, tap My Watch and select General>Emergency SOS.
Now you should enable the Hold to Auto Call feature (set it to green).
With this feature enabled a call to local emergency services will automatically be generated when you press and keep holding the side button on your Watch.
If you don't enable this then you can still use Emergency SOS by pressing and holding the side button and sliding the Emergency SOS slider that appears.
If you continue to press and hold the side button once that slider appears a countdown for calling emergency services automatically will appear.
Use on iPhone
Apple's second developer beta 2 includes a version of the feature. This is expected to debut in the next few weeks.
You invoke it by pressing the Sleep/Wake button five times in a row. When you do launch Emergency SOS, the iPhone will play a warning sound while it counts down to three before placing your emergency call. This gives you a chance to stop the call if made in error, just click the X at the bottom of the countdown screen.
To enable Emergency SOS tap Settings>General>Emergency SOS.
Tell other people
The Emergency SOS feature also lets you tell up to three people you are facing an emergency situation. When you invoke the feature these three people will receive an automatic message to let them know you have called for help and will also receive your location information. Also, for a period of time after you enter SOS mode, it will send your SOS contacts updates when your location changes.
The people you contact can be anyone you like, a family member, doctor or legal representative, for example. You don't have to tell anyone other than emergency services, but if you do want to then you enable this in the Emergency SOS settings.
On Apple Watch: You can add up to three contacts in Emergency SOS settings. Just tap Add Contact to select them from your Contacts. You can edit and remove contacts by tapping the Edit button.
On iPhone: You can also add contacts on an iPhone in Emergency SOS settings.
To stop a call
If you started an emergency call by accident on Apple Watch, firmly press the display, then tap End Call.
Dear reader, this is just to let you know that as an Amazon Associate I earn from qualifying purchases.