Apple Will Dominate Mobile Contactless Payments, Analysts Claim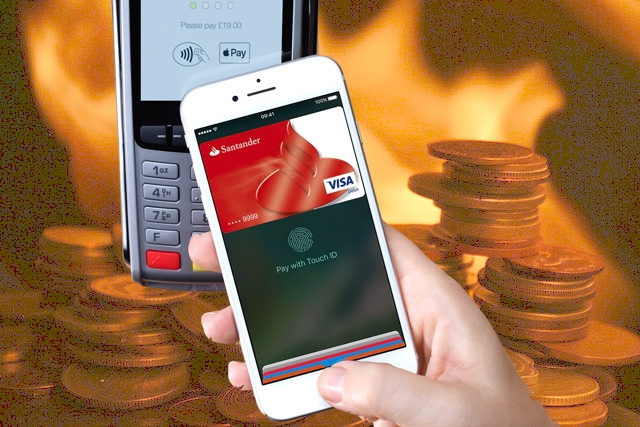 That's the news, and while it confirms what I have been saying for some time it's still good to see analysts at Juniper Research reach the same conclusion. They believe Apple Pay will dominate this segment of the mobile payment market, and that usage will double by the end of the year.
Billions Matter
We already know Apple Pay is being used for an (estimated) $20 billion value in transactions, and estimates the service will double in reach suggests it could be making much more soon.
Of course, deployment is only part of the answer – you also need people to use the service, and you should be in no doubt that consumer acceptance of these services is increasing, particularly as they realize Apple Pay is safer to use than a payment card, thanks to the Secure Enclave. (To be fair, that message hasn't fully hit people yet, but it will.)
Juniper estimates that 86 million people worldwide already use Apple Pay, dwarfing adoption of Samsung (34m) and Android (24m).  Juniper forecasts that this will rise to 56% by 2021, as the trio's combined user base exceeds 500 million.
The big problem?
Infrastructure deployment, particularly in the USA which was so backward in mobile deployments until c.2010.
"We believe that as contactless usage gains traction and consumers/merchants recognise the speed and convenience it offers, then, as in European markets, there will be a further and significant increase in availability at the point-of-sale", added research author Nitin Bhas. Indeed, according to Apple, the proportion of US retailers supporting Apple Pay rose from 4% in 2014 to 35% in late 2016.
The analysts are quite bullish on these kinds of mobile payment systems, so much so they wrote a white paper which you can download here: Is OEM-Pay the Future of Contactless?
I'm so bullish that I already expect Apple to expand into next-generation financial services and even (potentially) some form of digital currency.
Dear reader, this is just to let you know that as an Amazon Associate I earn from qualifying purchases.