iPhone X: How to Make Animoji Karaoke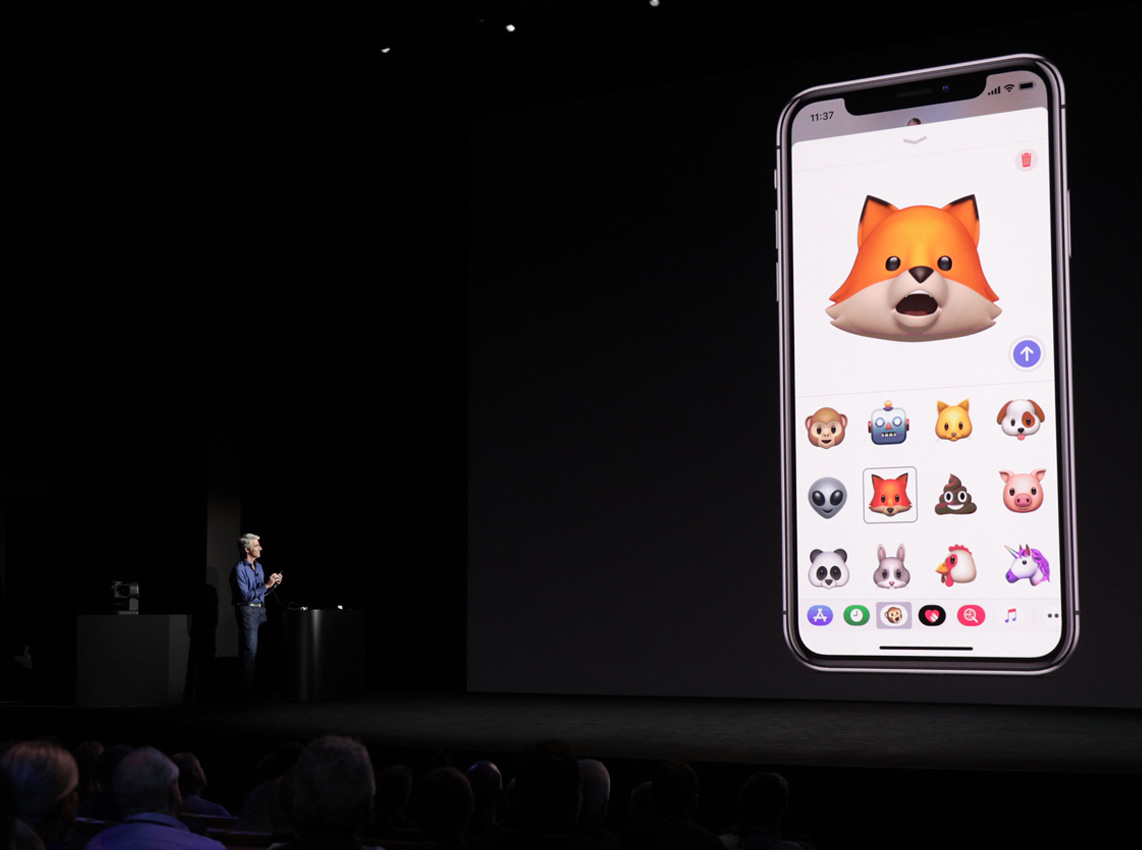 Animoji Karaoke appear to be the next big thing.
The new meme (that first surfaced thanks to this man) uses the all-new Animoji feature of the iPhone X to create cute Animoji characters singing and lip syncing your favourite songs. And someone, somewhere, already owns the animojikaraoke.com URL.
Radiohead – Creep #Animoji #Karaoke #AnimojiKaraoke #iPhoneX #iPhone #Apple #Radiohead #AppleMusic @stroughtonsmith pic.twitter.com/0YeFBSgYxA

— Dan Shepherd (@TheCarteI) November 3, 2017
How do you create one?
To create an Animoji Karaoke you need to follow the normal instructions for creating an Animoji on iPhone X, but with a few subtle differences.
First, you need to play the track you want to use sufficiently loud that your iPhone microphone will hear and record the music.
Second, you need to lip sync in time to the music so the TrueDepth camera will do the lip and face movements that will make your Animoji look like it's singing.
Third, you must press deeply on the Animoji, swipe up, and tap Save.
Fourth, you will be able to see the Animoji in your Photos library, and share it using the Share menu, Twitter, or whatever.
Here are some examples:
Animoji karaoke is definitely a thing #animojikaraoke pic.twitter.com/7Tzg5Y3MxM

— Jon Adair (@jon_adair) November 3, 2017
Animoji karaoke is totally worth $1,000 on the iPhone X pic.twitter.com/1EcGouOHEh

— Tom Warren (@tomwarren) November 3, 2017
"No Roots" by @AliceMerton — Animoji karaoke as inspired by @HarryMcCracken pic.twitter.com/Tfz7992WHN

— Alexsander Akers (@a2) November 3, 2017
Animoji karaoke is my new favourite thing pic.twitter.com/DKwvH34JK9

— Soragon (@soragon) November 3, 2017
More Animoji Karaoke for you. pic.twitter.com/pxvxfCUTi2

— Harry McCracken 🇺🇸 (@harrymccracken) November 2, 2017
Send yours in, I'll add the ones I like best. (I would quite like a rabbit to sing 'Psycho Killer').
And don't ignore where this is really going.
Dear reader, this is just to let you know that as an Amazon Associate I earn from qualifying purchases.