Apple profiles Olympian swimmer and disabled rights activist Amy Van Dyken
Apple has launched a new International Collection of limited-edition Apple Watch Sport Loop bands representing 22 nations. Each band boasts a colorful matching 'Stripes' watch face – and should grab a little attention given Apple sold an Apple Watch each second last year.
Human rights (and watch straps)
Announcing the new bands, Apple profiled former Olympic athlete, disabled activist and Apple Watch user, Amy Van Dyken. Born in 1973, six-time Olympic swimming gold medalist. It's an attempt on the part of the company to bang the drum (as it does) for disabled rights.  Van Dyken suffered a spinal cord injury in a severe ATV accident 14 years after her competitive swim days.
"I'm very Type A and stubborn," she said, "and I think a lot of athletes in the events I swam all have a little bit of that. Every athlete at the top of their game obviously has talent, but they also have an indescribable drive and that same competitive spirit."
Van Dyken uses Apple's unique Wheelchair Walk Pace and Wheelchair Run Pace workouts. "It's nice to see how far I push and how many pushes I do in a day. Nondisabled people get to know how many steps they take, so it's nice for us to know that as well."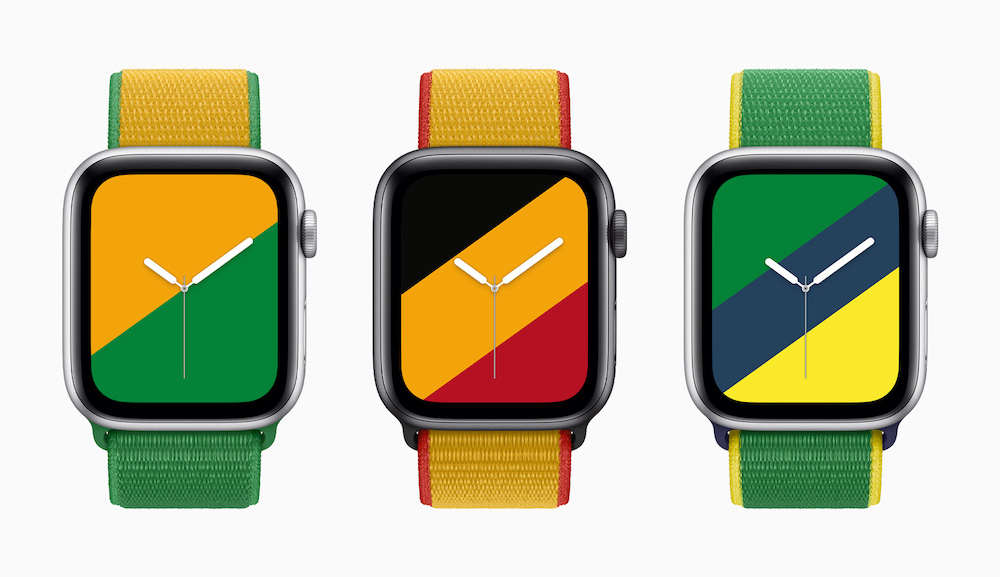 Doing what you can
Apple inevitably focuses on all the ways the disabled champion uses her watch, but I think it genuinely wants to try to use its own profile to put the spotlight on some of the work Van Dyken does.
"Life isn't just one moment," she said. "It's a whole bunch of things, and it all is woven together. So, I want people to get to know the beginning, so that when I tell them the end, it has a little bit more impact and paints a fuller picture of my life before, during, and after the Games, and what's possible."
Van Dyken works with numerous charities, including the Make-A-Wish Foundation, coaches kids in swimming and works actively to raise money to support disadvantaged youth in her community.
She also has the Amy Van Dyken Foundation which helps donate wheelchairs to children with spinal cord injuries and/or deformities. This globally renowned athlete really seems like a pretty good egg!
Returning to the Apple Watch, the new bands are available in 40mm and 44mm sizes for $49 for each of the following countries: Australia, Belgium, Brazil, Canada, China, Denmark, France, Germany, Great Britain, Greece, Italy, Jamaica, Japan, Mexico, the Netherlands, New Zealand, Russia, South Africa, South Korea, Spain, Sweden, and the US.
Please follow me on Twitter, or join me in the AppleHolic's bar & grill and Apple Discussions groups on MeWe.
Dear reader, this is just to let you know that as an Amazon Associate I earn from qualifying purchases.