Apple sold at least one Apple Watch each second in Q4 20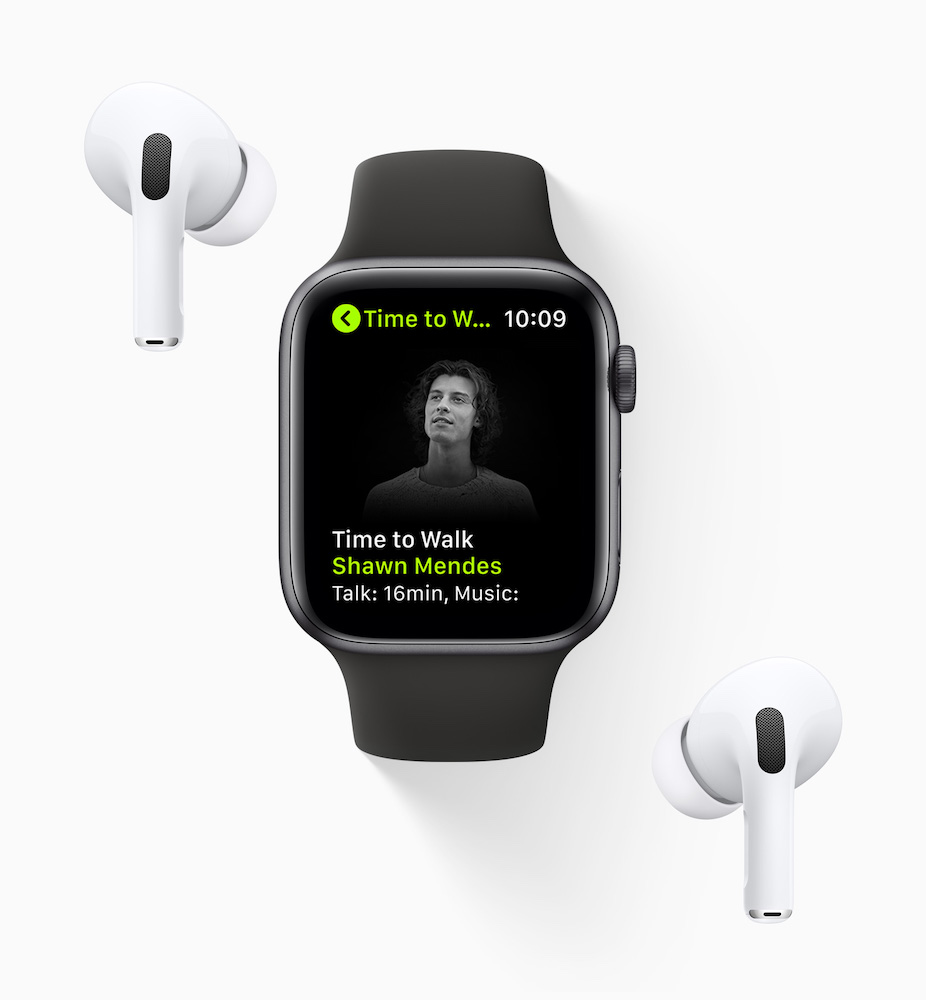 Apple Watch remains the world's leading smartwatch, with the company increasing market share despite an overall decrease in the market as people stayed home through COVID-19.
What time is love?
So, to Apple: Counterpoint claims Apple Watch share climbed 6%, giving the smart timepiece 40% of the entire global demand for these devices. Otherwise, only Samsung (10%) gained share, while others (Huawei, fitbit, BBK and others) held steady or shrank.
"The Apple Watch Series 6 and SE did well, shipping 12.9 million units and accounting for 40% market share in Q4 2020," the analysts said.
Selling an Apple Watch to a market larger than the population of Belgium and Luxembourg combined inside a single quarter should be impressive, though it is somewhat eclipsed by sales of other Apple products. Across the year, the analysts reckon Apple shifted 33.9 million units – the equivalent of the populations of Australia and Switzerland combined.
The time is 98 sales a minute
I am not certain why I've decided to break this into populations but thought it might help contextualize this data. In comparison, Apple sold c.90 million iPhones in Q4 20, which is the equivalent of the combined populations of the UK, Ireland, and Portugal, with a side helping of New Zealand. Stats fans may enjoy learning that means Apple was selling 685 iPhones, and around 98 units of Apple Watch per minute in Q4 2020.
(That's actually more than one each second).
If you haven't picked up one of these for yourself, try clicking this affiliate link to visit Amazon and get one of your own.
Apple tells the time
Counterpoint Senior Analyst Sujeong Lim said:
"The smartwatch market is being driven by three premium brands – Apple, Samsung and Huawei. We believe the ASPs will continue to rise over the next two to three years as these companies' flagship models continue to lead. On the other hand, Apple's success with its Watch SE model will likely spur others like Samsung to release similar variants, moving closer to the mass market. Over a three to four years timeframe, we see budget players like OPPO and realme gaining a significant share, intensifying overall competition and bringing down the prices."
The analysts also noted that people now seem to prefer more expensive models.
Lim said:
"Price band dynamics during Q4 2020 indicate ASPs (average selling prices) are on the rise. 2019's biggest segment ($101-$200) shrank by 7%pts, while the more premium $300-plus segments grew by 8%pts, helped tremendously by Apple, which enjoyed a dominant market share of over 70% in this category."
What's coming?
What, pray what, can Apple to do build and maintain the success of the Apple Watch brand?
We think it will be introducing new models equipped with blood pressure monitoring and (possibly) diabetes monitoring this year, better battery life a MicroLED display and faster processors.
We also expect the company will continue to extend the physical activity monitoring tools it provides, and continue to make the device increasingly independent (while remaining deeply complementary) to iPhone. ETA? Q4.
Please follow me on Twitter, or join me in the AppleHolic's bar & grill and Apple Discussions groups on MeWe.
Dear reader, this is just to let you know that as an Amazon Associate I earn from qualifying purchases.