Apple One service will launch today, Cook confirms
Apple will launch its all-new Apple One subscription service today, offering up a batch of services at a slightly lower price while the company attempts to upsell its billion users to the highest end option.
What's coming?
Apple One is a subscription to provide Apple Music, Apple TV+, Apple Arcade, Apple News+, Apple Fitness+, and iCloud for one fixed monthly fee.
Apple has said it will begin recommending Apple One plans to customers with existing Apple subscriptions. Available tiers will include:
Individual: Apple Music, Apple TV+, Apple Arcade, and 50GB of iCloud storage for $14.95 per month.
Family: Apple Music, Apple TV+, Apple Arcade, and 200GB of iCloud storage for $19.95 per month, and can be shared among up to six family members.
Premier: includes Apple Music, Apple TV+, Apple Arcade, Apple News+, Apple Fitness+, and 2TB of iCloud storage for $29.95 per month, and can be shared among up to six family members.
Apple One includes a 30-day free trial for any services that customers do not already have. The Family and Premier plans let up to six family members access all the services with their own personal accounts and preferences.
The Premier plan will be available in Australia, Canada, the UK, and the US, where Apple News+ is available, and Apple Fitness+ will join later this year. Customers who pay for their Apple One subscription plan with Apple Card receive 3 percent cash back.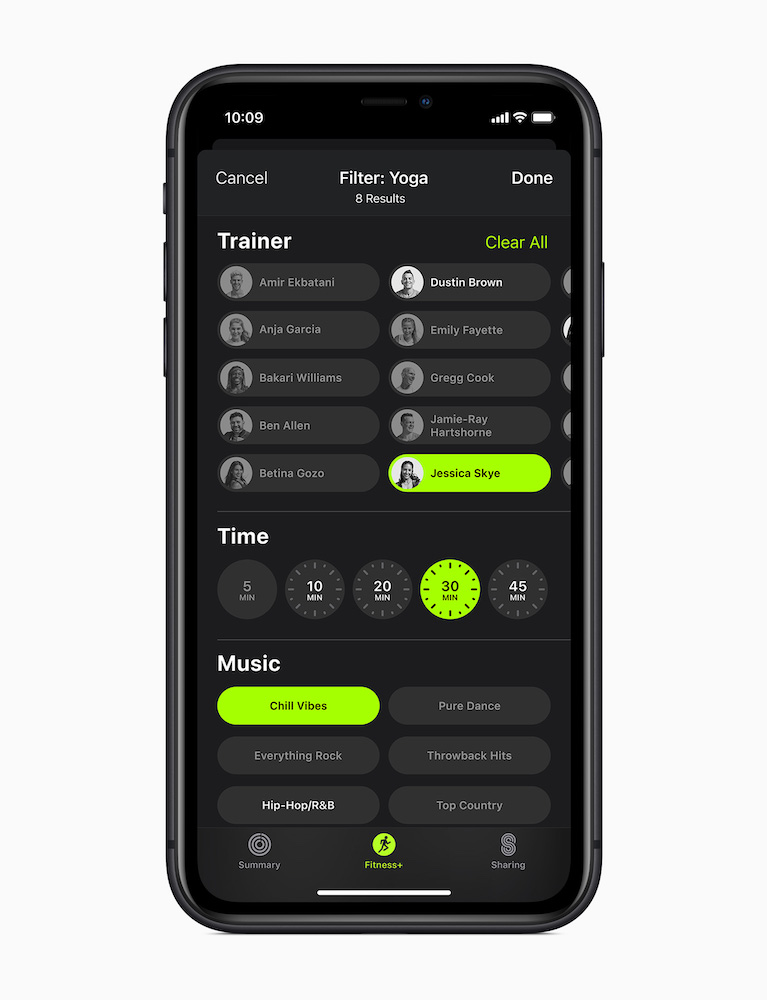 What Apple is saying
"Apple One, launching tomorrow, is the easiest way for users to enjoy Apple services like Music, TV Plus Arcade, iCloud, News Plus and Fitness Plus on a single plan that is right for them and their family. Looking across services more broadly, we're really excited about what we see," CEO Tim Cook has said.
It's all about services, of course, as Apple strives to create a strong base of predictable income to protect it against the consequences of a hardware only product strategy. The services segment generated $14.5 billion in the quarter, up from $12.5 billion in Q42019.
What about Apple as a service? Cook referred to the concept during the fiscal call, where he said:
"Yes, we don't have anything to announce today on a hardware bundle. But backing up a bit, and we do view that people like to pay for their hardware, or at least some substantial portion of it, monthly. And so that's the reason that we have implemented instalments in our stores and online. And that's the reason you see in some of the channels, too, selling a hardware on a per month kind of basis.

"That begins to look like subscription perhaps to some buyers because they're used to holding the phone for X period of time and then turning it over and using the residual value of that phone in a way that gives them a de facto kind of subsidy on a new phone.

"And so there is something today in the market that works somewhat similar."
To my mind, this suggests that at some future point Apple may go all in in this direction, but doesn't claim to have done so as yet.
What analysts think
Needhams recently raised its Apple price target on the strength of Apple One, arguing that it will minimize consumer churn, maximize platfrom loyalty and make a bunch of cash for the company.
Apple now has over 550 million paying subscribers, the analyst said, observing that services revenues reached $13.16 billion (up 15% y/y) in the June quarter at 67% gross margins.
Please follow me on Twitter, or join me in the AppleHolic's bar & grill and Apple Discussions groups on MeWe.
Dear reader, this is just to let you know that as an Amazon Associate I earn from qualifying purchases.