Apple News+ launches in UK and Australia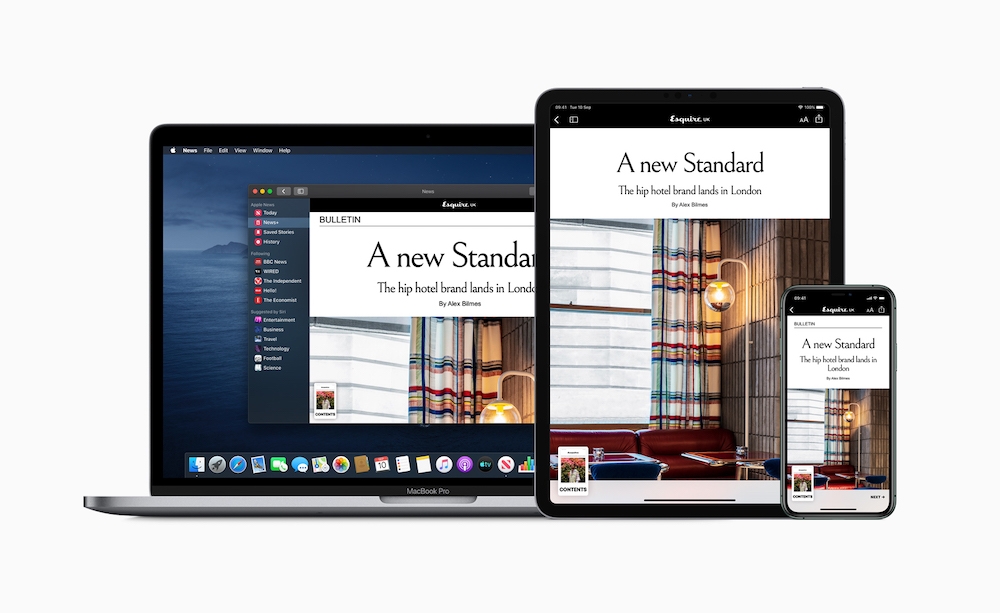 With over 150 publications, Apple News+ has launched in the UK and Australia, Apple has confirmed.
What Apple is saying
"Apple News+ offers hundreds of the world's most popular publications, all discoverable through personalised and curated recommendations," said Lauren Kern, editor-in-chief of Apple News.

"The quality of the journalism, the beautiful photography, the stunning live covers and custom-designed articles in this collection are second to none. We think readers in the UK will be delighted with the offering, and we are proud to support the work of our newest publisher partners."
How it works
Subscribers can enjoy cover to cover access to their favourite magazines, which are also available for offline reading, and receive notifications when a new issue of a favourite publication is available. Apple News+ also includes collections of articles and featured issues curated by Apple News editors and personalised recommendations.
What you get
Apple News+ presents the best and most relevant publications to meet any range of interests from renowned British publications such as The Times and The Sunday Times, Cosmopolitan UK, Elle UK, Esquire UK, FourFourTwo, Empire, Hello!, Cyclist and Grazia, as well as several US newspapers, magazines and digital outlets including The Wall Street Journal, Bloomberg Businessweek, National Geographic, Rolling Stone, Vox and more.
Apple News+ subscribers can access current and past issues and individual articles from magazines and digital outlets such as Cosmopolitan UK, Cyclist, Elle UK, Empire, Esquire UK, EVO, Grazia, Heat, Hello!, House Beautiful, Men's Health UK, Women's Health UK, MoneyWeek, Q: The Biggest Music Magazine, FourFourTwo and popular US publications including Bloomberg Businessweek, Harper's Bazaar, National Geographic, New York Magazine, Newsweek, Rolling Stone, Saveur, The Atlantic, The Cut and Vox.
You still get the free service
All Apple News users in the UK, US, Canada and Australia can continue to enjoy the free news experience within the app on iPhone, iPad and Mac, including access to Top Stories, Trending Stories and a personalised feed of articles. In the Today and News+ tabs, subscribers will be presented with individual article, topic and issue recommendations based on both editorial curation and personalised suggestions that maintain user privacy.
What does it cost?
The service costs £9.99 in the UK or $14.99 in Australia. A free one-month trial is available.
What runs it?
Apple News+ in the UK is supported on iOS 12.2 or macOS 10.14.4. Through Family Sharing, up to six family members can share one Apple News+ subscription. Apple News+ is also available today in Australia and launched in the US and Canada in March 2019.
Please follow me on Twitter, or join me in the AppleHolic's bar & grill and Apple Discussions groups on MeWe.
Dear reader, this is just to let you know that as an Amazon Associate I earn from qualifying purchases.