Apple Joins Wireless Industry Group. Has it Shared Technologies, too?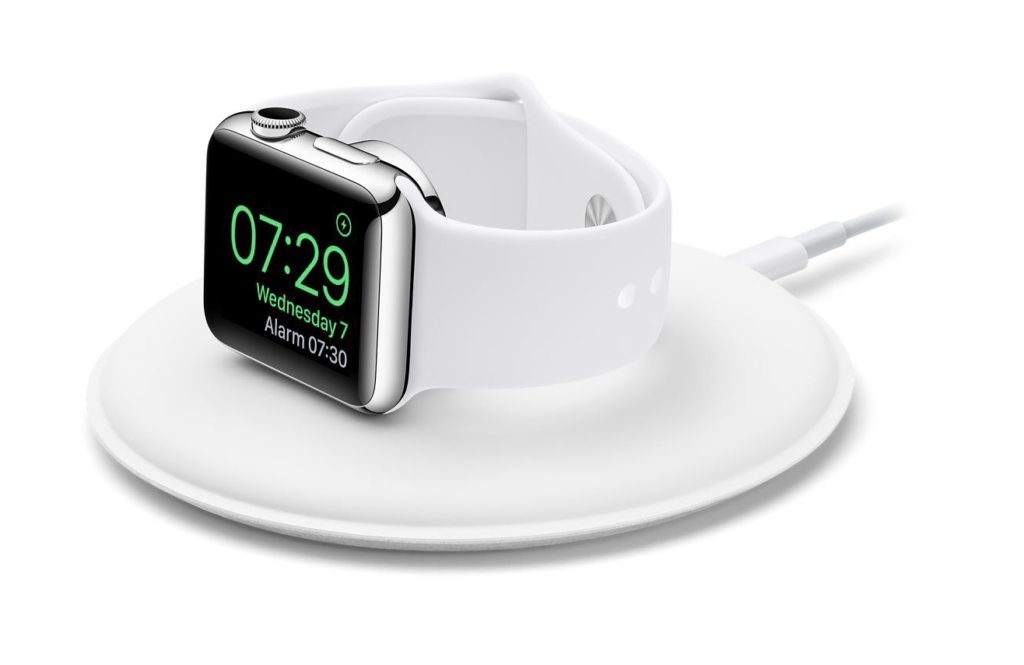 I've been watching Apple and wireless charging for years and it's only very recently the tech has looked ready to appear in its products. In part this is because it was expensive technology, in part because it didn't work very well (it wasted power), now it seems Apple may have resolved some of these problems – and its move to join an industry body suggests the company may share what it has learned..
Why I think this
With rumors swirling that the iPhone 8 will enjoy wireless charging, Apple recently joined an industry group dedicated to the tech, the Wireless Power Consortium.
The group doesn't use the full room charging tech Energous is developing (and don't expect this on shipping product this year), instead it champions the same Qi wireless standard Apple uses in Apple Watch.
This relies on a wireless charging pad upon which you place your device. Apple has deployed this tech with Apple Watch since the start. When it debuted many postulated the tech may appear in iPhone 7, but it did not, most likely because it takes too long to power up something as big as an iPhone.
Has Apple resolved this problem and figured out how to make Qi more efficient?
Industry contribution
I can't help but think Apple may now have some technologies it wishes to share with the Consortium, while it continues to work with Energous for completely wireless charging solutions.
The fact Apple has now joined the industry body suggests it may also be working to contribute some of what it has learned to the standard – it will need to do this in order to kick start the Made for iPhone accessories market once the new product ships later this year. It will want a range of accessories to ship in time for these new devices, particularly if it does not include the wireless charging accessories in the box, as some people have claimed recently.
That Apple has been working to improve wireless charging tech is confirmed by numerous Apple patents, and the company appears keen to work in closer partnership with others these days.
The key problem I predict Apple may have solved will be efficiency.
Apple will not want you to have to wait much longer than you must when using a wired connection in order to charge your iPhone to full capacity. It will want your experience to be equal to or better than what you have become used to.
I guess we'll find out if I'm right further down the line.
Wider industry
A wider industry viewpoint on the significance of Apple's move comes from Vicky Yussuff, analyst at IHS Technology, who says:
"The success of wireless charging adoption from Apple's competitors is something that Apple can no longer ignore.  IHS Technology consumer survey data shows over 90% of consumers want wireless charging on their next device.

"After several years of increasing rumour, Apple's membership with the Wireless Power Consortium points strongly to the expectation that the next iPhone will include wireless charging technology.

"The world market for wireless charging is expected to exceed 350 million enabled receiver units shipped in 2017. To date, this volume has largely been driven through the backing of wireless charging by Samsung.  However, many in the industry have been cautious to move forwards until they knew the direction for any wireless charging on iPhone devices.  Although shipments of wireless charging devices grew by 40% in 2016, the continued absence of the iPhone and the continued wait for the launch of magnetically resonant devices meant shipments were lower than expected for 2016 overall.

"With just over 2 weeks to go now until Mobile World Congress, excitement continuing to mount in the industry and IHS Markit expects that at least one other major mobile phone handset OEM will also announce a new smartphone device with wireless charging technology integrated at the Barcelona show.

"With these announcements, new partnerships and a reigniting of the industry interest in wireless power, the prospect of receiver shipments hitting 2 billion units in 2025 are stronger than ever."

"The success of wireless charging adoption from Apple's competitors is something that Apple can no longer ignore.  IHS Technology consumer survey data shows over 90% of consumers want wireless charging on their next device.

"After several years of increasing rumour, Apple's membership with the Wireless Power Consortium points strongly to the expectation that the next iPhone will include wireless charging technology.

"The world market for wireless charging is expected to exceed 350 million enabled receiver units shipped in 2017. To date, this volume has largely been driven through the backing of wireless charging by Samsung.  However, many in the industry have been cautious to move forwards until they knew the direction for any wireless charging on iPhone devices.  Although shipments of wireless charging devices grew by 40% in 2016, the continued absence of the iPhone and the continued wait for the launch of magnetically resonant devices meant shipments were lower than expected for 2016 overall.

"With just over 2 weeks to go now until Mobile World Congress, excitement continuing to mount in the industry and IHS Markit expects that at least one other major mobile phone handset OEM will also announce a new smartphone device with wireless charging technology integrated at the Barcelona show.

"With these announcements, new partnerships and a reigniting of the industry interest in wireless power, the prospect of receiver shipments hitting 2 billion units in 2025 are stronger than ever."