8 Steve Jobs Patents That Changed Our World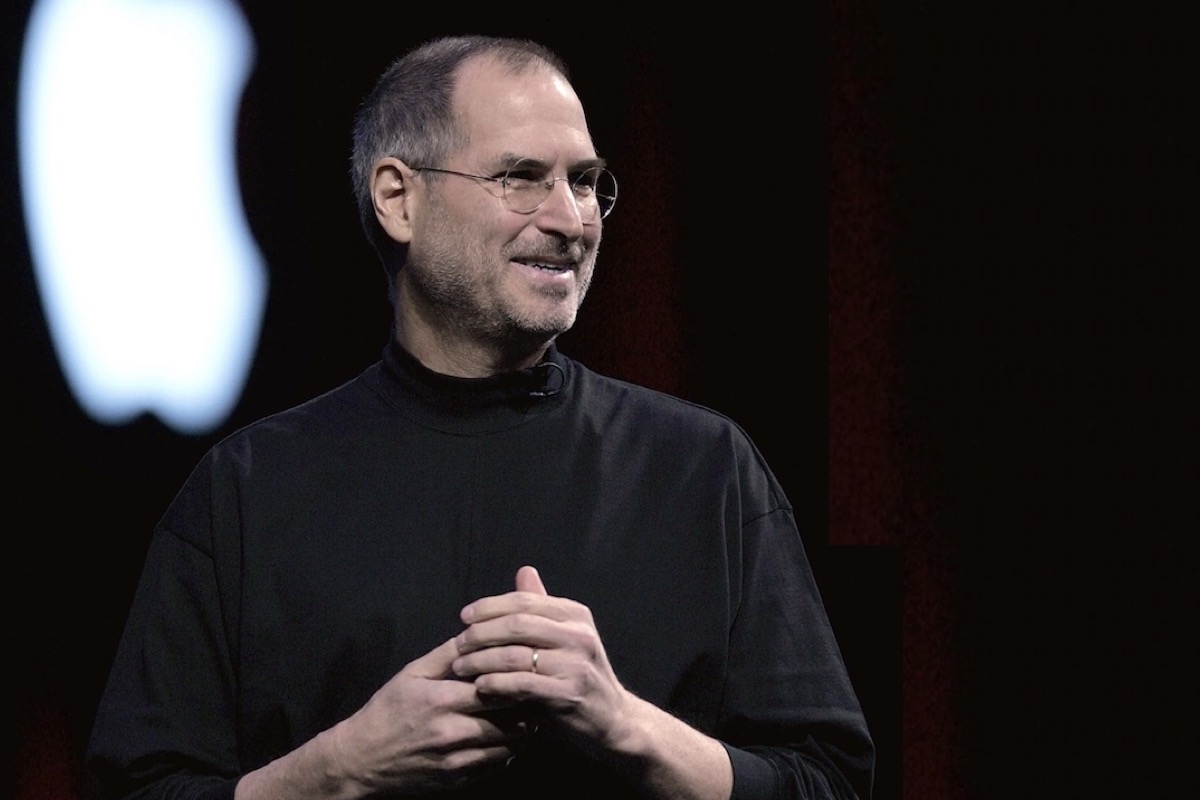 Apple's Steve Jobs is on 458+ patents. Here are just eight that help to show the impact his ideas had on how we live today. Also read any of these books for more insights into the man.
The Personal Computer
His first patent and arguably his most important, 'Personal Computer'.
Filed in 1980, this was the design patent for one of the earliest Apple computers, a product introduction that put the company on the computing map.
The products still sell for thousands on collector's sites.
A Familiar Computer Enclosure
Another important patent. This was the iMac, the computer Steve put the company's full remaining weight behind as he wrestled to turn company fortunes around.
This was the machine that saved the company, and set the scene for a string of iconic products, from iMac, to iPod, iBook to iPhone, MacBook and beyond.
Way back when this was released, everyone wanted one.
A 'Method and Apparatus for Use of Rotational User Inputs'
This long title was another revolution, this time in user interface design.
The Steve Jobs patent described using the Click Wheel interface on iPods. This was an incredibly important move toward touch-based control of a mobile device.
It enabled music lovers to carry 1,000 songs in their pocket. We loved the convenience, and this arguably gave the company the position it needed to create a legal music service for the digital age, iTunes.

Seems familiar? Touch Screen
Snappily called: "Touch Screen Device, Method and Graphical User Interface for Detemining Commands by Applying Heuristics", this started something.
The next iteration of the user interface, this patent described use of MultiTouch. Jobs once claimed to have patented the interface heavily – he did, the filing is 364-pages long.
The filing described use of touch-based UI in great complexity, and was filed almost a year before iPhone hit the market in 2007.
This rich idea spawned the appearance of mobile apps, and — arguably — set the scene for what will become the future of how we use computers through touch. (Itself opening new paradigms toward VR/AR and ambient computing).
Computer Controlled Display Device
This patent may look familiar to some Mac users. It described the counter-balanced spring assembly built inside the device of the sunflower iMac, itself conceived of by Jobs and Jony Ive during a walk in Steve's wife's gardens.
I don't just include this because this was one of my favourite iMac designs (it always has been), but it is also a fantastic example of the kind of attention to detail Jobs and his creative partner, Jony Ive, show in product design.
You see this still in simple seeming but complex components like the butterfly keyboard on the MacBook Pro, notebook hinges and beyond.
Simplicity is complex.
Computer Interface Having a Single Window Mode of Operation
Included as an example of one of the many core technologies that inform macOS, this patent basically described how Macs used windows in such a way as to focus on the task you are doing while placing other tasks in the background.
As you can see the design is very much of its time — I can't help but see it as being OS 9.
Media Player
This patent was published on October 22, 2001, one day before Apple announced the iPod.
It's a design patent in which the company claimed the "ornamental design for a media player, substantially as shown and described.
We know what happened with the iPod (see above). We also recently learned Apple at one point pondered using the same Click Wheel interface in the iPhone.
I'm kind of glad that one didn't gel.
Staircase
Jobs didn't just design computers, notebooks, iPhones, iPads, iPods and user interfaces (you'll find all these and more in his published patent range), he also designed this glass staircase, originally installed (I think, but I could be wrong) in Apple's Regent Street retail store.
If you dig deep into his patents you find more for packaging — Jobs strongly believed that good product design wasn't just about the device itself, but the entire experience of the device, stretching from the moment you first enter the shop to take a look at it, and all through what it can do. His core belief is now seen as canon by most cutting edge omnichannel marketing experts. Why? Because while ahead of its time it was also utterly true.
Changed The World
This risibly small collection of patents is just a small reflection of the many ways in which Apple and Steve Jobs helped change the world. These days the tools he visualised and then made real are impacting almost every life on Earth, putting powerful computers into the hands of millions of people on the planet.
That's something for any spirit to take pride in.
Remembering Steve, whose words and ideals will always inspire us. "There is no reason not to follow your heart." pic.twitter.com/MihKSnbYiQ

— Tim Cook (@tim_cook) February 24, 2017
Please follow me on Twitter, or join me in the AppleHolic's bar & grill and Apple Discussions groups on MeWe.
Dear reader, this is just to let you know that as an Amazon Associate I earn from qualifying purchases.