WWDC: How Apple is making Maps much, much better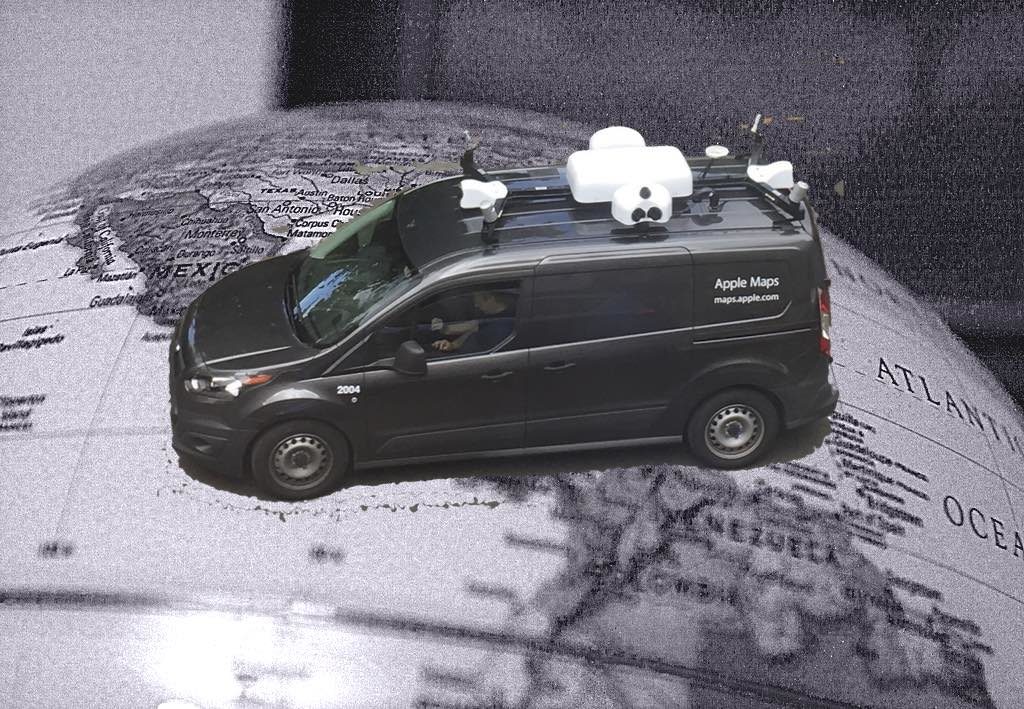 Apple put a whole lot of love into Maps at WWDC.
Maps is in the fast lane
Top line features include much more detailed maps, improved road coverage and more detailed land cover and addresses.
To create this, Apple drove 4 million miles in Apple Cars and sent planes into the air to capture huge quantities of highly detailed information. The result? Not only does Apple have its own mapping data, but buildings, roads, and other structures look better and are more accurate.
The result?
Better directions – the company says its ambition is to deliver 100 percent last mile coverage to help people get to where they are going.These new Maps are already available in some states and cities in the U.S. and will be available across the country by the end of the year with other countries set to follow later.
Apple is listening
One big improvement is in the Feedback mechanism. It hasn't been so easy to tell Apple when you get incorrect directions, but Maps offers a much better feedback form through which you can warn the company if addresses, locations or other things are wrong.
I think this reflects a wider shift. I very much get the sense that now it has access to its own trove of mapping data and has put together a service it feels competes, Apple is listening more than ever to what users want from Maps, potentially including things like bike lane information and available parking spots (though the latter is very hard to put together as data is so very balkanized).
Siri is speaking
I also like the new, clear Siri. Until now, travel directions in Siri have been a little too automated and at times little more complex, making them a little difficult to work with when driving down stressful and unfamiliar roads. Apple has fixed this, and Siri will now offer up travel instructions in more natural language.
This means "Turn Left at the second right" may become "Turn left at the next traffic light," for example. That use of natural language makes it much easier to comprehend.
Look Around is fantastic
Look Around is a fantastic feature that delivers smooth as silk transitions between different areas, unlike Google's really rather clunky Street View. Not only does it work better, but it also lets you explore locations in privacy – which is a Very Good Thing.
Look Around lets you view a street view of the area, and also lets you tap into full-screen to view the area in 360-degree 3D.
You use it like this:
Open Maps
Search for an address, landmark, or city
When it is available the "Look Around" binoculars appear in the bottom left corner, tap these.
You can now pan the view, pinch to zoom and tap your way through those streets.
These aren't just 3D virtual representations. They are photographic, based on the billions of LiDAR images of places Apple took – with faces, number plates and other personal data blanked out. You can explore the area you are virtually in (just like Street View), but you'll find the transitions so smooth. You can tap on available place labels to get to the much-improved Place Cards.
Place Cards are much more informative
Place Cards are the card-based details about places Maps provides. The interface has become clearer and more useful and includes dynamically-uploaded information about what's happening at that location. It means you get more relevant information as you travel – and much richer images, also.
Sharing too
There's also a huge bunch of sharing features: You can create folders of favorite things (My Best Restaurants, for example) and share folders and individual favorites with friends.
To add a location, just tap the + icon in Favorites, type your location ins search (or use Siri) and then tap the plus button to add the location.
You can then choose an appropriate label, define the type of location or (if required) select Add Person under Share ETA.
You'll choose a contact and they will be told what your estimated time of arrival is – though there's a little intelligence to this, so read on:
Travel and automation
Travel isn't just about cars, either. Maps now hosts transit schedules for buses, subways, and trains, along with arrival times and connections. You'll also find that cancellations and other outages are made available in Maps.
Oh, and Apple has added flight status information, terminal locations, airport gates and departure times to its app, as well.
Apple has also done made smart enhancements around sharing your ETA with others. You can send your ETA from directly within Maps, and – in the event journey conditions change, Maps will automatically warn whoever you intend to meet that you are running late (if you give it permission to do so).
Meanwhile in China
Apple has created a new junction view for China's complex road networks, which drivers frequently find confusing to navigate.
Already available in the U.S., Junction View is designed to visually show you which road lanes you need to be in when driving – such as when a highway splits off and you need to be in a particular lane to get to your destination. Junction View will be made available in China in iOS 13 when it ships this fall.
Please follow me on Twitter, or join me in the AppleHolic's bar & grill and Apple Discussions groups on MeWe.
Dear reader, this is just to let you know that as an Amazon Associate I earn from qualifying purchases.