Why Fitness+ may be a great leap for Apple Watch (& services)
Will Apple's decision to position Fitness+ as the ultimate Apple Watch accessory help it expand its reach into the fitness tracker market? Will Watch users signing up for the service turn up for the fitness and stay for the tunes?
Here's what's at stake:
Together, Apple, Huawei and Samsung lead the global smartwatch market with 53% of global sales, reports Counterpoint Research.
Combined, the low-end smartwatch market consisting of various brands takes 23% of that market.
Fossil, Fitbit, Amazfit and Garmin account for 17% market share.
Driven by Apple Watch SE, Apple's share increased 2% Y-o-Y.
What the analysts said
Counterpoint Senior Analyst Sujeong Lim said:
"In terms of sales, Apple's position is even stronger. In the third quarter, it achieved $2.3 billion, nearly half of global smartwatch shipments and an 18% increase over the same period last year.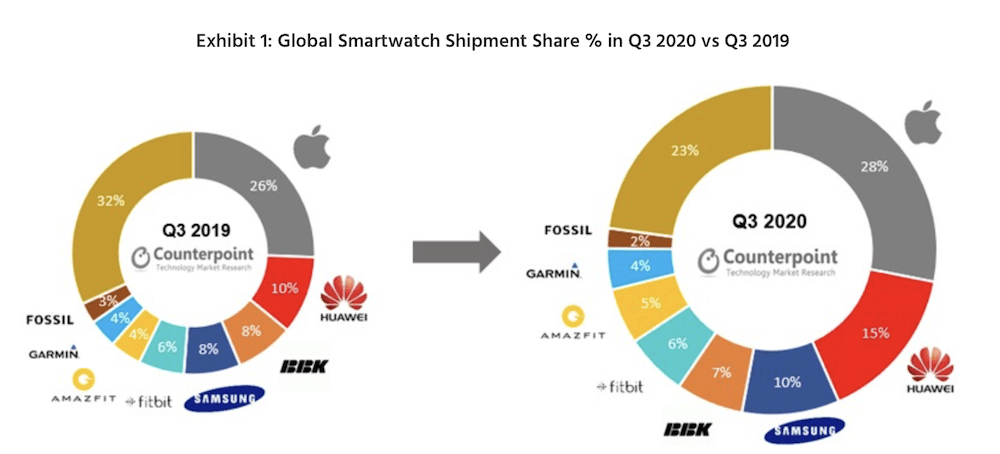 Match Fitness(+)
The relationship between Apple Watch and Fitness+ is symbiotic. Apple's Senior Director of Fitness Technologies Jay Blahnik spoke with The Wall Street Journal to discuss the service, which requires an Apple Watch to function.
And with home fitness high on most people's list in this terrible year of lockdown, this is both a contribution and an advantage for the company as it seeks to grow Apple Watch sales.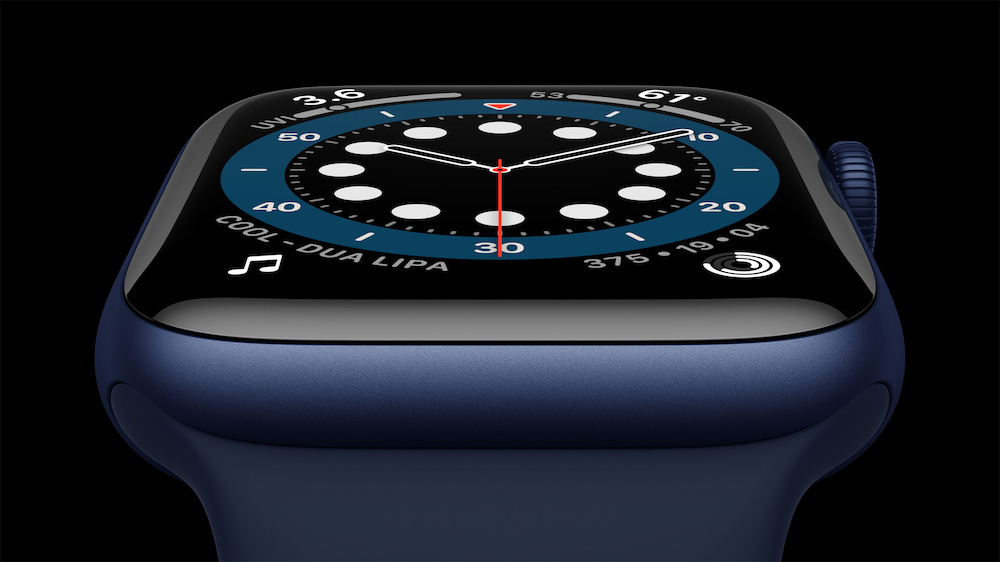 He looked at ease-of-use: "We love the fact that Fitness+ is integrated with Apple Watch. It's really inclusive," he said. "We put music at the center to motivate a wide variety of people. We've made it really easy to find your next workout, whether you're a beginner or not, and allowed you to use it across all your screens."
But he also looked at tactics: "We treat all areas that we get engaged with as marathons, not sprints."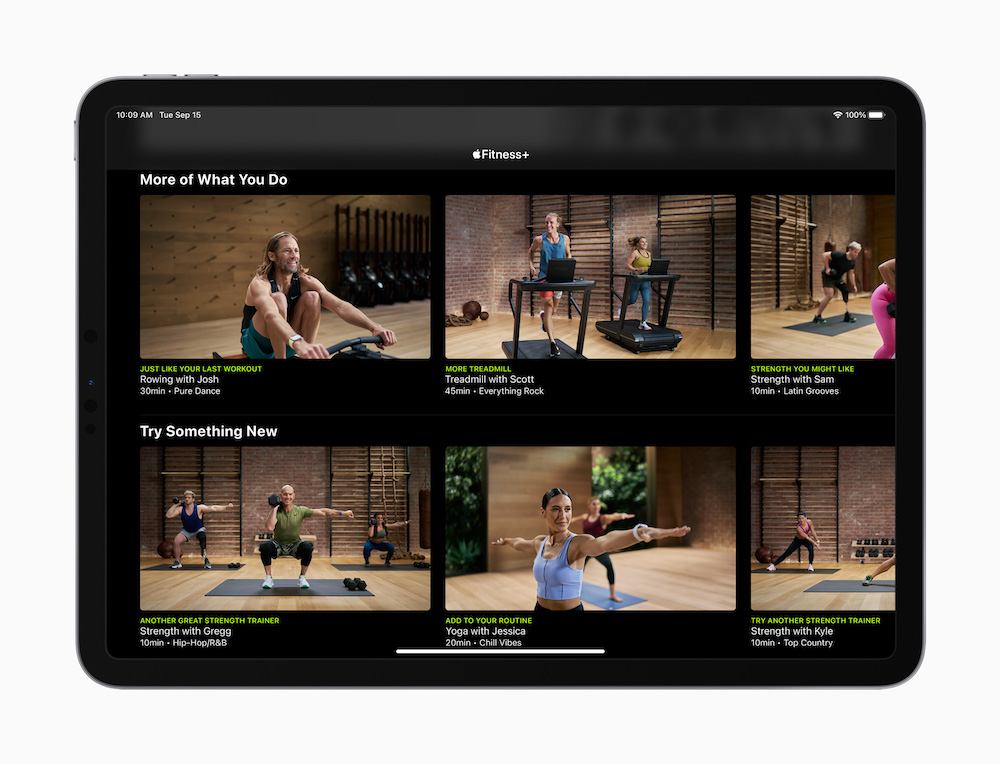 A multi-year plan
We know Apple has been working to develop accurate algorithms for performance activity measurement for years – it told us as much when it introduced support for wheelchair users in the Fitness *then Activity* app. It told us so again when it added swimming support.
The company has spent cash, time and effort putting together the mathematical equations and expertise to support the new service, so it seems probable that millions of Apple Watch wearers will at least want to give Fitness+ a try. It's also important to consider the service/product offering within the wider context of Apple's vast platform to support digital health.
What's interesting here is that the best way to try the service is to sign-up for the Apple One service, which also brings you News+, Music and Arcade, TV+, as well as a huge amount of iCloud space. And, with news still anticipated across Apple's media services (those Apple TV rumours are coming true one day), this means those testing out Fitness+ this isolated holiday season will also start exploring those services more extensively, too.
After all, they already own iPhones — so they'll be immersed quite quickly.
So, Fitness+ will attract existing Apple Watch users, will boost sales to new users, and should increase Apple's services subscriber base, convincing fitness conscious iPhone users to bite the bullet and take Apple Music and other services, too.
Bottom line?
Apple may well bump Apple Watch market share up on strength of Fitness+, but is also likely to reduce customer churn across its services segment.
While the company's fiscal results in January will be a good glimpse at how well its hardware/software/services arms have performed at peak period, the real interest should be in the subsequent quarter, during which we should get an idea of just how strongly services are supporting the company's bottom line. Despite pandemic, recession and turmoil, I'm predicting the company remains match fit on Watch.
"Apple is entering the holiday period with its strongest portfolio of Products and Services in years," says Morgan Stanley Analyst Katy Huberty.
I'm minded to agree.
Please follow me on Twitter, or join me in the AppleHolic's bar & grill and Apple Discussions groups on MeWe.
Dear reader, this is just to let you know that as an Amazon Associate I earn from qualifying purchases.