When will the iOS 14 Public Beta be released? UPDATE: Available now
Apple this week published the second developer beta release of iOS 14, and few egregious problems have been reported so far. It followed this up with the July 9 release of the first public betas of all its systems, which are available now.
When will the iOS 14 Public Beta be released?
Apple released the iOS 14 Public Beta on July 9 after telling developers at WWDC 2020 to expect it in July.
A glance at the history of Apple's public beta releases:
The first iOS 14 Public Beta shipped July 9.
The first iOS 13 Public Beta shipped June 24, 2019.
The first iOS 12 Public Beta shipped June 25, 2018.
The first iOS 11 Public Beta shipped June 26, 2017.
The first iOS 10 Public Beta shipped July 6, 2016.
You could therefore argue that the Public Beta of iOS 14 was later than usual, though this is easy to explain on the basis of the impact of COVID-19 on the developmental process.
The publication of a second developer beta suggests we'll be waiting a few days, at least, and possibly slightly more.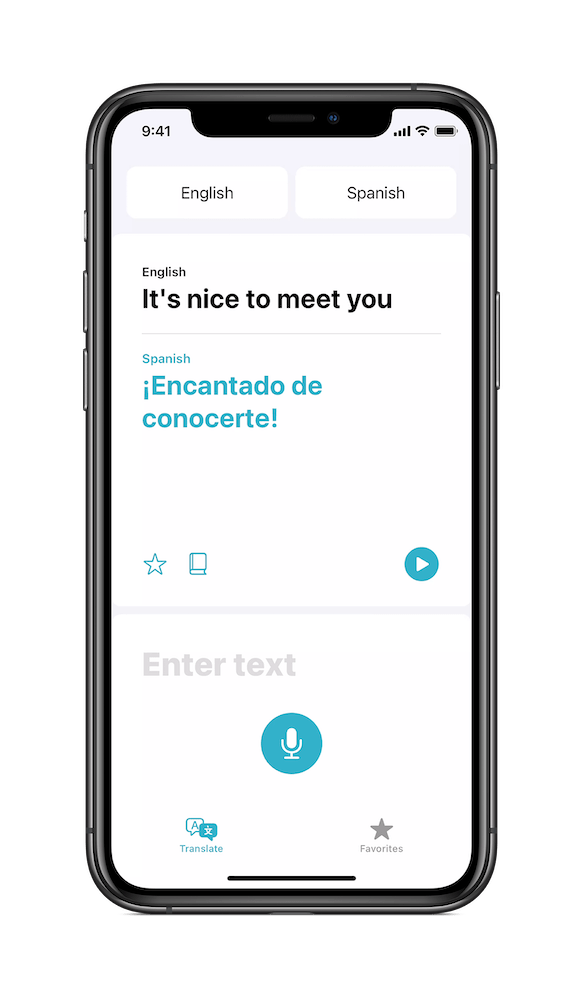 Should I install the iOS 14 Public Beta on my iPhone?
The age-old question. In general, I would never recommend anyone installs a beta OS on their primary device unless they take the time to backup all their information and archive valuable images and other files first.
It's just not worth the risk.
In the past, problems have emerged. Mail has gone missing iPhones have become unstable and more. While in general terms the company makes the beta process pretty safe, if access to your device is important to you then don't risk it.
And ensure your information is properly backed-up if you do. Before installing a beta you should create a full encrypted iTunes or iCloud backup.
If you have a second device to test the iOS on, then go for it.
You'll be in company. In 2018, Tim Cook confirmed over four million people were running beta versions of all Apple's systems.
How to install iOS 14 beta on iPhone?
It's easy to install the iOS 14 Public Beta.
Visit Apple's Beta Software Program page.
Sign up to the program using your Apple ID, or sign in if you have used it before.
Read and agree to the Apple Beta Software Program Agreement.
Select iOS and then enrol your device using a link provided on the page.
You'll be asked to download and install a special profile to your iPhone.
Once installed you'll be able to download the beta.
Open Software Update once the profile is installed.
You will see the option to install the beta listed there.
Once installed be notified as new iOS beta versions are introduced.
Be sure to back up your iOS device with iTunes before installing the software.
What are iOS 14-supported devices?
Apple surprised us all with a very wide support for existing devices in iOS 14, which will run on any device that supported iOS 13, including the iPhone 6s.
Here are all the supported devices:
iPhone 11
iPhone 11 Pro
iPhone 11 Pro Max
iPhone XS
iPhone XS Max
iPhone XR
iPhone X
iPhone 8
iPhone 8 Plus
iPhone 7
iPhone 7 Plus
iPhone 6s
iPhone 6s Plus
iPhone SE (1st generation)
iPhone SE (2nd generation)
iPod touch (7th generation)
When will iPhone 6S become obsolete? It's now looking like 2021.

What's new in iOS 14?
Apple introduced the flagship new features of iOS 14 at WWDC 2020. These include:
A new App Library view – more on this here.
A new collection of interesting widgets.
Support for picture-in-picture mode when watching videos.
The exciting new Translate
A new App Clips feature that lets you use some app functionality without requiring you to download the entire app.
New memojis, pinned messages and in-line replies in Messages.
Lots of improvements in Maps.
Car Play and car keys.
Tonnes of privacy and security
Home improvements.
Health enhancements.
Useful Safari improvements.
You can now set different apps as your default browser or mail client.
Streamlines Siri and call alerts.
When will iOS 14 be released?
Apple always releases new iOS versions in Fall, usually just prior to the introduction of new model iPhones. We don't know how the schedule will work out this year as we keep hearing COVID-19 may have delayed introduction of new devices, we feel it is unlikely Apple will delay launch of iOS 14 too much in the event the iPhone's are delayed, but release may slip slightly.
History favours introduction during the second or third week of September. Here are the last ten years of iOS releases.
iOS 13 was released September 19, 2019.
iOS 12 shipped September 12, 2018.
iOS 11 appeared in public September 19, 2017.
iOS 10 introduced itself September 13, 2016.
iOS 9 made its public debut September 16, 2015.
iOS 8 blushed into the light on September 17, 2014.
iOS 7 raised the dance on September 18, 2013.
iOS 6 was a September 19, 2012 arrival.
iOS 5 strolled on stage on October 12, 2011.
iOS 4 was an exception. It was released on June 21, 2010.
My prediction?
The current beta seems quite stable. If it remains so across the testing process, then I think the two most plausible dates might be:
September 17: With news of a subsequent Special Event in October and a later software update to introduce device compatibility.
September 24: As above, but with an extra week's lag designed to make the space between the launch of the new iOS and any potentially delayed hardware look a little lighter.
The complexities of the pandemic make it difficult to commit to either date, as so much remains unpredictable. However, if problems hit iPhone production, history shows Apple is happy to ship later than normal. All it cares about is getting the messaging — and the product — right.
Please follow me on Twitter, or join me in the AppleHolic's bar & grill and Apple Discussions groups on MeWe.
Dear reader, this is just to let you know that as an Amazon Associate I earn from qualifying purchases.