How to use the Apple Watch Noise app
Apple Watch now offers a Noise app to measure environmental noise. This is particularly useful if you work in construction, in night clubs or in other places in which long-term exposure to consistent noise can damage your hearing.
What is the noise app?
Available from watchOS 6 on Series 4 and later models of Apple Watch, the app uses the built-in microphone to analyse background noise levels.
The app doesn't react to every noise it hears. Instead it monitors sound levels every three minutes and if it finds you have been in a noise environment (one that exceeds a set threshold) it will alert you to this.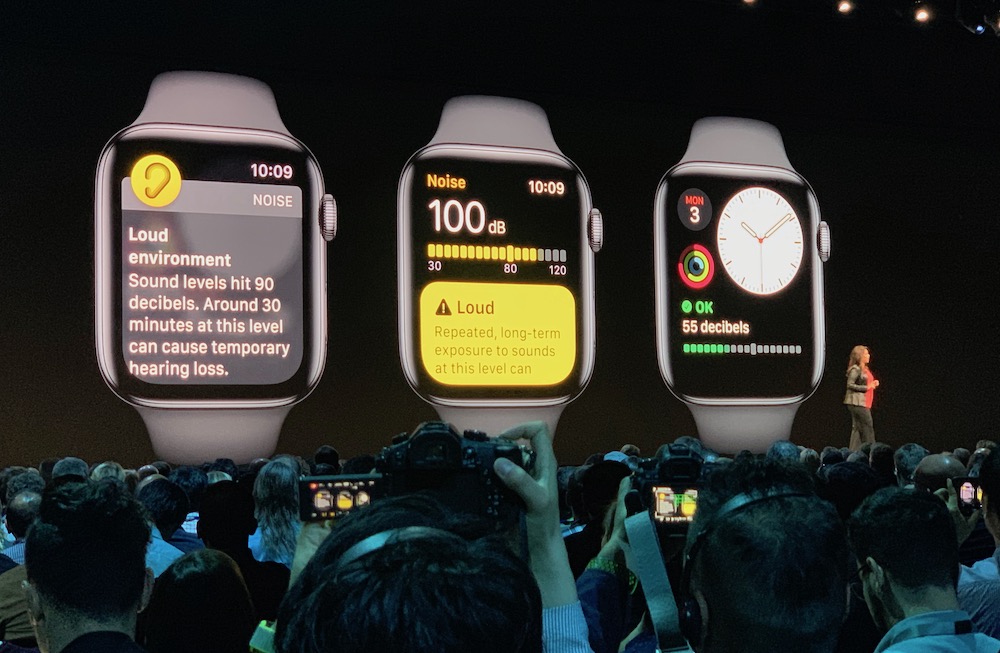 How to use the Apple Watch Noise app
It's very easy to use the app and you can do most of the set up in Settings on your watch:
Open Settings>Noise.
Tap Noise and then activate Environmental Sound Measurements to enable the feature.
A new instruction appears that asks you to give permission to measure the sounds. "Use the microphone to measure environmental sound levels across the day," the alert says. "Your watch does not record or save any sounds to measure these levels."
Now set your noise threshold level. Tap this and you'll see four options: Off, 80dB, 85dB or 90dB. You'll see a note as to how long you should experience sound at those levels. Choose the threshold you want.
The Apple Watch will now alert you any time you are exposed to noise at that level or above, and will helpfully warn you of the danger the noise presents to your hearing.
You can also set this up on your iPhone in the Watch app>your watch>Noise.
[amazon_link asins='B06XG1BSTV' template='ProductGrid' store='9to5ma-20′ marketplace='US' link_id='10e3df60-f6c4-4bba-bc36-722ed7e0b74c']
How can I check noise levels?
The app integrates with your Health app so you can take a look at daily data around your exposure to noise. To get to this, open the Health app on your iPhone and select Hearing>Environmental Sound Levels. You'll be able to explore daily average range and recent data here.
Please follow me on Twitter, or join me in the AppleHolic's bar & grill and Apple Discussions groups on MeWe.
Dear reader, this is just to let you know that as an Amazon Associate I earn from qualifying purchases.