This is what I want from an Apple television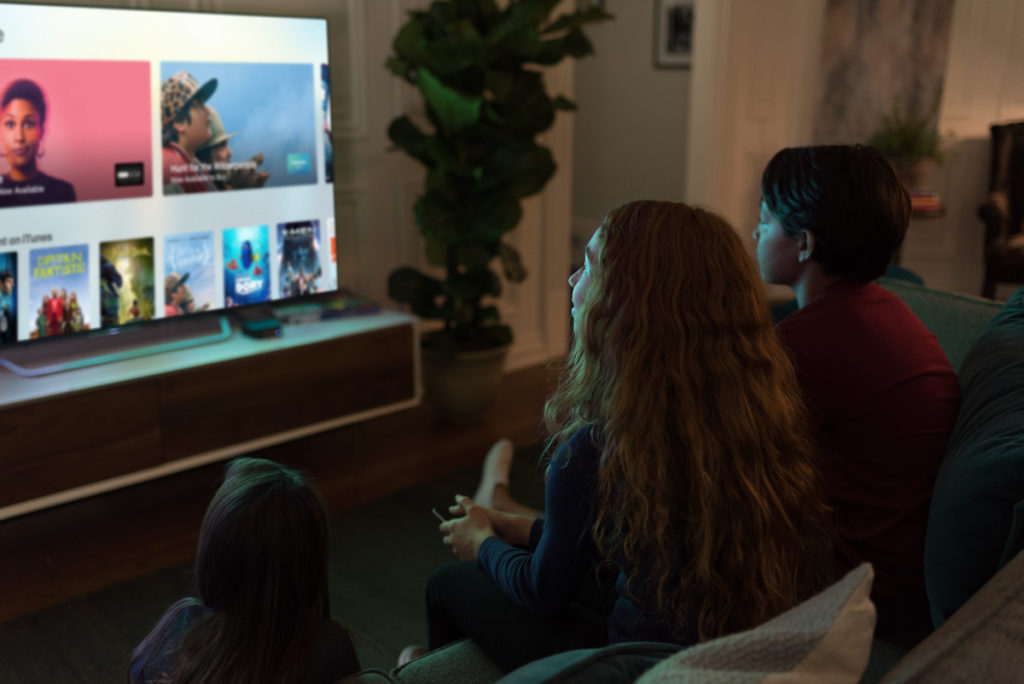 That Apple will one day introduce its own television set is a rumor that doesn't want to die, but why on earth would the company enter such a relatively frustrating business unless it had something unique to offer?
My argument is that it almost does
It almost does because as the company finds constructive ways to work with key competitors such as Amazon, Netflix, Hulu, and a bevy of other channel and cable operators not just in the U.S. of A. but worldwide, the offering inside the Apple TV box is becoming more and more interesting to end users.
It almost does because channels are also diversifying. Sure, we have the old guard, CNN, Channel 4 and others, but we also have online video services like YouTube and Vimeo, popular individual video podcasters like I am Soldier and others, and we have the many streaming channels. We also have apps from international broadcasters bringing content from across the world.
It almost does because the direction of travel is one that favors increased internationalization of content, with only anachronistic licensing contracts to limit this evolution (not to say I expext these to shift too fast, given there's still a need to make sure artists making the stuff we want to watch get paid).
The end result? Apple won't be the only streaming television show supplier, it won't even be the only streaming box manufacturer, but it still has an opportunity to bring something unique to market.
Wireless everything
Look at wireless charging. Look and think about how this can be deployed. Siure, right now we need to use wireless charging pads, but we know Apple has done some work with Energous, and we also know the latter firm recently achieved a major milestone when it launched its first wireless charging solution at CES.
That solution is really only good enough to charge devices with small batteries at distances of 15-feet, but the developer is working to deliver something capable of charging up other devices, things like iPads, iPhones, Macs…. Why not televisions?
Think about what an Apple television might bring. Not only would it host a built-in Apple TV, capable of streaming content from a whole bunch of services (including competing services), but it would do so in 5K. (Why not?)
You would need no wires, not cables, and if you wanted to record "stuff" you'd likely use a facility a little like Tivo to offload it to storage in iCloud Movies or on your PC or Mac in iTunes. You'd be able to watch all your self-generated and transcoded video releases there.
No wires required.
Broadcast television? There's an app for that – already in the UK more and more people are using the TV Player app.
So, effectively, you have a system that plays games (via Apple TV) sorts out your video, lets you use apps, offers movies, music and integrates with your own content collection (hello, Plex)..
All without wires.
So many people n ow have wall-mounted televisions. Have you noticed that? Don't they look cool, these designer classics beaming beautiful images from your wall. Silver and black slabs of glass, situated above the mantelpiece, with beautiful sound, and stupid dangling cables hanging out the back, like fat and unwelcome serpents scrolling down the wall.
Imagine an Apple-designed all-glass, Siri-activated Apple television that bought you everything you wanted with no wires necessary at all (though you'd have a couple of inputs if you needed them for high end editing and so forth).
I think that's a product that might be popular.
Do you?  Let me know below. Might run a poll later.
Dear reader, this is just to let you know that as an Amazon Associate I earn from qualifying purchases.