This is a Mac Accessory Apple Should Have Invented (Updated)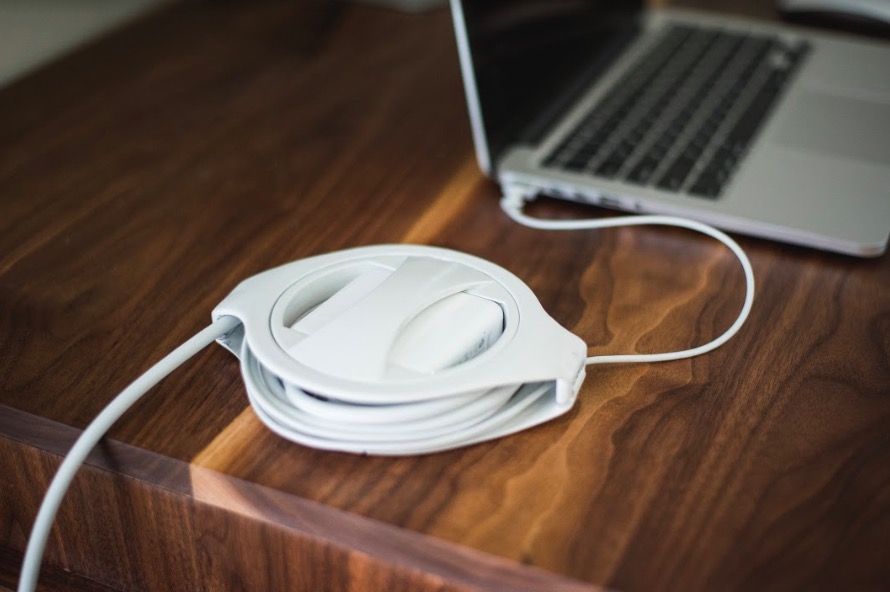 I'm liking this little Kickstarter product. It's a seriously good idea that fixes one of the biggest problems we all face when using the power cable we get with notebook Macs, Sidewinder.
UPDATE: This product is now available! It costs c.$34 on Amazon — take a look!!
Sidewinder is smart
I think it's smart because it takes the power adaptor you already have – the one you know is safe and tested and isn't very likely to blow up when you use it – and puts it inside a nice protective device that also lets you easily keep your cable nicely rolled up and undamaged.
"Our goal with The Side Winder was to solve a very real problem felt in the MacBook community." Said Logan Bailey, Founder of Fuse Reels.
"After surveying hundreds of MacBook users on local college campuses and professional workplace settings, we were able to pinpoint the main problems with the MacBook charger, and that's when we got to work."
All that for $34
I like the idea because when I travel I'm forever busting my power cables – I find myself buying a new one way more often than I want to, and these things aren't cheap. The sidewinder wraps it all up and keeps everything in good shape.
The Kickstarter campaign starts in a few hours. I think this could be an Apple notebook accessory lots of us will want to take a look at. Maybe Apple should have created something like this from the get-go, but perhaps now it will think about putting these inside of its stores. Assuming the people behind the project get to launch the product.
I wish them luck.
Dear reader, this is just to let you know that as an Amazon Associate I earn from qualifying purchases.