This has been an amazing week for the Apple Pay team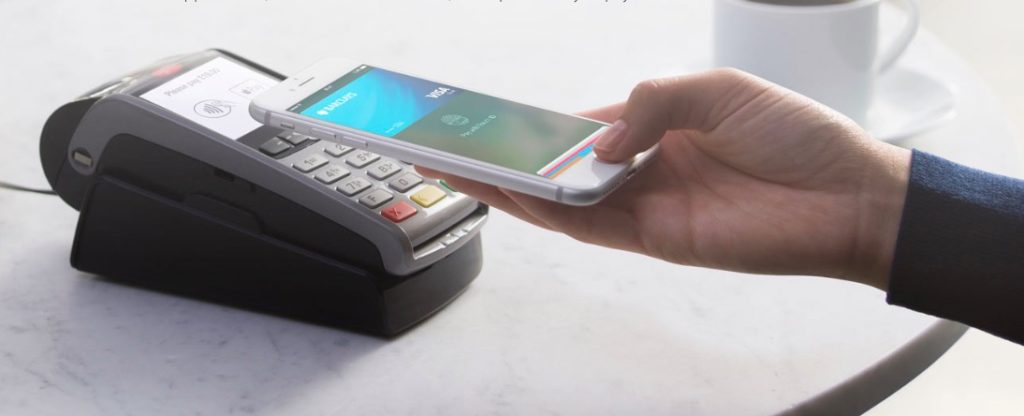 They didn't make a big deal of it but Apple Pay has had a huge week, launching in new countries, securing new merchants and extending to numerous new banks and credit unions globally. Apple's been reticent discussing these big steps forward, but here's a brief summary of what you need to know as your iPhone and Apple Watch become your wallet you can use anywhere.
Apple Pay is currently available in Australia, Canada, Mainland China, France, Hong Kong, Singapore, Switzerland, UK, US and, most recently, Russia.
Russia today
The introduction of Apple Pay services in Russia took place this week when Sberbank and Mastercard announced their support. The first collection of participating retailers includes: TsUM, M.Video, Media Markt, Magnit, bp, Azbuka Vkusa, Auchan, ATAK and authorized Apple reseller re:Store, among others. (Even Burger King in Russia is coming on board).
"Apple Pay is driving the popularization of contactless payments in Russia and globally. Many of Sberbank clients actively use new technologies, and an increasing number of them will prefer cash-free and contactless payment using their smartphones," said Alexander Torbakhov, Deputy Chairman of the Executive Board of Sberbank.
Taiwan, Kenya, New Zealand, Japan
Apple will introduce Apple Pay in Taiwan and Africa soon. There's some expectation of launch in New Zealand, given bank ANZ already supports it in Australia.
Taiwan's Financial Supervisory Commission has started accepting applications from banks for providing Apple Pay mobile payment services, Digitimes claims, and this is set to launch by the end of 2016. Taiwan's four biggest banks: CTBC Bank, Cathay United Commercial Bank, E.SUN Commercial Bank and Taishin International Bank are expected to support the service from the get-go. Earlier, it was revealed Apple and Sony are developing Apple Pay for Japan, set to launch next year
Kenya's biggest bank, KCB Group CEO Joshua Oigara told Bloomberg he is speaking with several mobile payment providers including Apple with a view to opening up services there.
Take it from me that offering Apple Pay in developing nations is going to be a game-changer for the company, opening up a host of new opportunities there. For numerous reasons, developing nations are already big users of mobile payment solutions.
More banks and merchants
Apple has also extended the number of merchants and banks supporting Apple Pay this week.
In the UK both the Co-operative Bank and Metro Bank are now moving to launch the service while both Clydesdale and Yorkshire Banks recently adopted the service. The service was also extended to UK tax havens, Guernsey, the Isle of Man and Jersey.
In Canada the Desjardins Credit Union also introduced Apple Pay support, joining the big five banks which all launched support for the service in June.
Finally the US and Apple this week introduced support for 25 new banks and credit unions, as listed below the story.
And New York transportation
One of the biggest new service adoptions in New York, where the MTA eTix app now offers Apple Pay support. That's great as it means New York commuters can use their Watch or iPhone to purchase tickets for New York City's Long Island Railroad and Metro-North Railroad trains. This is going to be highly useful – already in the UK switched–on commuters are loving Apple Pay to cough up for London's horrendously overpriced public transport system.
Noteworthy new merchant support this week came from easyJet and Aeroflot and Staples (through Safari). BP in Russia is also introducing Apple Pay support at its garages, now the service has launched.
Pondering proliferation
Keep your ears to the ground on the future of Apple Pay. Only last week, health insurance giant, Aetna, offered customers free or subsidized Apple Watches as part of its corporate wellness scheme. The idea is pretty simple, health insurers want people to wear fitness trackers so they can nurture health habits and reduce premiums for healthy individuals. There's a Trojan Horse for Apple Pay here, of course: because once tens of thousands of health insurers are wearing these things, then it's pretty much a no-brainer they'll eventually give Apple Pay a try, particularly as the list of participating banks and merchants continues to grow. While reports continue to state Apple Pay adoption is relatively low, this probably reflects consumer resistance to abandoning a relationship with cash money. Though given the shaky state of the global economy, we might all be better off using gold instead.
American Heritage Bank
Bank of Gravest
Bank of Zachary
Chain Bridge Bank
Citizens Bank of Kentucky
Citizens State Bank of Paola
City National Bank of Colorado City
First Bank of Missouri
First Community National Bank
First Credit Union
First Flight Federal Credit Union
First Guaranty Bank
First National Bank (IA)
First National Bank (MN)
First National Bank (SD)
First Savings Bank
Grandpoint Bank
HomeTrust Bank
Merrimack Valley Federal Credit Union
New Resource Bank
Philadelphia Federal Credit Union
Settlers Bank
Shift Financial, Inc.
SouthCoast Federal Credit Union
St. Mary's Credit Union
Texas Associations of Professionals Federal Credit Union
Dear reader, this is just to let you know that as an Amazon Associate I earn from qualifying purchases.