This app puts iPads at the heart of live event broadcasting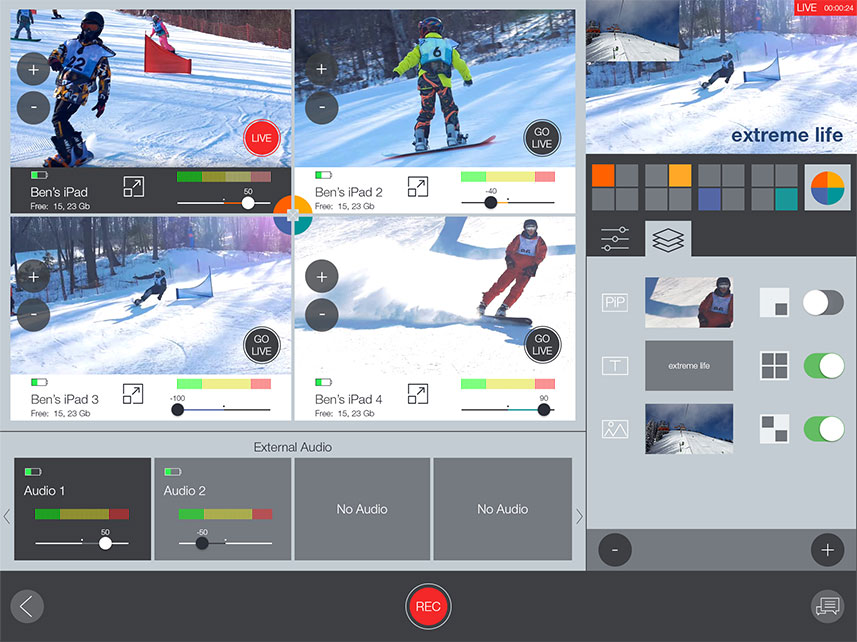 I've been playing with a promising new app called Cinamaker. So far it seems like it might be a great way for low-budget event streaming and video production, though it has features beyond its price.
What does it do?
The application is a pro-quality live streaming and video production app that links up cameras of all kinds, from smartphones to DSLR cameras. You can then use these different inputs to create live streams and on-the-fly "live-edits" – and all from an iPad.
Think about it — with a camera-toting DJI drone, a few iPhones and a little creativity you could even make your local charity dog show look cool!
#Livestream directly to @Facebook, @Youtube, @PeriscopeCo, etc with the Cinamaker Director Pad pic.twitter.com/xiCoNOOIH1

— Cinamaker (@CinaMakerApp) November 1, 2017
How does it work?
The developers say their solution is enabled by a patented technology called PerfectSync. This lets video creators capture, record, and switch between multiple cameras. They can also record and mix up to eight audio channels and embed media assets. The results can be streamed to social media platforms or uploaded to sites for distribution. There are some other features: Creators can revisit footage via a live editing workflow and re-edit recordings with the in-app editor. Here is a video explaining this.
Additional features
There are excellent fresh features, not least live switching between feeds. You also get newsroom-style graphics, including picture-in-picture support, and your footage can also be exported to your choice of video editors. And it will work with any connected camera over a wireless network, including professional models.
"We built Cinamaker to save creators and videographers countless hours in post production," explains Gary Baker, Cinamaker's SVP of Corporate Development. "They can also seamlessly transfer their synchronized media and metadata into the timeline of their preferred video editor for post-production refinement."
[amazon_link asins='B076FQCWQG,B075RYKRLH,B0718YRHZ1,B075GPXTR9,B075S7KQPT,B075S17PVB,B01N0BGUY8,B06XWBK84P,B077YS5ZV5′ template='ProductCarousel' store='9to5ma-20′ marketplace='US' link_id='39fe2bef-7bac-11e8-ba3f-c9d4ff78da2e']
Why it matters
You can use four iPhones and CinaMaker to very quickly create on-location reports for streaming via local news, community or project-focused sites. I think the app will be useful to any film student, journalist, sports enthusiast or anyone, really, with an intertest in delivering high-quality live feeds.
"We're committed to transform video production," Cinamaker founder and CEO, Benjamin Nowak says. "And we're convinced Cinamaker can be a key player in this evolution by enabling professionals as well as new video creators with professional grade video tools that are affordable, powerful and easy to use."
It seems worth a look.
Dear reader, this is just to let you know that as an Amazon Associate I earn from qualifying purchases.