The BBC's tips for how to film movies with an iPhone
If you make video then the BBC Academy is a mine of useful information, and that's why I thought more people should know about this collection of iPhone movie-making tips from one of the trainers there.
Above: Here's a short film that was shot completely on iPhone X
The BBC's general filming advice
Use Do Not Disturb
While filming, don't forget to use Do Not Disturb to stop incoming calls. Unlike Airplane Mode. Do Not Disturb lets you continue to send and receive data, which means you can continue to upload or download any video assets you may need while filming.
Check Do Not Disturb Settings
You'll want to make sure that Do Not Disturb's Settings are set so everything is off, the device remains silent and calls aren't allowed from anyone.
How to enable Do Not Disturb: Swipe up (or down from the top right on iPhone X) to access Control Center. Tap the half Moon icon to enable the feature. (Don't forget to switch it off when you're done.
Use a power bank
You use quite a lot of battery power when you film on your iPhone. If you plan to film a lot of material, or over any length of time, then it's mandatory that you tote a power bank accessory of some kind with you. Here are three to take a look at: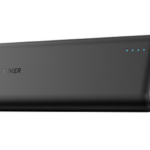 Anker PowerCore 20,100 Power Bank
Heavy, but carries enough power to charge your iPhone several times over. $39.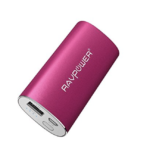 RAVPower 6,700mAh portable charger
Cheap and cheerful, this small power bank should charge your device once. $18.99.
Another large option, this will recharge your device twice. $34.
Carry a power adaptor and cable
If you're filming indoors you may just want to bring your iPhone's power adaptor and an extra-long cable. I like the Native Union BELT XL Lightning-to-USB 3M Cable. At $34 it is expensive, but it is also robust and sold on the Apple Store (which usually means it's good quality).
Storage matters
You'll also use a lot of storage up when you film video on your iPhone. (10 minutes of 4K video takes up around 3.5GB, or 1.7GB if you use a current iPhone that supports HEVC).
That's why the BBC recommends that you try to keep over 3GB of storage space free on your device at all times. Check your storage status on iOS 11 in Settings>General>iPhone Storage. Here you can check what's eating your space, and use a selection of tools to get rid of large photos, videos and other attachments taking up space in Messages. You can also work through a list of apps to figure out if any of them are using too much storage space.
Finally, many iPhone users like to offload some data (such as newly-filmed video assets) to an external physical storage device, such as those manufactured by SanDisk.
Cut-out-and-keep: BBC advice to get best results when filming on any smartphone. (Point 3 refers to PNG, an internal BBC app; just use the filming app of your choice). #mojo pic.twitter.com/SOqguofFUX

— marc blank-settle (@MarcSettle) February 14, 2018
Now you're ready to film, what next?
The BBC offers some excellent advice once you're ready to begin filming, not least the admonition to clean your camera lens with a good cleaning cloth, and to remember to switch on Do Not Disturb before you begin.
The advice I think is the most useful – and the most often ignored:
Hold your iPhone in landscape mode. That's how to get more usable video without the post box effect.
Some general advice:
Keep bright lights behind you
Use a microphone if you need audio
Try to keep the subject in the frame, and zoom by getting closer to thing (not with the zoom)
Don't forget to press record
Don't forget you can use AF/AE lock in order to lock the focus and exposure values when using an iPhone – just tap once on the iPhone's screen to set the exposure point. (Don't forget to redo those values for each shot)
Lots of people filming clips for later editing capture very short fragments of video. The BBC advises that you record at least ten seconds of footage for each shot.
Shoot steady, and get wide, medium and close-up shots of your sequences.
I thought this advice seemed incredibly useful, so I figured I'd share it more widely.
If you've enjoyed what you've read so far, then I do urge you to read the BBC's extensive article, What journalists and film-makers need to know about iOS 11, by Marc Settle. It's crammed with excellent advice for anyone who wants to make decent video with their iPhone. Recommended.
Dear reader, this is just to let you know that as an Amazon Associate I earn from qualifying purchases.