Scottish city of Edinburgh is giving iPads to every child
The City of Edinburgh is doing something powerful to help level up kid's education, announcing a £17.6 million (c.$24m) iPad and broadband provision deal.
iPads and broadband for all
Starting in September, the city will give iPads to 40,000 pupils from p6 to S6 year groups as part of its Empowered Learning scheme. It will also distribute devices to pupils in other age groups on a ratio system.
The scheme aims to ensure all Edinburgh's children can access digital education. Access to this has proved essential during the pandemic and will likely remain so. (And let that be the last time anyone says kids don't need computers, by the way).
It follows a similar announcement earlier this month in the U.S., when we learned the University of South Carolina, Benedict College and Apple will provide critical infrastructure support to students and communities throughout South Carolina.
The choice of Apple's iPads also mean the project will be supported by Apple's classroom and learning tools.
What benefits does this bring?
Benefits for young people include:
Fair and equal access from P6 to S6, ensuring all pupils have personal access to digital learning with their teacher in school or at home
Effective digital workflow to increase engagement, improve teacher feedback and raise attainment
A range of innovative accessibility features to improve access to the curriculum for pupils with additional support needs
Pupils can work online simultaneously in a class or collaboratively outside the classroom
High quality digital applications for productivity and creativity, providing more ways to personalise and choose how they learn
Development of learning, thinking and digital literacy skills vital for success in today's rapidly evolving, technological society.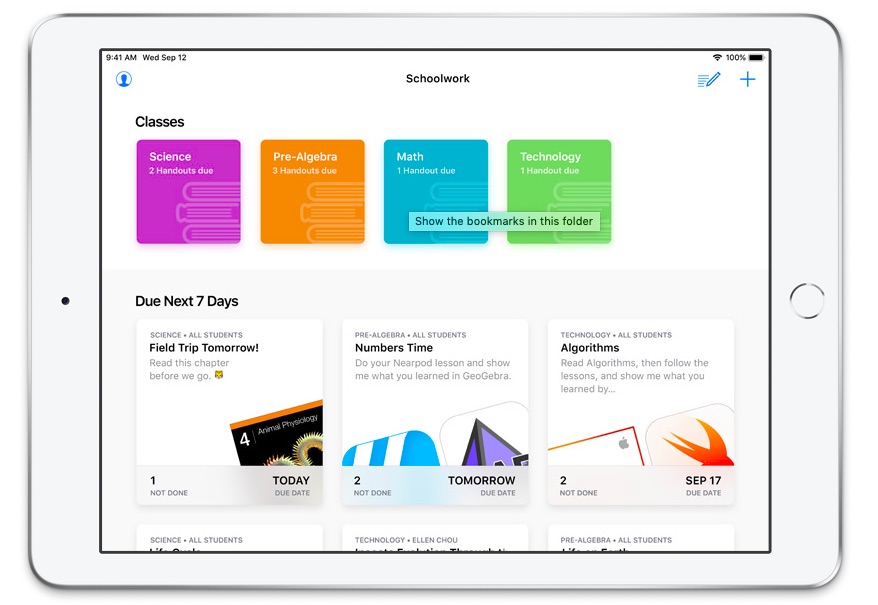 What the city had to say
Councillor Ian Perry, education convenor for City of Edinburgh, said:
"This is a really exciting project which is going to be a real game changer for the learning and teaching in our schools.

"Giving pupils their own device has been shown to improve outcomes and result in increased engagement and motivation for our young people. It will create a learning environment which will drive higher levels of creativity also improve teacher and learner collaboration.

"The roll out will build on the skills developed by our teaching staff by having many more opportunities to use digital technology and create effective digital leadership teams in all our schools.

"In addition to giving pupils their own devices we'll make sure the IT infrastructure is in place by increasing the bandwidth capacity and wi-fi connectivity in our schools."
These moves emerge as many governments move to prioritize provision of digital learning tools, facilities for lifelong learning, and move to accept the need for robust broadband access in order to support increasingly digital societies.
The deal follows an 11,000 unit arrangement with UK care homes.
Please follow me on Twitter, or join me in the AppleHolic's bar & grill and Apple Discussions groups on MeWe.
Dear reader, this is just to let you know that as an Amazon Associate I earn from qualifying purchases.