Apple hubs to boost SC education post-COVID-19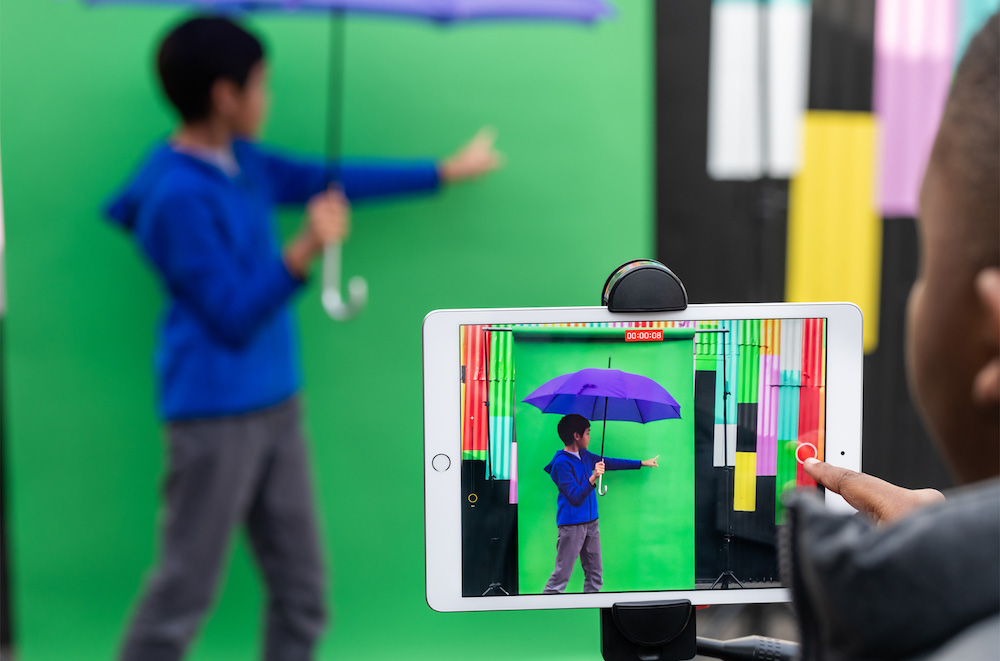 The University of South Carolina system and Benedict College are working with Apple to provide critical infrastructure support to students and communities throughout South Carolina, who have been negatively impacted by COVID-19. The deal will see Apple hardware and curriculum made available across the state.
Broadband access is a human need
Governor Henry McMaster says stakeholders will build a new network of learning labs featuring Apple's solutions. The network will include hubs in strategic locations, such as Columbia's Bull Street district and at Benedict College. It will also include satellite labs at campuses situated near areas with poor broadband.
"The pandemic has made it abundantly clear that internet access is not a luxury but a necessity for millions of South Carolinians," said Governor Henry McMaster.

"The strategic placement of these labs will bolster South Carolina's premier workforce training efforts by giving our communities and people access to resources they need to expand participation in our state's growing economy."
Susan Prescott, Apple's Vice President of Worldwide Developer Relations and Enterprise & Education Marketing said:
"At Apple, we believe education is the great equalizer, and that access to technology is key to learning and workforce opportunities today.

"We are proud that Apple products and curriculum have been selected by the University of South Carolina and Benedict College for their new education labs. Together, we aim to ensure all South Carolinians have the opportunity to learn, code, create, and grow in new ways."

What is this project about?
The project will cost $6 million from the Governor's Emergency Education Relief (GEER) fund – part of the Coronavirus Aid, Relief, and Economic Security (CARES) Act of 2020 – to provide underserved communities additional resources. The labs supplement statewide efforts to expand broadband technology to over 100 South Carolina schools and over 200 communities.
COVID-19 has disproportionately impacted underserved communities and has made the issue of access to technologies such as broadband even more apparent.
Studies have confirmed that students from economically stressed areas are more likely to be attending school remotely during the pandemic. By leveraging the expertise of the UofSC system and Benedict College, students and community members will be able to take advantage of educational programming designed to close the computer literacy and skills gap.
"As the state's flagship institution, the University of South Carolina is committed to enhancing statewide economic and workforce development initiatives," said UofSC President Bob Caslen.
"By providing access to Apple's coding curriculum and emphasizing creative learning, this partnership is a game changer for our state. The educational programs and training at these learning centers will give South Carolinians relevant skills that are in high demand in today's economy. We are proud to partner with Governor McMaster, Benedict College, and Apple in this mission of investing in underserved communities across the state."
Each of the campuses will provide computer lab space and will design educational programming to serve the communities in which they reside.
What's available?
The collaboration chose Apple products including Mac and iPad to facilitate ease of use and access to unique curricula and experiences that will power the future workforce, including coding and app development, creativity and content creation.
Each site will be available for use by faculty, staff, students, and community members on a regular and recurring basis at no cost.
"We are pleased to partner with the University of South Carolina to expand educational technology access to communities around the state. Benedict College remains fully committed to narrowing the digital divide for underserved communities in our state. This is a tremendous step in the right direction," said Dr. Roslyn Clark Artis, President of Benedict College.
Benedict College also serves as a community hub for coding as part of Apple's Community Education Initiative.
Please follow me on Twitter, or join me in the AppleHolic's bar & grill and Apple Discussions groups on MeWe.
Dear reader, this is just to let you know that as an Amazon Associate I earn from qualifying purchases.