Review: Apple's (affordable) HomePod mini has power & price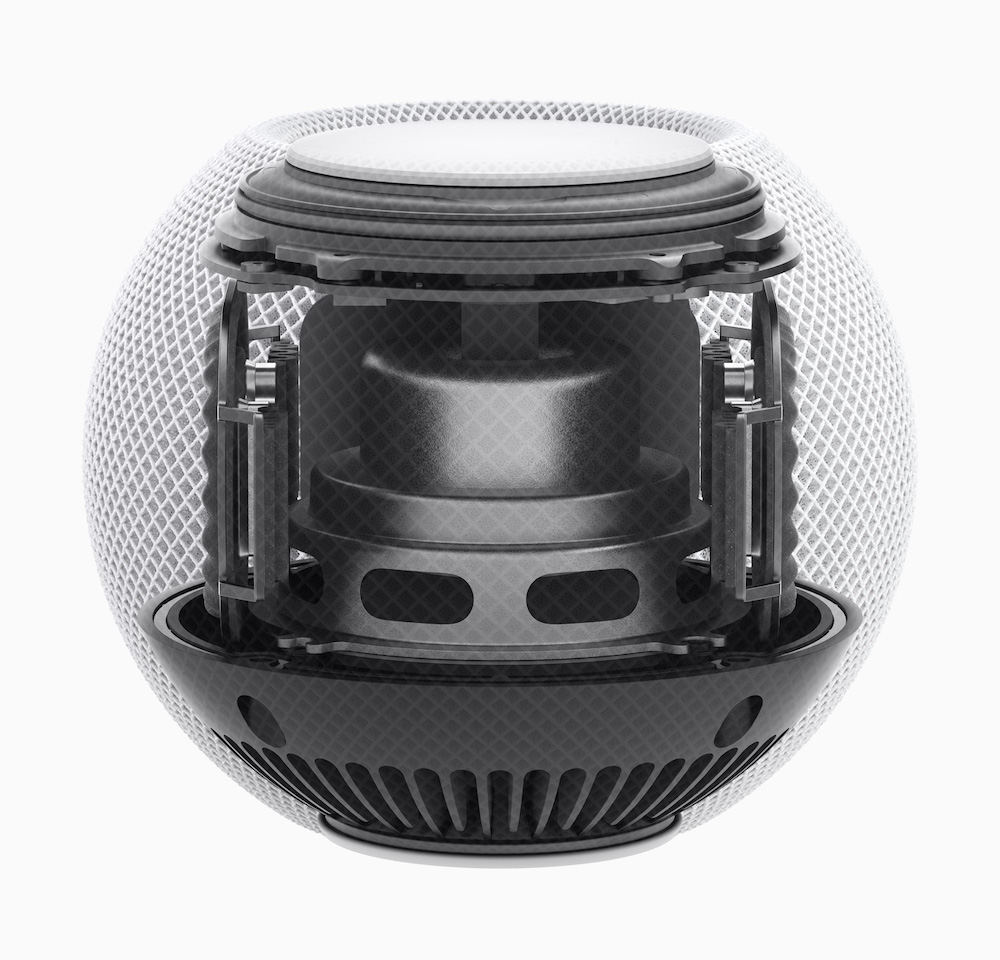 HomePod was already the world's best sounding and private smart speaker, HomePod mini puts these advantages inside a smaller and more affordable package.
What is the HomePod mini?
Introduced alongside the iPhone 12 family in 2020, HomePod mini is a small (3.3-inches tall) and round smart speaker system that works with Apple Music and Siri to let you listen to music, podcasts and other content, lets you control any HomeKit compatible accessories you may have installed in your home, and provides access to Siri assistant. The best part is the price — $99.
The design means they fit in anywhere
HomePod mini is a small, white (or Space Gray) mesh-wrapped system about the same dimensions as a small vase or table candle, (3.3-inches tall and 3.9-inches wide).
Inside the box you'll find a 20W power adaptor and the fabric mesh-wrapped, 0.75-pound HomePod mini. The design manages to be both aesthetically satisfying and neutral, which means it should fit into any room in your home. That's a difference in comparison with the HomePod, which just feels like a high-end system for specific rooms.
At the top you' still find the Touch Surface with a cool flashing light that shows when Siri is listening. Tap or hold + or – for volume up/down, touch the surface to access Siri, and tap to play/pause music. Youc an also skip tracks when you  double-tap this surface.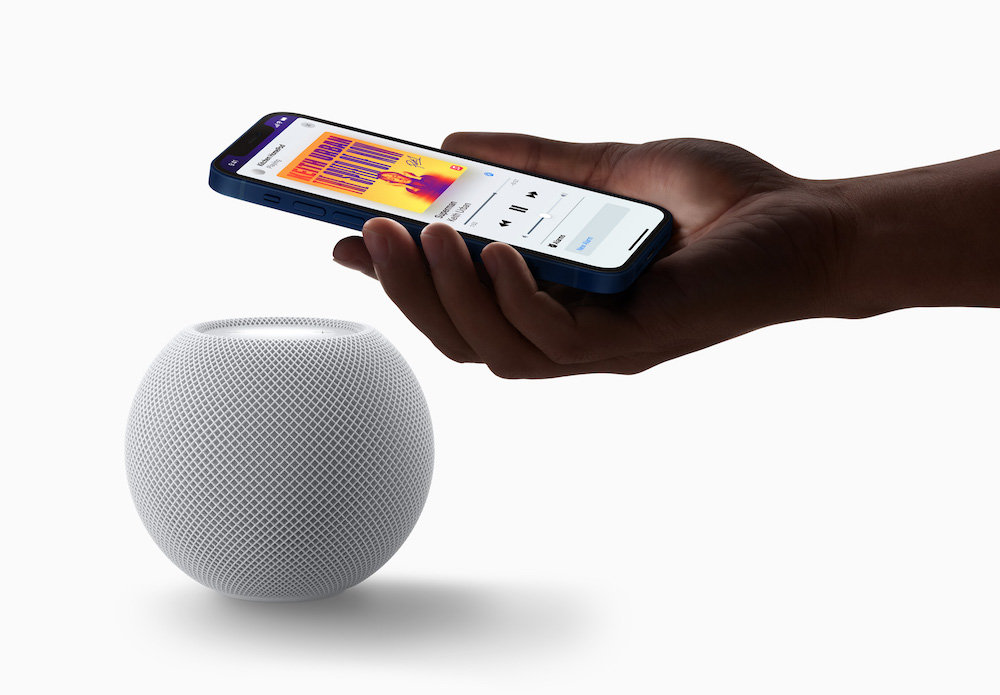 Setup is really easy
Setting up the HomePod mini is incredibly easy and only takes a minute or two:
Plug the HomePod mini to power.
Hold your iPhone near the device and it will be detected
Choose the room the HomePod mini is in (Office, for example).
Enable voice recognition for personal requests
Transfer Settings and all your iCloud, iTunes and Apple Music settings will transfer across.
Once it is setup your HomePod mini will show up as an accessory in the Home app. Here you can change settings such as Siri and personal requests, and enable a useful feature so that when the last person leaves home playback is automatically paused.
If you have two HomePod minis you can set these up as a stereo pair, or use them in different rooms.  My tests prove setup really is as simple as Apple claims.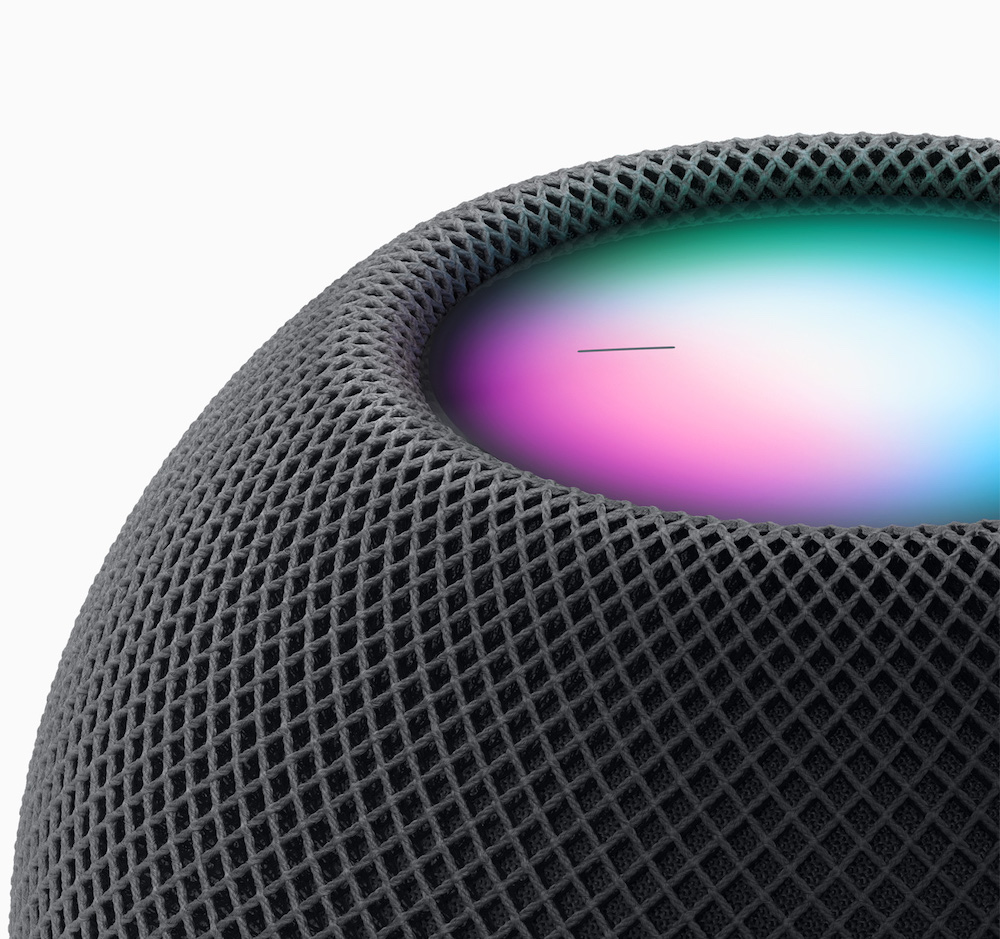 Fantastic music playback for the size
I love the HomePod stereo I use as my main front room music system these days. The sound is deep and wide and I find it very pleasing, in part because I've been all in on digital music since those days when I ran iPod DJ nights. I can't claim HomePod mini delivers quite as deep a sound, but for their size they deliver incredibly pleasing music playback – even at low volumes where the bass remains audible. Music is clear, even at high volumes, and because the speakers are intelligent you'll find the sound adjusts to your room and to your position in it, which benefits the whole experience.
Apple has put a huge amount of thought into this.
Audio technology magic
The system delivers deep bass and crisp high frequencies using a custom full-range driver and dual force–cancelling passive radiators. The entire design has been optimized to provide the best experience it can. This extends to yet more Apple tech magic in the form of the S5 chip which applies complex tuning algorithms over 180-times each second to optimize playback. Basically, this audio computer doesn't just enhance what the music is playing, but also predicts it so you end up with the best possible dynamic range. I'm really impressed by the audio separation, which makes music incredibly clear.
What this means in human terms is that any style of music sounds fantastic.
Bass-heavy music still sounds good at low volumes and a single HomePod mini will provide great music in any room, though two working together provides a true stereo experience.
You can now use these systems with Apple Music, Podcasts, Apple Music Radio. You can also beam audio content through these speakers from any AirPlay 2-equipped Apple device. Whatever you ask it to do wil sound fantastic in comparison to the diminutive sound of these speakers.
What about Siri?
If you have plenty of HomeKit equipment then you'll likely already appreciate how useful Siri can be to control it. If you don't, then Apple's Intercom system is a brilliant way to suggest some of the benefits of this.
When set up, Intercom lets you send spoken audio messages to any room (or all the rooms) in your house equipped with a HomePod system. If you add other people to your Home app, they will get (and can make) similar requests using their Apple devices. This is basically really useful for those little messages we all send, things like "I'm almost home" or "dinners ready". (I explain how to use Intercom here).
Of course, Siri isn't just about controlling your smart home or spookily yelling at your family when they think you're not around, it's also about reminders (which its great at), cooking measurements (my most used tip), and music playback. Siri is more than capable of handling all these tasks, though to be honest we still get a kick trying to trick it into using Anglo Saxon vernacular. Who doesn't enjoy that? (Off topic, I'd quite like Siri to offer an optional Father Jack or Miss Piggy modes, as I do get a little tired with Siri being so darn nice all the time.)
Siri continues to get better
Siri continues to improve, and when it comes to music it offers an incredible range of commands around tracks, artists, genres and more. While it is arguable that other smart assistants may seem more responsive, I'd argue that their effectiveness comes at a price, and if you want this kind of convenience and also want to keep your privacy, it's worth sticking with Siri.
Apple quite plainly continues to invest in is smart assistant, and this is clear on HomePod, it is equipped to handle requests across a wide range of topics and can also run web searches for you which it sends to your phone. You can also ask it to find your items using Find My, take Notes, set Calendar appointments, make calls or get traffic reports. Finally, for smart homes, HomePod mini supports HomeKit-compatible Thread devices. Thread is a new IP-based smart home connectivity standard.
What I couldn't test
Coming soon we'll see Proximity Controls that make use of the U1 chip inside HomePod mini. These aren't yet available, which I have a suspicion reflects Apple's work to add additional features to its Find My system and those much speculated upon AirTags. When this feature is made available, you'll be able to transfer songs to HomePod mini from your iPhone, gain access to track suggestions and more.
Must or miss
I was really impressed with the original HomePod, and have always believed Apple should provide this technology for use in cars, as I think an Apple after-market CarPlay system with CarPod audio would be incredibly successful.
HomePod mini doesn't change my opinion one iota. If you want to test out what Apple can do with streaming audio, and if you happen to use Apple Music the price and the performance mean this is $99 well spent. As a bedroom, office or kitchen system it's outsanding, while neat features like Intercom and Siri requests make it useful too.
A great system at a good price. Even better now Apple has improved Siri grading so it makes the whole experience more private.
Specifications
Dimensions: 84.3 x 98mm
Weight: 355g
Connectivity: wifi n, Bluetooth 5.0, Thread, UWB, 4x mics
Controls: top capacitive touch buttons
Speakers: One driver, two passive radiators
Compatibility: iPhone SE/6s or later, iPad mini 4 or later.
Sustainability: 99% recycled rare earth elements, 35% or more recycled plastic in multiple components.
Please follow me on Twitter, or join me in the AppleHolic's bar & grill and Apple Discussions groups on MeWe.
Dear reader, this is just to let you know that as an Amazon Associate I earn from qualifying purchases.