On the contrary, Apple's Q1 results look HOT!!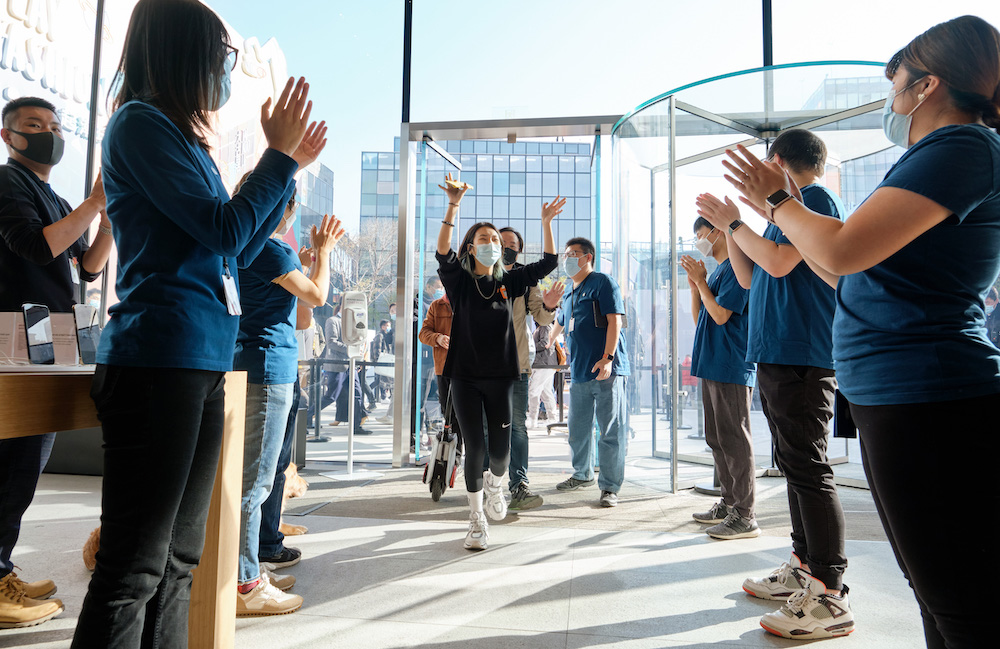 There's tepid speculation for Apple's Q1 2021 financials, but it's possible the small 'c' conservatism will take another in its regular series of beatings as yet more evidence suggests the company may shrug off the pandemic to deliver another record quarter.
'All-time record earnings'
Morgan Stanley analyst, Katy Huberty observes investor sentiment suggests a solid but not outstanding Q1 for AAPL.
She doesn't agree, saying she believes: "Apple is likely to report all-time record quarterly revenue and earnings."
Why is this?
Huberty points to checks across Apple's total products and services portfolio and says this suggests double digit growth year-on-year across all five of Apple's revenue segments, including iPhones, Macs and Services.
Some may recall the same analyst recently pointed out that:
Apple's Taiwanese suppliers have seen monthly sales rise by c.23%
91% of iPhones being manufactured are new models, up from 72% in the same quarter of 2019.
A huge spike in global notebook sales (evidence for which we already see).
Estimated earnings around $108.2b
Huberty pegs this as around $108.2 billion, 5% ahead of consensus estimates, putting her at the high-end of current expectation. She raised her target to $152/share.
Now, I will observe Huberty to be one of my favorite analysts, in part because I always like her narrative and really believe she understood the impact of services
Given the raft of positive numbers from across the Apple supply chain, and the smart move to juice interest in services sales with a deluge of new services and free short-term subscription offers, it seems highly probable the company will have succeeded in reducing consumer churn, boosting hardware sales, and signing consumers up to at least one paid subscription.
Optimism concerning services is seemingly justified by new data from CIRP, which claims:
"Paid iCloud storage, Apple TV, and Apple Music streaming services each improved penetration among customers that purchased an Apple product in the quarter."
Apple will report its Q1 FY 2021 results after market close January 27.
Please follow me on Twitter, or join me at the AppleHolic's bar & grill group on MeWe.
Dear reader, this is just to let you know that as an Amazon Associate I earn from qualifying purchases.