How to Turn Your iPhone into a Mac Replacement (A Fantasy)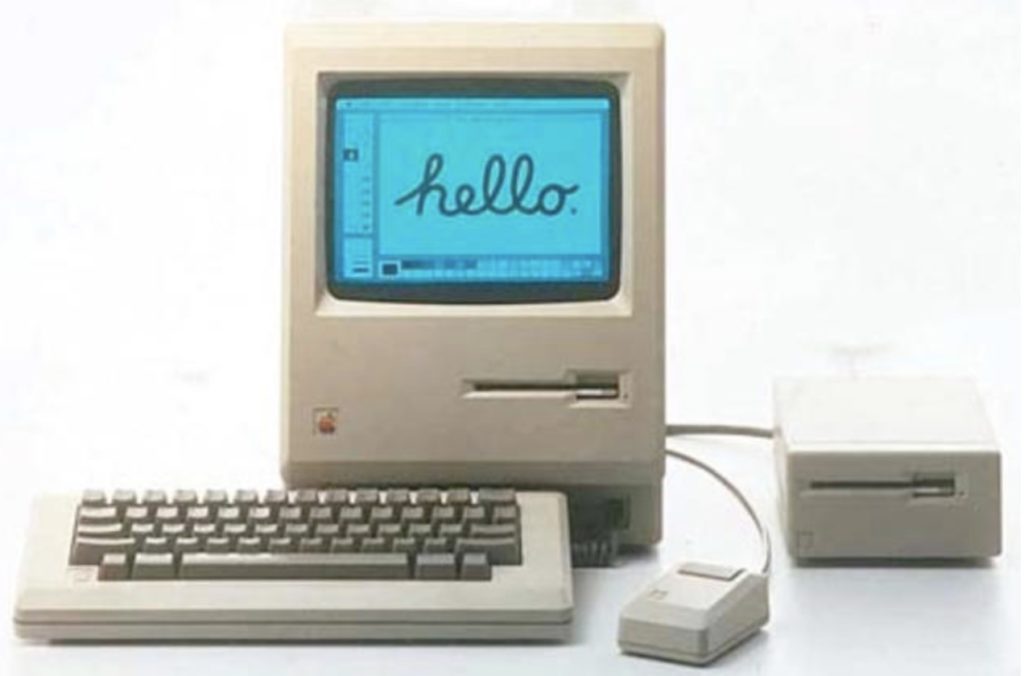 I've spent so much time looking at iPhone accessories that it's become a little less exciting than it used to be, but from time-to-time I still come across solutions that seem interesting enough to talk about. I've not looked at any of the following in any detail, but these three interest me as they show how that while they remain essential, user interfaces are becoming independent from your device.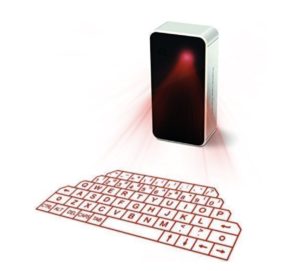 The Laser Keyboard
To my mind this category of wireless laser projection keyboards for iPhones, iPads, and other devices reflects tomorrow's virtual UI. It connects to your iPhone using Bluetooth and then projects a virtual keyboard in front of you. Available at just $29.99 (from $169) I can't speak for how effective a solution this might be the reviews seem mixed. However, devices like these capture my imagination because they seems to extend the capabilities of the computer in your pocket. Now all we need is a display of some kind, which leads neatly to…

The Pico Projector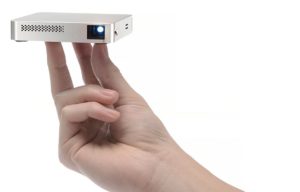 This tiny, 4.7 ounce, pico projector projects the contents of your iPhone screen to onto a larger surface. That's great for movies, but imagine how this could be used within an app (such as a game, Word, or image editing app) and a laser keyboard to give you a much bigger screen. You connect to the device using AirPlay, making it also useful for use in schools and for presentations and so on. It's not cheap at $289, (or here), but it serves s an idea of what I expect as computing becomes ambient and processors become ever more independent from the interface   (Alternatives could be the $12.95 cheap as chips iPhone headset, or even a magnification system like this.)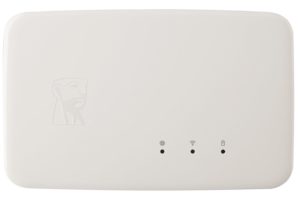 The Storage Solution
Cloud storage is great, I guess, but you don't always have the bandwidth, and won't always want to trust your data to online services – particularly as rogue governments and ISPs acquire uncontrolled rights to snoop at your stuff. Fortunately there are lots of solutions available now that let you store and work with data that is stored externally to your iPhone (or iPad). One of my favorite devices for this is the inexpensive Kingston MobileLite G3 Extra system. I like this because for just $39.99 you end up with a system that combines a built-in battery for a quick recharge and a travel router to create an ad hock Wi-Fi hotspot, with support for USB drives and SD cards where you can discreetly store your stuff.
What's missing?
The missing feature is the mouse. This is because iOS is based on touch, not mouse clicks. If only you could use a Magic Trackpad with an iPhone. Or iPad, come to that. Perhaps this will change. In future perhaps we'll turn to solutions a little like these to supplement the capabilities inside of wearable devices. Imagine when the various processors inside of AirPods become sufficiently mature to handle kit like this. Why would they not?
Dear reader, this is just to let you know that as an Amazon Associate I earn from qualifying purchases.