How to add a business to Apple Maps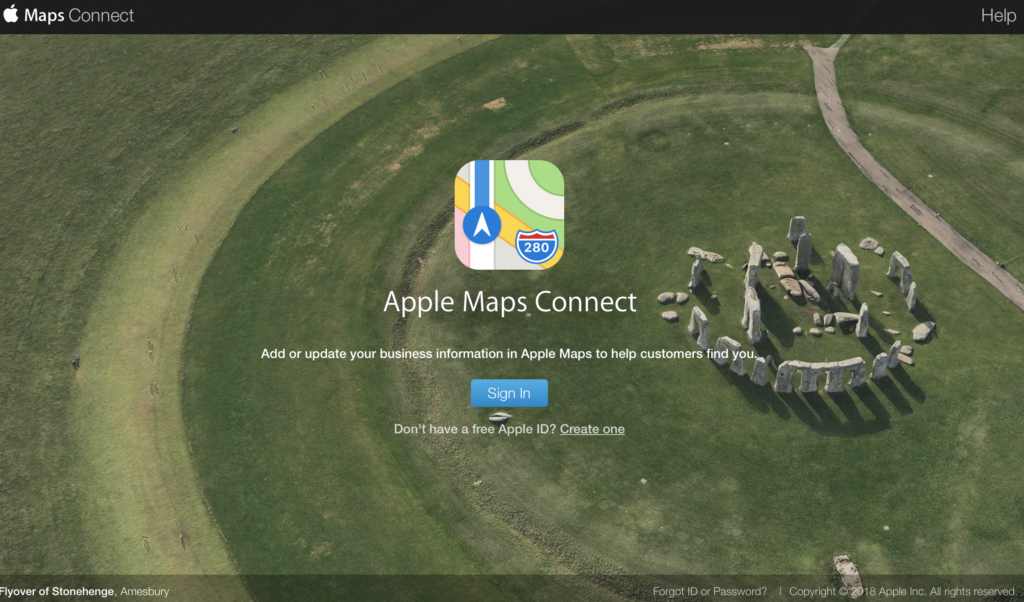 Niche, or necessary? If you run a small or medium-sized business you should make sure you aren't missing local opportunities when people ask Siri to find services you provide, then you must add your business to Apple Maps.
Why Apple Maps matters for your business
To add your business to Apple Maps follow the seven steps described in full below:
Sign-up
Agree to terms.
Add your place.
Add details.
Claim your business.
Submit details.
Verification.
Apple Maps gets reviled, but it is still the ninth most popular app with 42 million users. (Google Maps is sixth, with 64.5 million users, down from 81 million in 2012). Voice search (using assistants such as Siri) already accounts for over a billion searches each month, most of this for local requests.
When Siri is asked to search for a business it will consult multiple data sets, including web search results, business review sites, and Apple Maps.
This means that ensuring information about your business is available on Apple Maps may help potential customers find your business. It also means that if you aren't listed on Maps but your competitor is, they will get that customer.
This is going to become increasingly important.
Gartner claims around 30 percent of all web browsing sessions will take place without using a screen in future, meaning three-in-ten searches will rely on whatever the first result is that the search agent provides.
As Apple builds out AR, Apple Maps listings could become even more important to your business
Introducing Maps Connect
Apple's Maps Connect portal lets small companies submit and edit Map listings for their business without needing to engage with Apple.
The aim of the service is to make Apple Maps more competitive with Google Maps in local search and helping customers find local shops and services.
As part of this attempt, Apple has also invested in mapping companies Embark, Locationary, and HopStop. Apple acquired Embark and HopStop in 2013 in order to roll knowledge of local mass transit, taxi, bike, and routing directions, but Locationary offered services of more direct interest to business users, as explained here.
How to add business to Apple Maps
1. Sign-up
You'll need to register for the service first. Visit Apple's Maps Connect page and sign in using your Apple ID and password. If you don't have an Apple ID you will need to set one up.Once you have an Apple ID you can sign into Maps Connect.
2. Agree terms
You'll be asked to review terms and conditions. There's lots to this, but one of the biggest implications is that you must ensure you own any images or other assets you provide that relate to a business. You must alsoagree what you submit may be used within products and services provided by Apple, its affiliates, partners, licensees and third party developers and shared with third-parties.
3. Add your place
On the Maps Connect page you'll be asked to search for your business by name. If it can't be found (because you've not added it) you then tap the Add New Business button.
4. Add details
You'll be asked for the place name, country, phone number, business status (open, moved, closed), business categories and if Apple Pay is accepted at the premises.
5. Claim your business
If you search for a business and find it you can claim the business as your own. If it isn't yet added, you'll claim it as you set its business listing up. To claim, you'll need to choose the correct location, add business hours, add your website, links to any Facebook, Yelp or Twitter URL's, your business name, relationship and so on. It's a really good idea to do this as it enhances search results for your service.
6. Submit the details
Once you've added all this information you can tap Continue to submit your listing to Apple. You'll receive the confirmation phone call and you will see your business added to Apple Maps listings once Apple's reviews team has verified the information you provide. This process can take a couple of weeks.
7. Verification
You'll also need to agree to verify your claim by telephone, or press 'Not Now' to delay verification to a more convenient time (though this won't happen until you do verify your claim). Verification consists of a verification code Apple calls you to provide. Once you have verified that you own your business you can edit information such as your address, business hours, precice location and other details.
Services to help
There are numerous online services who claim to offer you the help you need to get your business listed on Apple Maps and dozens of other online directories.
Improving ranking
Improving the search position of business search results in Apple Maps remains a pretty dark art, though you may find some ideas here. In general terms, Maps and review sites listing activity needs to be supplemented by other ways of getting your business identity out there: blogs, local reviews and a presence on locally-focused websites should help, for example.
Dear reader, this is just to let you know that as an Amazon Associate I earn from qualifying purchases.