Apple's iPhone 12 is the world's bestselling 5G phone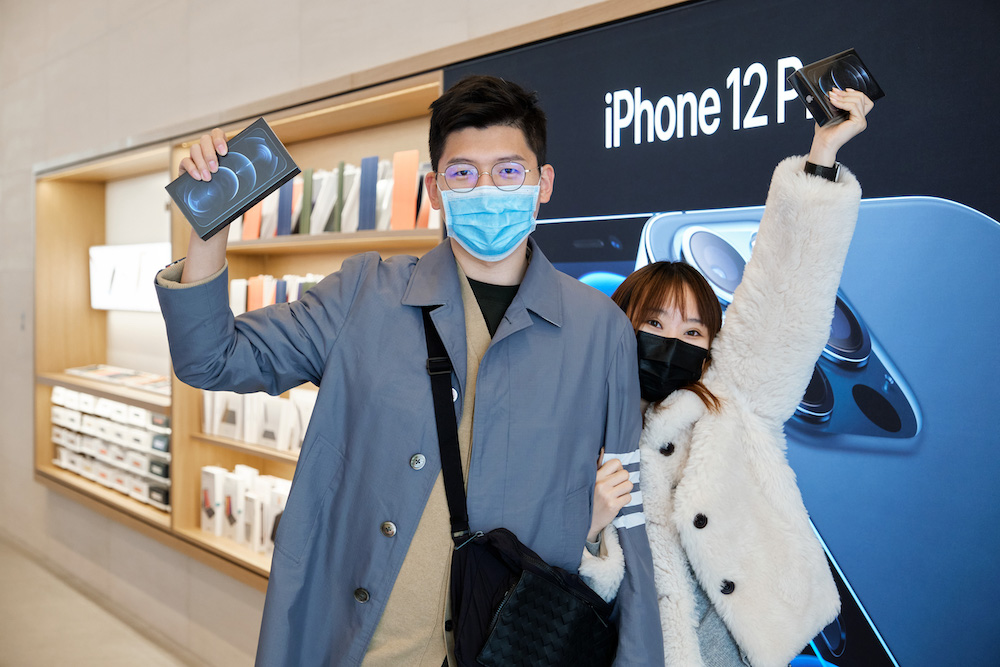 Apple executives with time on their hands will likely cheer on the latest Counterpoint Research data which claims the iPhone 12 became the world's bestselling 5G iPhone in October, even though it was only available a relatively short time.
Ahead by a country mile
The Apple smartphone has emerged from the starting gate at a cracking pace. Combine both the iPhone 12 and iPhone 12 Pro and Apple took 24% of the 5G smartphone market. Not one of its competitors came anywhere near this – and Apple's devices were available for only two weeks in this period. The U.S. accounted for over a third of sales.
It gets better: for not only were the new iPhones top of the slots in sales that month, but they led to an extent that means the iPhone 12 range took seventh place among the top ten biggest selling iPhones of the year so far – in just two weeks.
Why?
Counterpoint argues that the following factors figured in Apple's results:
Pent-up 5G demand in the iOS user base.
Strong carrier promotions.
Strong demand in the U.S., China and Japan.
The fact iPhone is available in over 140 nations.
Strong iPhone sales will also raise global ASP on 5G devices.
"Demand for the iPhone 12 series is likely to remain strong through Q4 2020, especially during the festive season in December," Counterpoint claimed.

"Due to the late launch, some of the sales will be pushed to subsequent months, thus maintaining the momentum of the iPhone 12 series in early 2021 as well. Through the iPhone 12 series, Apple has also given a much-needed push to the 5G smartphone market, which cornered its highest ever share of 24% in the global smartphone sales in October."
One more thing
The analysts believe the iPhone 12 series is helping boost interest in mmWave, which the devices support in the U.S. (other nations don't offer it):
"The popularity of the iPhone 12 also means that there will be a large installed base of mmWave capable devices in the U.S. This is important because it gives operators an incentive to deploy mmWave infrastructure rapidly. The high throughput and low latency provided by mmWave will help unlock the true potential of 5G. With the mmWave network and devices in place, it would lay a solid foundation for Apple to leverage the power of mmWave in segments like AR/VR."
(Italics mine).
Looking good for the year ahead, hey?
Also on the exec reading list:
Please follow me on Twitter, or join me in the AppleHolic's bar & grill and Apple Discussions groups on MeWe.
Dear reader, this is just to let you know that as an Amazon Associate I earn from qualifying purchases.