Apple's iPhone 11 is a little bit greener inside, company says
A journey may be a thousand steps, but it always begins with one. News that Apple is to use recycled materials in the taptic engine of iPhone 11 is significant as it shows the company continues on its journey to build a closed loop manufacturing system.
In this case, Apple appears to be making a serious attempt to address what should be seen as the tech industry's biggest Achille's Heel– its use or rare earths, many sourced from some of the world's conflict zones.

Taking control
The company has published environmental impact assessments for its latest iPhone 11 devices, supplementing earlier information contained in its 2019 Environmental Responsibility report.
These confirm that Apple is taking a new approach to reducing its dependency on these materials and is recycling rare earth elements in the Taptic Engine inside iPhone 11 devices.
This engine is the component that makes iPhones work as if you were using a physical button.
It apparently accounts for 25% of the rare earths used inside iPhone 11 series devices, and will now be completely manufactured using recycled materials.
These rare earths aren't being recycled from older iPhone but are instead sourced from an unnamed outside supplier – though Apple's decision to use that supply chain in millions of devices has helped secure the market for these products.
Apple does claim to be developing recycling technologies to reclaim such materials and is working quite closely with recycling firms to develop new and more efficient processes for this.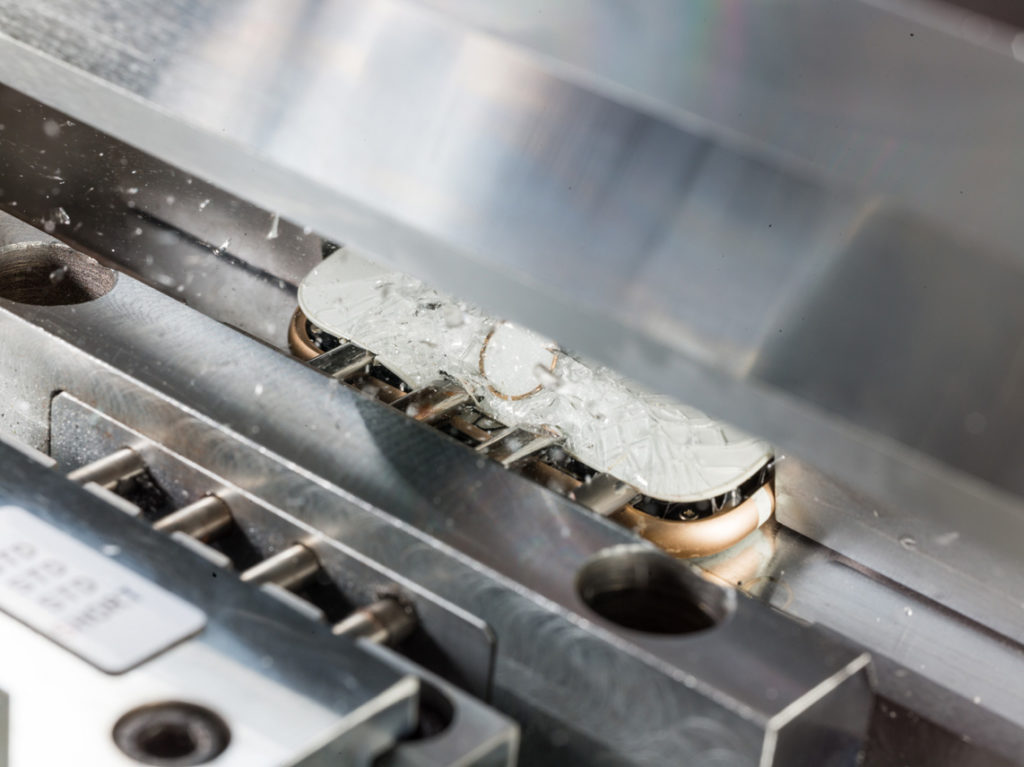 Why does this matter?
One of the richest sources of these materials on the planet is the Republic of the Congo, but many of the mines in which these substances can be found are under the control of local warlords and bandits.
Kidnapping and murder are commonplace, 5 million people have died, and many of those mining for these materials do so at gunpoint.
Global Witness explains:
"The global trade in a variety of minerals has funded some of the world's most brutal conflicts for decades. These minerals are often referred to as 'conflict minerals'. Today, resources from conflict or high-risk areas, such as parts of Afghanistan, Colombia, the Democratic Republic of Congo (DRC), and Zimbabwe, provide lucrative funding to armed groups, and are linked to human rights abuses and environmental degradation. "
The organization has several reports explaining the human consequence of the trade as it is today – and there is no end to demand in sight as more devices become electronic devices.
It's not just Apple
Apple isn't the only manufacturer using these very rare materials.
The bad news is that most electronic devices have these materials inside, and while some manufacturers (including Apple) say they are trying to avoid sourcing these materials from conflict zones, achieving that result is a big challenge.
After all – rare earth materials are incredibly rare, and you need to get them somewhere.
The trade and processing of these materials is currently dominated by China, in part because it has built relationships with nations other nations ignore. In 2016, Apple began working with the China Chamber of Commerce of Metals, Minerals & Chemicals Importers & Exporters (CCCMC) to develop a third-party audit programme for cobalt.
[amazon_link asins='0081001762′ template='ProductCarousel' store='9to5ma-20′ marketplace='US' link_id='deb0c1f8-85ab-46bc-8dff-bf450df6d421′]
All the smelters and refiners in Apple's cobalt supply chain must now participate in a third-party audit programme to limit use of conflict minerals.
 "One of the things we talk about a lot internally, just in general, is how much more resilient this makes our supply chain," Lisa Jackson, Apple's vice president of environment, policy and social initiativestold Reuters.
These aren't the only recycled component materials used in Apple's devices.
The company also uses aluminium sourced and recycled via its trade-in schemes it the chassis of MacBook Air devices. Another rare material, Cobalt (very much a product of conflict zones) is also being recycled from old iPhone batteries into new.
If it don't work, invent it
Apple most recent Environmental Responsibility Report claims:
"The 100% recycled aluminum enclosures of the new MacBook Air and Mac mini are every bit as durable and beautiful as you'd expect. But standard recycled aluminum accumulates impurities each time it's recycled. So we engineered a totally new alloy that can be recycled over and over again without losing the qualities that made it better to begin with."
This will refer to a technology Apple first discussed in 2018.
A series of steps becomes a journey.
Please follow me on Twitter, or join me in the AppleHolic's bar & grill and Apple Discussions groups on MeWe.
Dear reader, this is just to let you know that as an Amazon Associate I earn from qualifying purchases.