Apple's Angela Ahrendts brings Retail 2.0 to London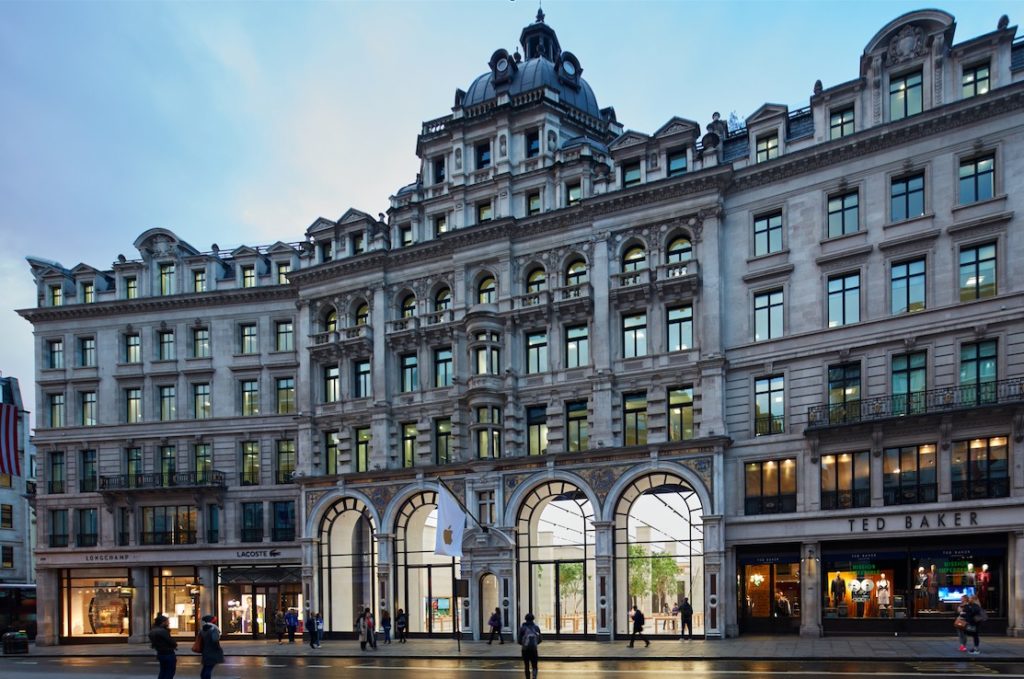 Angela Ahrendts, Senior Vice President of Retail and Wendy Beckman, Head of Retail Europe hosted the media opening of the company's flagship London retail store on Regent Street this morning.
With over 60 million customers since it first opened 12-year's ago, the opening should interest every Apple customer. "We're proud to have been a part of its growth into one of the premier retail streets in London and the world," the executives said.
The store brings in what we've seen Apple weave across its stores, including the Avenue, Boardroom, Forum and other concepts introduced San Francisco, Union Square, earlier this year. This means things like natural light, tree-lined avenues, a tremendous use of space and a sensitive deployment of new and natural materials.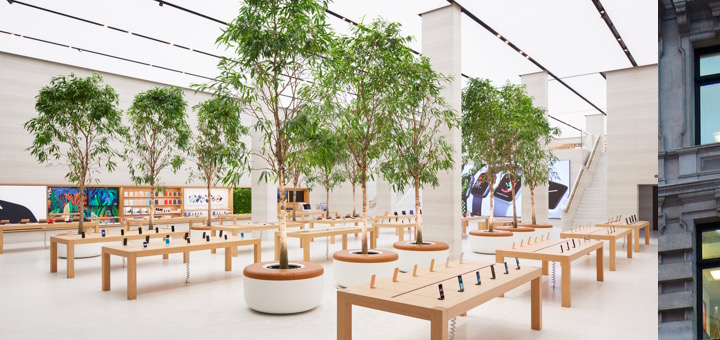 Apple says it wants to make its stores part of their local community. It hopes to express this at Regent Street by providing numerous creative events, including live music, art, and curated photo walks around the local areas during which it will teach people outdoor photography techniques.
As the EU v. Apple tax investigation rolls along, the executives took the time to discuss how many people they employ in the UK and Europe. Over 500 people now work at the Regent St. store they said.
"We have been doing business in Europe for 36-years and now employ over 22,000 people in 19 countries." These include over 6,000 people in the UK, nearly half in London.
The execs also took a moment to discuss the number of UK jobs it supports through its products and the wider app economy. The company claims to support nearly 300,000 British jobs and to have paid £1.7 billion to British suppliers and companies in 2015.
The UK accounts for a quarter of the company's total European spend, it said. It remains arguable if employment is the same as taxation, given that companies don't employ people if they aren't profitable, but infrastructure expenditure remains essential whatever the economic climate.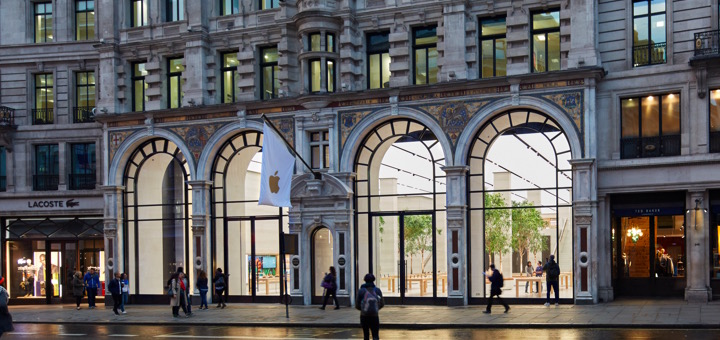 Returning to the London store, Apple has cleaned and preserved the Grade II Listed exterior facade of Portland Stone, Carrara Marble and hand-cut Venetian Smalti glass tile of its Regent Street building.
Apple has opened up the front part of the mezzanine floor. That's really significant because in doing so it has created a double-height grand hall that's over 7-metres high, as you can see in the picture. This looks incredibly impressive at street level and means the store is full of natural light – which is great for the twelve Ficus Ali trees the company has planted, each one in their special Apple-designed tub.
Here are some other interesting details about the new store,
It hosts the longest luminous ceiling panel in the world.
The twin staircases feature sandblasted and honed Castagna stone handrails hand carved into the stone walls
The palette of materials for the store include a white terrazzo floor, the natural tones of Castagna stone walls, bronze metal accents and oak timber for the fittings and fixtures. All the materials are sympathetic to the historic nature of the building.
Apple recycled 88.75% of construction waste
The store is powered by 100% clean energy. 
Apple has a range of in-store events planned at Regent Street, you'll find out more on this here.
Dear reader, this is just to let you know that as an Amazon Associate I earn from qualifying purchases.