How to use Apple's Touch/Face ID to authenticate Google Drive

If you use Google Drive on your iPhone or iPad then this recent app upgrade should make remote working a little easier as it means you can now use Apple's biometric authorization to protect your data. Here's how it's done.
Update your Google Drive
If you're using the Google Drive app on your iPad or iPhone you should scoot over to your App Store>Account and check you've now installed the latest version of the software.
Enable Privacy Screen
Open the app, tap through to Settings and look for the new Privacy Screen option. You enable it with a switch.
Choose how you want to apply it
When you enable Privacy Screen, you can choose to have it activate protection just as soon as you begin using another app, or delay it for 10-seconds, one minute or ten minutes. The idea is that when you are multitasking on your device you won't necessarily need to log into your Google Drive again when you open that window again. Though obviously the most security conscious user will choose to activate it immediately.
What does it do?
It's pretty simple. With Privacy Screen activated Google Drive will check Face ID or Touch ID before opening your documents to ensure it is you who wants to access the information. If you aren't approved, you won't see the documents.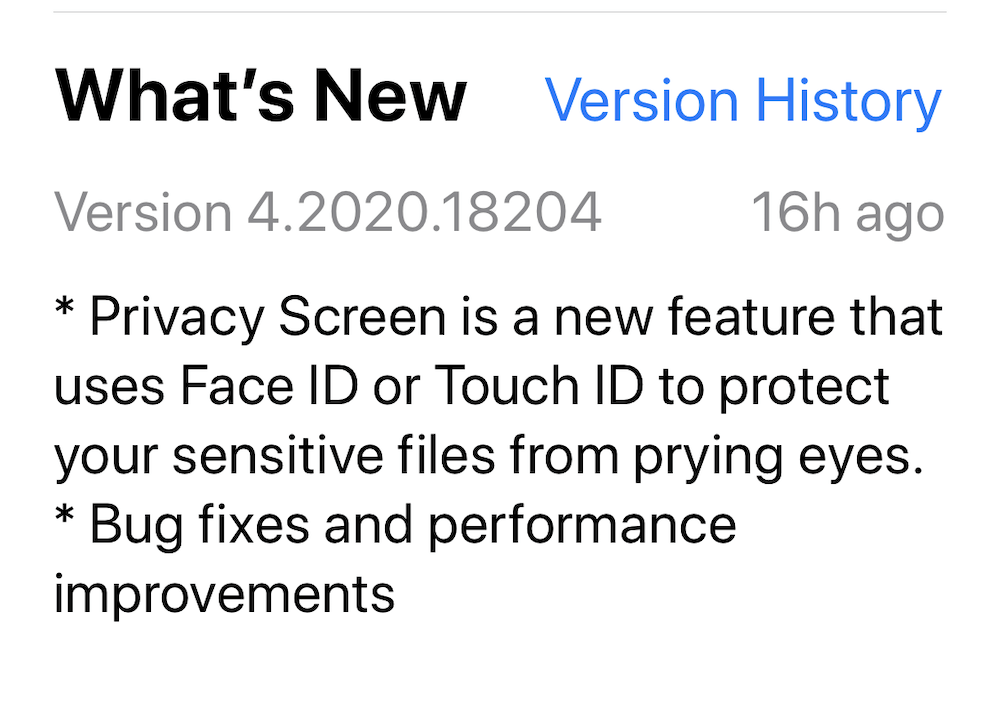 What Google says…
A quiet announcement on the Google Drive App Store page informs:
"Privacy Screen is a new feature that uses Face ID or Touch ID to protect your sensitive files from prying eyes."
Please follow me on Twitter, or join me in the AppleHolic's bar & grill and Apple Discussions groups on MeWe.
Dear reader, this is just to let you know that as an Amazon Associate I earn from qualifying purchases.