Apple's all-new Mac Pro and Pro Display XDR available to order Dec 10 – Apple
Apple quietly confirmed it will make its all-new Mac Pro and Pro Display XDR systems available for order on December 10, letting users know this via email in early December 2019.
Order now, get it later
The new Mac costs from $5,999 while the display base price is $4,999.
We can't see yet how much the BTO versions of the Mac Pro will cost.
The most powerful Mac ever made, the equally impressive Pro Display XDR (6,016-x-3,384 resolution) puts a reference display into reach for any professional.
Displays at this kind of quality cost $30,000, meaning you kind of save cash when you buy this kit (if you have need for such equipment).
Apple announced these new machines at WWDC in June.
These systems have been designed to reengage Mac users into the company's strategy for its platform, after several years in which its pro users felt underserved.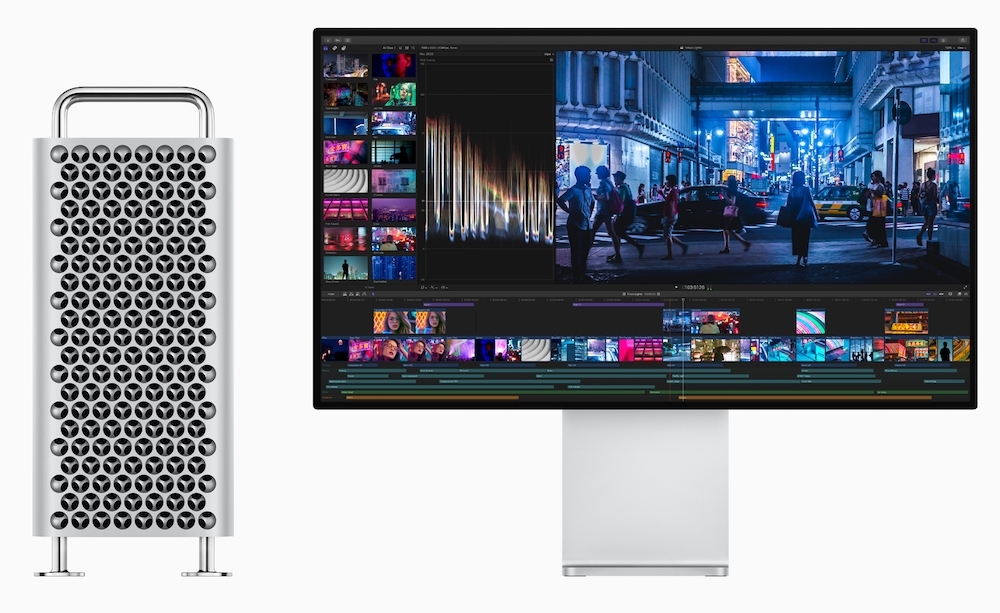 Bringing pro users back
"We designed Mac Pro for users who require a modular system with extreme performance, expansion and configurability. With its powerful Xeon processors, massive memory capacity, groundbreaking GPU architecture, PCIe expansion, Afterburner accelerator card and jaw-dropping design, the new Mac Pro is a monster that will enable pros to do their life's best work," said Phil Schiller, Apple's senior vice president of Worldwide Marketing on announcement.

"Pro Display XDR is the world's best pro display and the perfect companion to the all-new Mac Pro. With Retina 6K resolution, gorgeous color, extreme brightness and contrast ratio, and a highly functional design, Pro Display XDR delivers the most comprehensive set of features ever offered on any display at this price point."
Mac Pro features powerful Xeon processors up to 28 cores, with 64 PCI Express lanes for tremendous performance and massive bandwidth.
It provides over 300W of power along with a state-of-the-art thermal architecture to allow the processor to run fully unconstrained all the time – put simply, these systems should blow most any other PC out the water in terms of performance.
There's lots more about these Macs here.
The new machines are to be assembled in Texas, U.S.
Please follow me on Twitter, or join me in the AppleHolic's bar & grill and Apple Discussions groups on MeWe.
Dear reader, this is just to let you know that as an Amazon Associate I earn from qualifying purchases.