Apple TV Sure Seems Ready for Improvement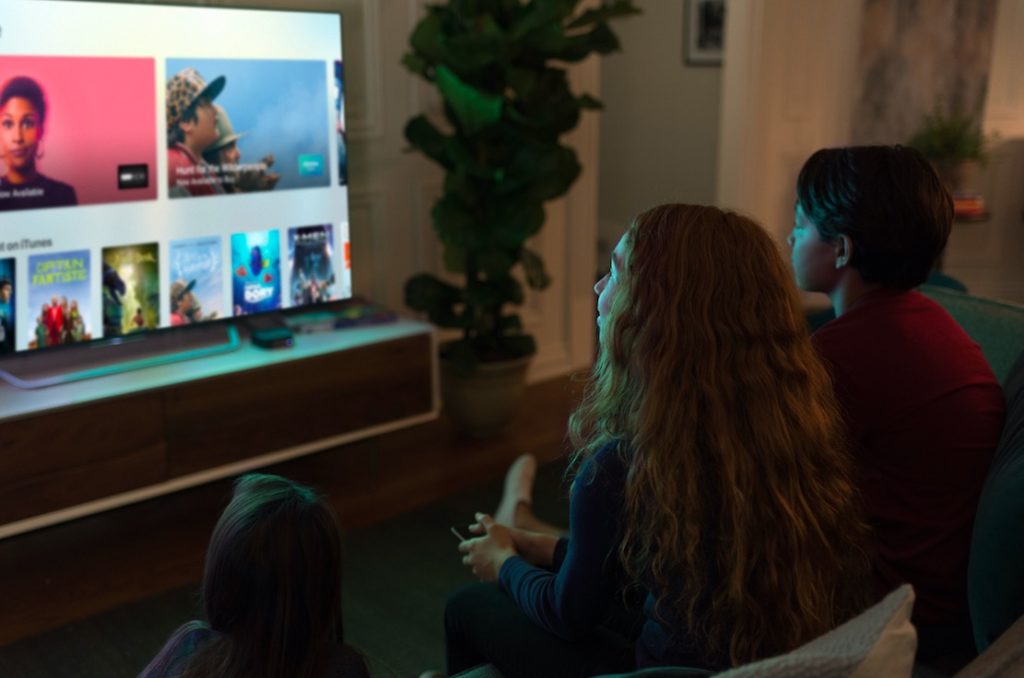 I write about Apple TV a lot, so news that its marketshare is shrinking seems such a great pity to me.
Bottom marks
eMarketer claims Apple TV's market share is at the bottom of the U.S. connected TV market, behind Chromecast and Roku, with its share shrinking." They claim just 11.9 percent of connected TV customers use an Apple TV – that's down on the 12.5 percent share it held last September.
I don't think Apple plans to allow this decline to continue. I think it has new models in development, but I don't think the company can wait until fall 2017 (two years after its last product shipped) to introduce these things.
What happens next
Here's what I think the company plans for Apple TV:
4K support
A faster processor, enabling new sophisticated new apps
More Live TV and TV app deals
Exclusive content deals
iTunes Movies — think Netflix!
AR
I've written more about this here.
The critical thing to understand is that Apple TV is big enough to pack powerful processors inside, and while other streaming devices may bring you TV, they aren't yet going to be able to match the company on future immersive experiences.
HomeKit
I also think Apple TV will become more central to the smart home. I see Apple's AirPort technologies being rolled into its HomeKit brands, and I see the company extending what Apple TV can do, with the possible addition of mesh-based Wi-Fi extenders that also act as smart speaker systems. I think Phil Schiller's relatively recent statement that the company doesn't see why you'd want an Alexa competitor in your kitchen when you could just use your iPhone was an attempt at dissembling. Why? Because in your smart home not every family member will have an iPhone – but every home may use an Apple TV and a few low cost smart Apple speaker systems.
What now?
When I look at these plans I don't think Apple TV's long-term future looks bad at all. Any weakness in current sales represents pent up demand as we all hope for upgrade. Though lack of 4K support in the current product is inhibiting as 4K content becomes more readily available. (And an optical out port wouldn't hurt, either) – perhaps we will learn more in spring.
Dear reader, this is just to let you know that as an Amazon Associate I earn from qualifying purchases.