Apple Retail: These Stores Ain't Just For Shopping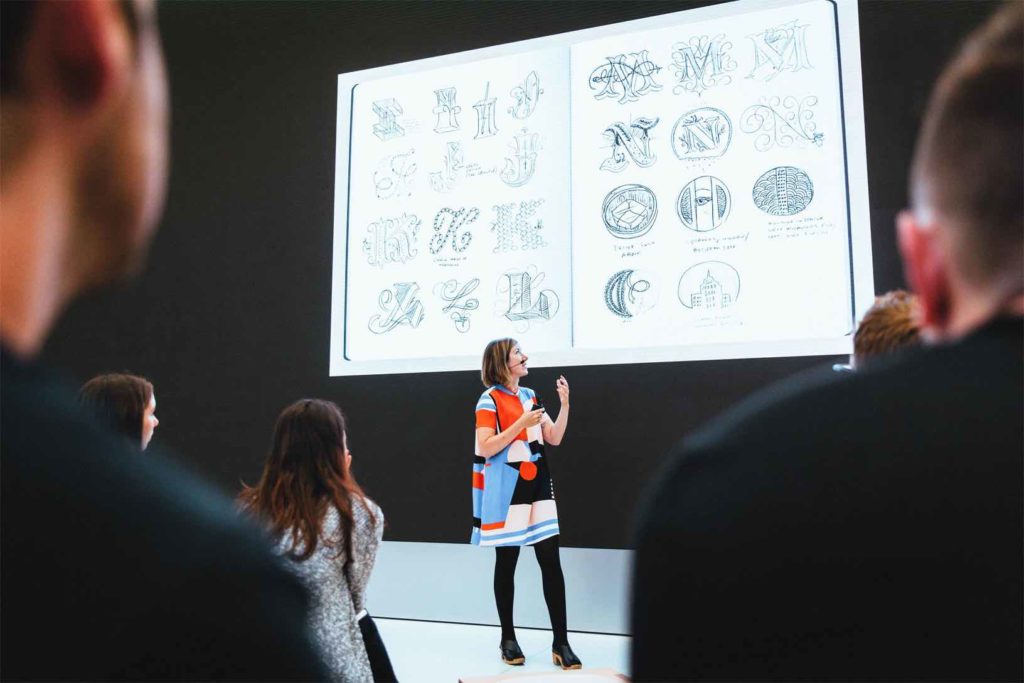 The last thing you do when you go to an Apple Store is shop. Why would you want to? You can get most things delivered to you pretty fast – though you may want to look at them first. You may want to learn to use them. You may want to meet other people who use the same solutions, or you may just want somewhere comfortable to sit and a free Wi-Fi connection.
Today At Apple
Apple today announced what its senior vice president of retail Angela Ahrendts calls new "software" for Apple retail, 'Today At Apple'. She discussed the implications of these plans extensively last year.
'I'll know we've done a really, really great job if the next generation, if Gen Z says, "Meet me at Apple. Did you see what's going on at Apple today?"'" she told CBS, (watch the video, she says it):
The company is about to change the layout and purpose of all its stores. It wants to transform them into hubs for the creative community, and given it already understands the importance of online retail, it intends making these spaces into places people to go learn new things. That seems to be the gist.
Apple first began this scheme at its Union Square store in San Francisco last year, today it announced plans to extend it across all its stores starting in May.
What it means
The scheme will see its stores change from being slightly cool designer shops and make them into community and learning centers, where people can swap and learn new schools and meet other people with similar interests.
The core of the plan seems to involve the offer of over 60 different learning sessions across a range of topics. You'll find 90-minute long in-depth Studio Hours sessions, where you will also be able to get advice to help you with your projects. You'll get in-depth technique tips, events for kids, coding events, pro user focused events and all kinds of other engaging things, including live performances and personal appearances.
I see this as an extension of the kind of customer-focused events Apple has offered inside its stores since Apple Retail opened its doors. I can also imagine these becoming a channel made available to Apple TV, or through Apple VR. It's also a good reflection of the big changes that are impacting all across the retail sector.
Will it work? I don't know, but it will at least provide an extra reason (other than product purchase and damage control) for customers to visit an Apple store – knowledge is power, after all, and now Apple appears to want to provide this for free.
What Apple says
I'm going to put most of the Apple Press Release here, as it raises a lot of 'stuff'.
"Apple today announced plans to launch dozens of new educational sessions next month in all 495 Apple stores ranging in topics from photo and video to music, coding, art and design and more. The hands-on sessions, collectively called "Today at Apple," will be led by highly-trained team members, and in select cities world-class artists, photographers and musicians, teaching sessions from basics and how-to lessons to professional-level programs.

"At the heart of every Apple Store is the desire to educate and inspire the communities we serve," said Angela Ahrendts, Apple's senior vice president, Retail. "'Today at Apple' is one of the ways we're evolving our experience to better serve local customers and entrepreneurs. We're creating a modern-day town square, where everyone is welcome in a space where the best of Apple comes together to connect with one another, discover a new passion, or take their skill to the next level. We think it will be a fun and enlightening experience for everyone who joins."

"The free programs focus on the features of Apple products customers love most, across all skill levels and ages. For example, an iPhone user interested in photography can start with six How To sessions that cover shooting, organizing, editing and more. More advanced photographers can join experiential Photo Walks that leave the store to dive into techniques including light and shadow, portraits and storytelling. Going further, a Photo Lab features accomplished photographers on topics such as capturing candids, building a brand on social media or simply sharing their perspective."

"Apple will also offer special programs for families and educators. Teachers can come together for Teacher Tuesday to learn new ways to incorporate technology into their classrooms, or aspiring coders of all ages can learn how to code in Swift, Apple's programming language for iOS and Mac apps. Families can join weekend Kids Hour sessions ranging from music making to coding with robots. Small business owners can engage with global and local entrepreneurs in the new Business Circuits program."
Dear reader, this is just to let you know that as an Amazon Associate I earn from qualifying purchases.