An iPhone and Mac Calendar Tip Everybody Needs
Do you manually create reminder alerts for everything you enter into your Mac or iPhone Calendar? Here is how to automate that process:
On your iPhone/iOS
Entering a meeting or other event on your iPhone or iPad? Here is how to automatically add a reminder for every event you create:
Open Settings>Calendar and choose Default Alert Times
You'll see a window that looks like this: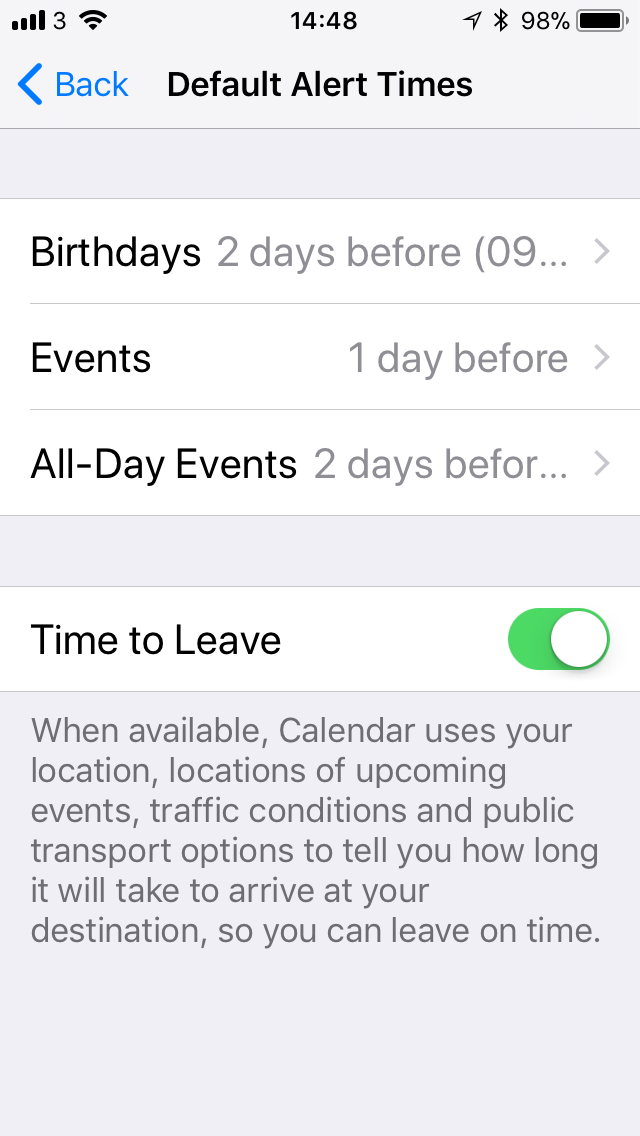 As you can see it offers you the chance to automate your reminder alerts for three categories of event: Birthdays, Events, and All-day events.
To choose a reminder time, tap the event category and select the most appropriate interval for that event.
In future when you enter new events you will automatically receive an alert at the time you set. You can then add additional reminders if an event is particularly important. You can even toggle a Time to Leave reminder that will attempt to figure out when you should set off to whatever it is from wherever you happen to be.
On your Mac
The feature also works on Macs. Open your Calendar, open Preferences in the Menu bar and then choose the Alerts tab.
You'll see a window that looks like this: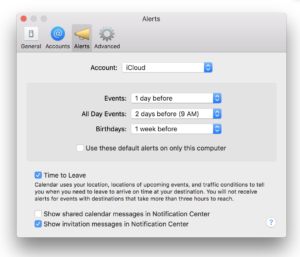 Once again you can choose different alert delays for Birthdays, Events, and All-day events. You can also choose to set reminder periods that are unique to your Mac.
One more thing: Do you ever get frustrated because you want to see the whole week in your Calendar when using an iPhone? Just turn your smartphone round to landscape view to see just that.
Also read:
Dear reader, this is just to let you know that as an Amazon Associate I earn from qualifying purchases.