Apple may unlock the digital health opportunity with Gliimpse
Apple has acquired personal health data startup, Gliimpse, according to FastCompany.
Connecting the dots
The rationale behind this deal is obvious. Not only does Apple need to improve its Health app and service, but the company must by now be realizing that in order to unlock the full benefits of connected digital health, it will also need to fix the Electronic Health Records (EHR) problem.
In very simple terms, the problem with health records is that there are no agreed national, international or global standards. Data is not shared in standard formats, there are conflicting privacy regulations and governments are not necessarily all up to speed in regulating this mess. The situation is improving, but it's slow, and Apple surely wants to make sure its solutions are compatible on a global basis moving forward.
Serious tools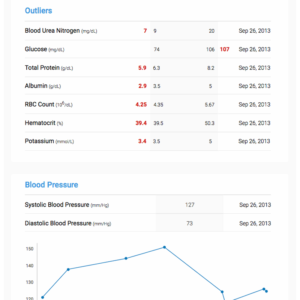 Gliimpse founder and ex-Apple engineer, Anil Sethi, has explained why he started the company as a reaction to discovering how challenging it is for patients to acquire and manage their own personal health data.
"As a consumer of healthcare, I leave behind a bread-crumb-trail of medical info wherever I've been seen. But, I'm unable to easily access or share my own data. Obamacare is one of several forcing functions federally mandating physicians and hospitals give us our data: meds, labs, allergies . . .you get the idea. However, there's no single Electronic Health Record that all physicians use, sigh. Worse, there isn't even a common file format across a 1000+ systems," he writes.
What's important to understand is that Gliimpse is a system that is aimed at serious medical conditions – it's not just a step counter, but a significant treatment tool. It allows patients, doctors and others to access essential health data.
Foundational
Accessing this kind of data is absolutely essential in order to fully realize the potential of remote monitoring and self care through digital health. It also opens up chances to provide effective care to remote communities, by enabling accurate distance diagnosis. That's even before you consider the impact of differential privacy and big data analysis on national and international disease prevention and control.
I don't believe most commentatotrs will immediately recognize the real significance of this acquisition. To my mind it means Apple is investing in a key foundational technology upon which the entire digital health market (including but also beyond Apple) can build itself.
Everything I have heard is that fixing electronic health records could become a global contribution to the digital health revolution. I'm keen to learn more about how Apple's Gliimpse could unlock opportunity here.
Dear reader, this is just to let you know that as an Amazon Associate I earn from qualifying purchases.