Apple devices may help identify dementia, study finds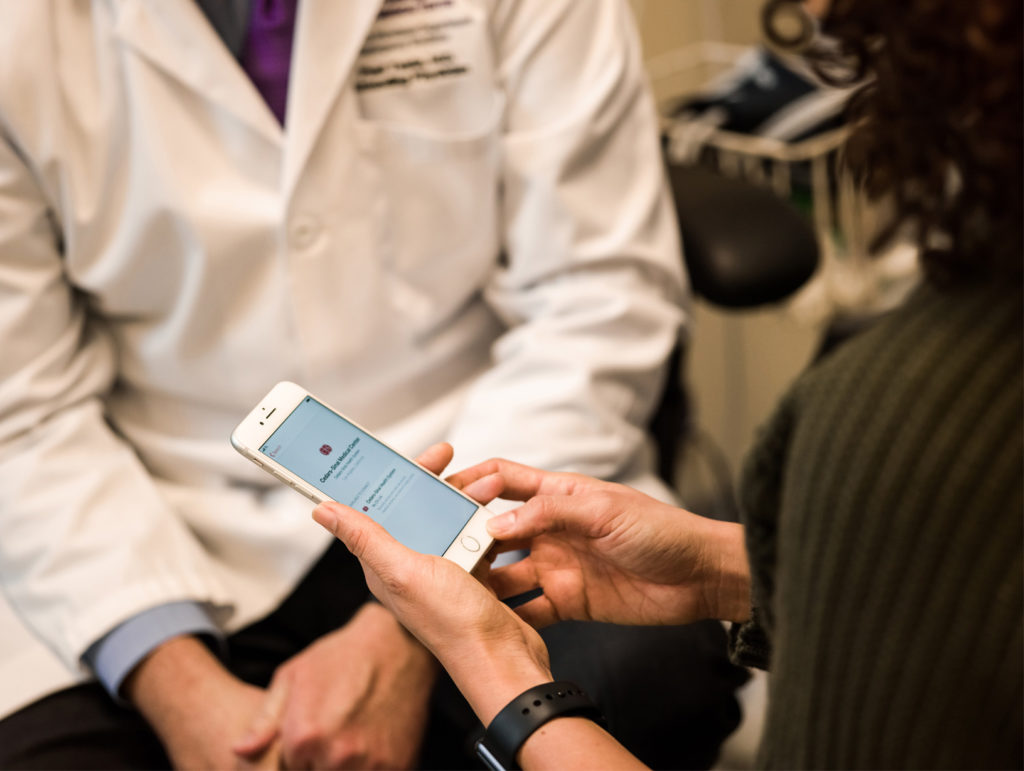 A research project supported by Apple shows the potential of tech to unlock insights in healthcare.
Apple devices may help identify dementia
Lilly, Evidation Health and Apple published results from a study they conducted that show an iPhone, Apple Watch, iPad and the Beddit sleep monitoring device, in combination with digital apps may be able to differentiate people with mild cognitive impairment (MCI) and mild Alzheimer's disease dementia.
The findings (which were hinted at in a CNBC report)  show some evidence that wearable devices could enable solutions that may help identify and indicate when people are starting to experience cognitive decline.
The results of the study show that Apple devices and digital applications may have the potential to:
Monitor symptoms of people diagnosed with MCI or mild Alzheimer's disease dementia.
Detect cognitive changes that could be indicative of MCI.
Test the efficacy of treatments and therapies.
Accelerate the development of therapies used in conjunction with traditional diagnostic tools to improve accuracy of diagnoses.
You can read the study in its entirety here.
It's all about the data
Nikki Marinsek, Ph.D., a first author and data scientist at Evidation Health said:
"Over the past few years, we've seen how data and insights derived from wearables and mobile consumer devices have enabled people living with health conditions, along with their clinicians, to better monitor their health.

"We know that insights from smart devices and digital applications can lead to improved health outcomes, but we don't yet know how those resources can be used to identify and accelerate diagnoses.

"The results of the trial set the groundwork for future research that may be able to help identify people with neurodegenerative conditions earlier than ever before."
Myoung Cha, Apple's Head of Health Strategic Partnership said:
"We are excited to work alongside Lilly and Evidation in supporting the research community, as they seek to discover digital biomarkers of cognitive impairment."
Divakar Ramakrishnan, Ph.D., Lilly's chief digital officer said:
"While further research is needed, the study findings provide important insight into the potential benefits of wearable devices in identifying chronic health conditions such as MCI, Alzheimer's disease, and dementia. These findings could inform subsequent research that may eventually lead to early screening or detection tools for neurodegenerative conditions."
[amazon_link asins='1976791553′ template='ProductCarousel' store='9to5ma-20′ marketplace='US' link_id='f39fd148-061a-447e-9bfb-742bb2b16d41′]
How the study worked
The 12-week study evaluated 113 participants, ages 60-75, in real-world settings to determine whether Apple devices in combination with mobile applications, were able to help identify cognitive and behavioral differences among the study participants with and without mild cognitive impairment.
It found that in ways not previously detected through common clinical screening tools, data obtained through the use of Apple devices suggested an ability to differentiate between individuals with mild cognitive impairment and mild Alzheimer's disease dementia, and those without symptoms.
To reach these conclusions a secure study platform was created and a huge 16 terabytes of data derived from sensors on devices, questionnaires and assessment activities on a Digital Assessment app was analysed. The App included psychomotor tasks, such as dragging one shape onto another or tapping a circle as fast and as regularly as possible, reading tasks and a typing task.
"With further study, we may be able to screen people at high risk or detect dementia and Alzheimer's earlier with the devices we use in our everyday lives," — Christine Lemke, co-founder and president of Evidation Health.
Perhaps the UK's failing Tory government should just buy everyone an Apple Watch?
Please follow me on Twitter, or join me in the AppleHolic's bar & grill and Apple Discussions groups on MeWe.
Dear reader, this is just to let you know that as an Amazon Associate I earn from qualifying purchases.