How to use new Messages features on iPhones, iPads and Macs
Mac, iPhone and iPad users will enjoy several new features in the improved Messages app on macoS 11 and iOS 14.
These include better management, search and communication tools, including special effects, and are available across all Apple's platforms. So, what's new, and how do you use it?
What's new in Messages in macOS 11 and iOS 14?
Pinned conversations.
Much improved search.
Better group messaging.
Special effects, stickers and GIFs.
Some of these new features were already available on iOS/iPad, but all of them are new to the Mac.
Pinned conversations
You can now pin up to nine of your favorite conversations (including group conversations) at the top of your conversation list. If you've used Notes, this follows the same principle. In the pinned view you'll see tapbacks, recent messages and typing indicators.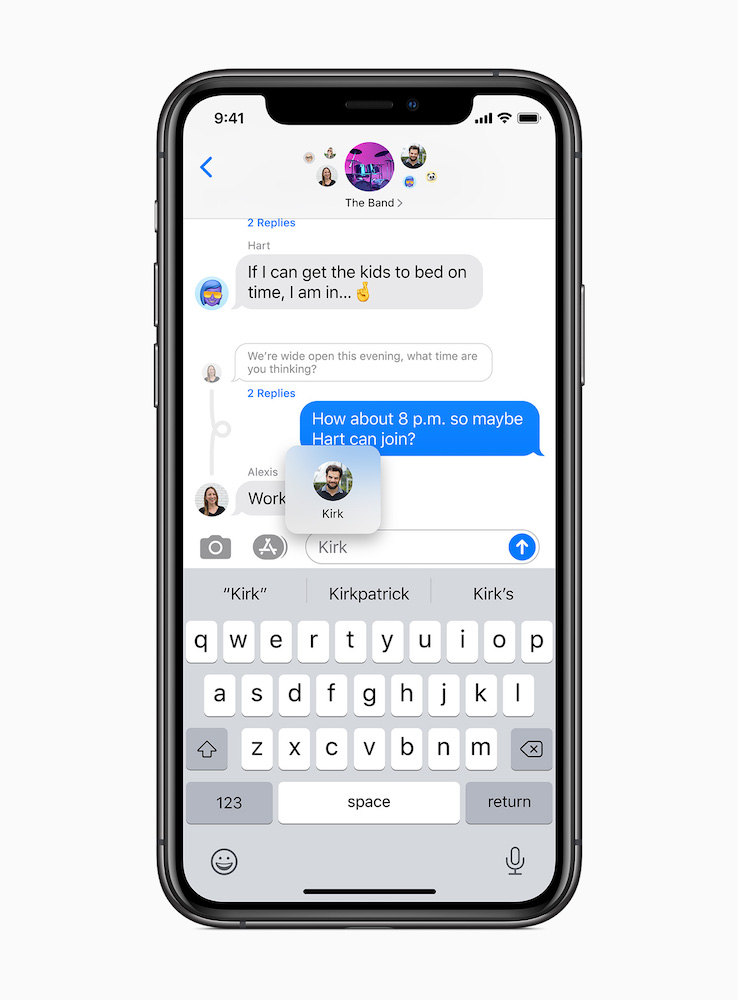 If a group conversation is pinned, you'll see up to three recent participants around that pin to denote the existence of unread messages.
Other message threds sit beneath the pinned exchanges.
To pin a message
On iOS, press and hold the message until a contextual menu appears, where you can pin the conversation, hide alerts or delete the message.
On Macs, Swipe from left to right and tap the pin.
Much improved search
Search results are much easier to navigate. These will be divided into three sections: conversations, which include terms mentioned in those chats; links relevant to the search terms, and relevant photos.
To search
Type our query to see the results.
On a Mac, you'll also find a range of keyboard shortcuts.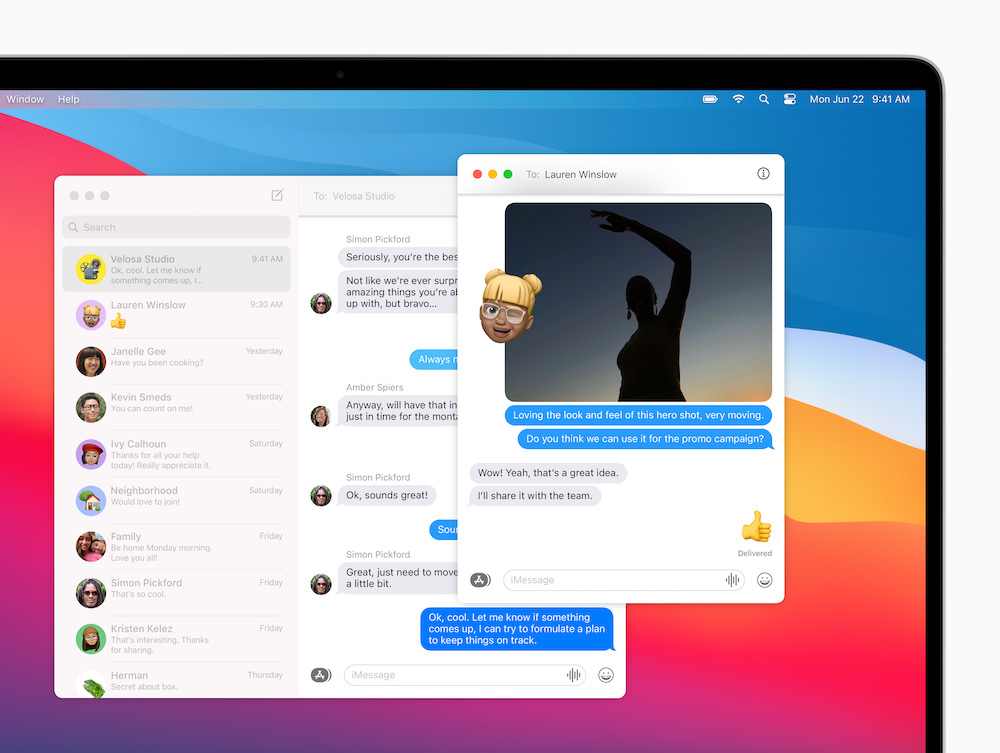 Better group messaging
You'll find a range of improvements when you're in a group message thread. You can give threads a custom photo, can comment on specific messages inline, and send messages directly to specific people.
To give a custom image:
Tap the message participants in the message and then select the I (info) button. Here you will find the Change Name and Photo command. Tap this and you can change the group name and select from a range of icons, memoji or use video or images as the thread identity. You can also add people to the thread.
Comment on messages inline:
Select a message and swipe (mac) or press (iOS) and you can add tapbacks, and also reply to a specific message. That response will nest inline with the specific message you are responding to.
Send messages to specific people:
To send a message directly to a specific individual while within a group thread, just write @ and then their name. If someone mentions your name it will be highlights in the conversation and you'll recieve a notification so you don't miss it.
You can also customize group settings so you only receive a notification of a message if your name is mentioned.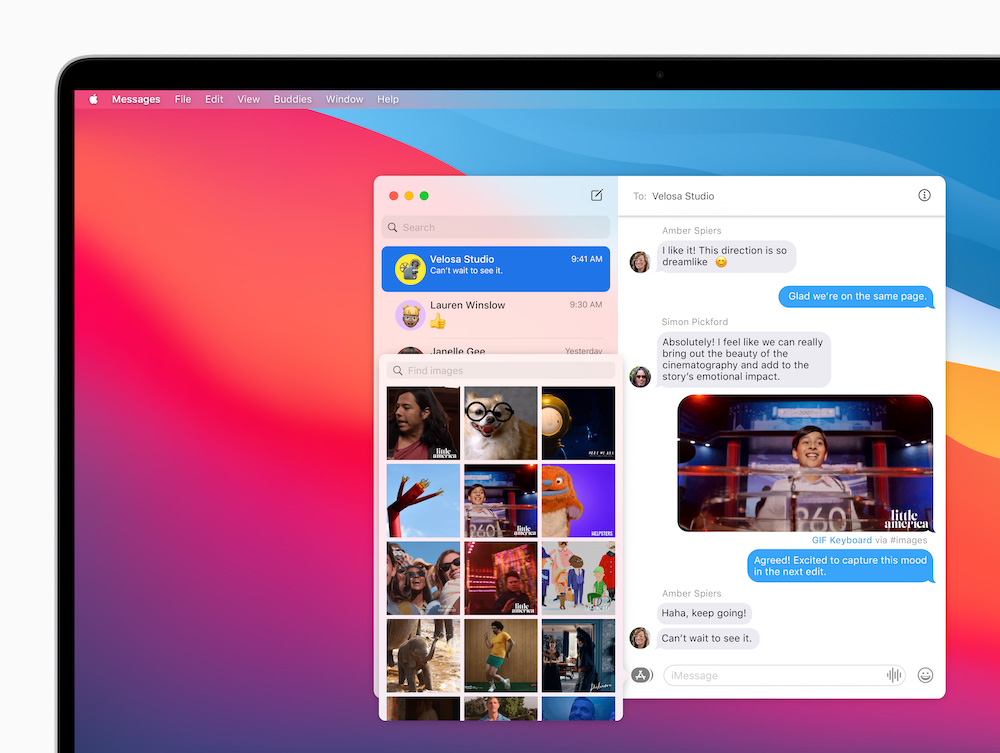 Special effects, stickers and GIFs
On all platforms a tap of the A button to the left of the text entry bar will summon all available apps and the Message Effects tool. Just tap the A and you'll find these tools.
If you are sending a Photos image, you'll find the image far easier to select as you can now move between recent, all and suggested images and collections, which should make them far easier to find. You can also share albums of images through here.
You'll also find Memoji stickers, which include hugs, a fist bump, and blushing, and a number of new styles, including different items of headwear – and masks! You'll also find a huge host of new Memoji creation options, which means you really truly can become lost in making new ones.
Please follow me on Twitter, or join me in the AppleHolic's bar & grill and Apple Discussions groups on MeWe.
Dear reader, this is just to let you know that as an Amazon Associate I earn from qualifying purchases.