6 great iOS-compatible fitness accessories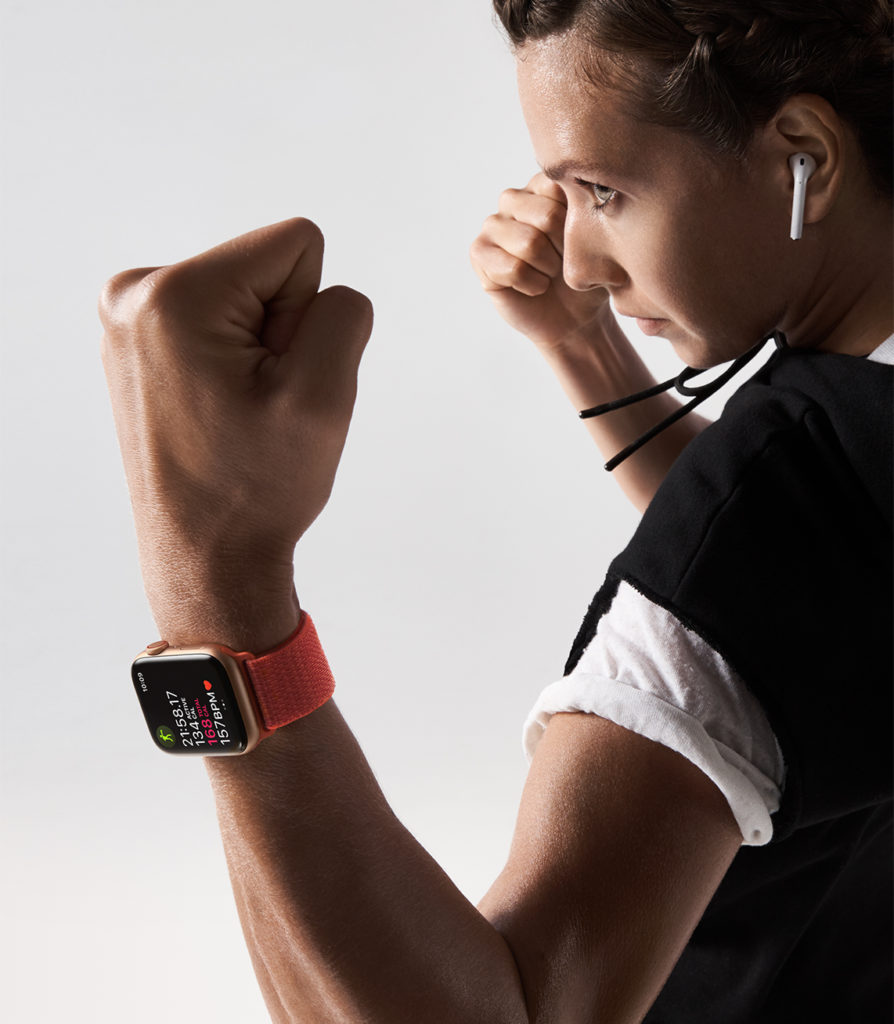 Bought an iPhone and an Apple Watch to boost your personal health and fitness? Take it to the next level with these cool iOS-compatible exercise machines.
Arccos 360 Golf Sensor System (Get it here)
I have to admit I've never understood what motivates people to play golf, beyond the nineteenth hole and secret member's club handshakes. I can't speak for everyone, of course and I know the game has some followers, and I think they might like this handy golf sensor kit that seamlessly records every shot you make, then analyses the data in real time to enhance on-course decision-making.(You get 13 sensors for your clubs and another for your putter.) c. $250
Nokia Body Cardio (Get it here)
These scales are smart. Not only will they figure out your weight, but they'll also work out your BMI, bone density, muscle mass, fat, water content and heart rate. Every weigh-in appears in the accompanying iOS app and can be shared with your Health app on the iPhone. Cost? Around $150.
Tangram smart rope (Get it here)
In the UK we have a skipping prime minister none of us are proud of. The rope you get from Tangram is a lot more substantial and should keep you healthier than she ever will. See your jump count in mid-air whilst you exercise! You can even sync the jump rope to the free Smart Gym mobile app (iOS, Android, Apple Watch) to track jump count, calories burned, workout times, and interval training. It's well cool and Health/iOS compatible. Around $80.
Wahoo cycle sensor (Get it here)
Weigh-in, skipping, how about cycling? This little device installs on your bike's wheel and quietly captures speed and cadence data that is sends merrily to your iPhone and the Health app. If you prefer cycling indoors it also works with some indoor cycle-trainers, such as this one. Value for money? You decide: c.£70.
Zepp play football (Get it here)
You've done weigh-in for the boxing, skipping for the fitness and cycling to get you around. Now you might be in the mood for a little football? If that's you, then this cool little system is what you can use: It's a sensor you stick down your soccer socks, a receiver, and smart integration with your iPhone so you can learn just how fit you got before you got fatally fouled. This thing is also built to work with an extremely clever video-based system you can use to improve your game. You will know your total kicks, sprints, distance, speed and more. And cheaper than most season tickets, c.$120.
Life Fitness T5 Treadmill (Get it here)
This is the most expensive system on the list. It's an intelligent treadmill that's packed with features – though perhaps the best exercise it delivers is the feeling you'll get as you run to the bank to get the c.$3,000 it's going to cost you to get it. C.$3k.
Dear reader, this is just to let you know that as an Amazon Associate I earn from qualifying purchases.